Board
»
General Discussion
» TEAMWORK AND CHAT BEHAVIOUR IN SOL TODAY
Posted by
K3 (Bernd)






Posts

130

Registered at

2008-08-25 12:34:07

No problem with teams, co-Skippers and success here. Do whatever you like inside our rules! It's creative and a part of our sport.
And I'll be always happy about advice from our top-sailors.

And it's still a game, nobody should forget that.

ciao
Bernd

Posted by
Tempest






Posts

79

Registered at

2009-06-16 17:44:17

First let me start by recognizing the individual (for some top) quality of the individual players. I have no problem if I see these individual players finish in front of me.
Second boatsitting is allowed and part of the game. Personally i am not a big fan. But practicly it would be hard to check anyhow who is actually steering the vessel.
Still i was not happy to see the situation of four boats doing all the same although it was within game rules and openly admitted on the chat.

Ita you maybe right , it becomes a problem when these boats are winning.

I tend to see al vessels as individual players and can admire them for there individual performances. I didn't however admire the last "team" performance.
It has more to do with gut feeling then with rules. But in the end it is within rules so it is allowed but for me it takes away a little of the brilliance .

Posted by
sol






Posts

273

Registered at

2008-08-14 11:08:14

I guess a lot comes down to the definition of "boatsitting" that is applied. To me it means ensuring the boat does not hit any islands or stray too for from a decent route. I do think 4 boats being co-operatively skippered and following the same route is probably pushing this boatsitting allowance a little.... Of course I cannot be sure, but it seems to me this was not the intention of the original rule which allows it. As I said, it was probably so a friend could login and get your boat moving again if it hits land or whatever, or you forgot to program your DCs so will sail well of route....

Perhaps if teams are to become more common here, it may be possible for the SOL admins, to allow more than 1 skipper to be allocated to a single boat? As mentioned in this thread, a team of 4 boats consistently finishing in top 10, and therefore occupying 4 spots high on the rankings, isnt imho fair. A football team does not occupy 11 places in their ladder, so shouldnt a 'team boat' only occupy a single spot also?

Other than that, people could just ignore the rankings of 3 of the 4 team boats (N-1 for a team of N boats), ie if they occupy ranks 5-8, then the 9th boat can simply consider themselves in position 6 (as 6-8 is essentially the same boat).

Just my 2c

Posted by
A2






Posts

347

Registered at

2009-10-26 00:39:42

sol's chat privileges were rescinded a while back perhaps posting should be excluded as well.

Posted by
Eddie C. Dost






Posts

57

Registered at

2008-08-23 11:40:29

I find it fair when people team up to run their races. I can beat the whole team, but only when I am 100% focused on the race, which means getting up at night at strange times dictated by weather or shorelines, not miss a weather update, not miss a change in strategy of the boats to cover, do lots of work on my own strategy.

"Team Italy" did the final tack a little earlier than myself, I should have covered. They simply where better this time, and deserve the win and podium. I have no problem with people building teams.

_/)_/)_/)
The sea is lovely, dark, and deep, But I have promises to keep, And miles to sail before I sleep, And miles to sail before I sleep.

Posted by
kalle






Posts

413

Registered at

2007-06-01 09:58:04

Boat-sitting is explicitly allowed in the rules so no rules has been broken.

If someone would like to propose a explicit, consistent and enforceable rule, please start a new discussion here in the forum. Please take a note of all three requirements before posting.

I think some of the wording in the chat and here is too strong and I certainly would like to see more balanced discussions in the future.

Flamewars

does not benefit the SOL community and only create pain for everyone involved. Balanced and creative discussions on the other hand help SOL evolve and continue to be relevant for the community.

Posted by
Schakel






Posts

183

Registered at

2008-12-19 09:19:00

Thanks for your ruling. Congratulations to the Italian team and I offer my sincere apologies for the harsh words. I can only hope they will be accepted.

Having said that, I like to compete on equal terms. Seeing as that is now not possible, I am retiring from SOL.

Fair winds,
Philip

Posted by
WIN






Posts

265

Registered at

2009-07-09 23:32:07

Thanks to all those that had given constructive input to this thread , that I have initiated , and now feel the duty to close , to share with those SOL colleagues and friends who may be interested to know what the "Italians" have decided , building on the Iberian 4 experience and some of the valued opinions that have been offered here .

Firstly we want to reaffirm that , regardless of any disappointment it may have caused , we have fully adhered to the existing set of SOL sailing rules . Not only that actually!! : as we are passionate sailing sportsmen , and cumulatively account for some 67 years of sailing and racing , and never , ever any of us had breached any of the fundamental ISAF rules , our passion had driven us to transfer those rules in SOL as an individual and team obligation towards all the other competitors . In particular we have consistently applied the ISAF RRS "Basic Principle" ( not applied by those who have accused us of lack of sportsmanship BEFORE an evidence could be offered ) . We have always sailed in our IRL and SOL life as per ISAF RRS "Part 1 rule 2" , and , setting up a team and delivering unsolicited assistance to other boats belonging to the same team we have punctually applied ISAF RRS "Part 4 rule 41d" . Our sportsmanship and fair play attitude is only black or white , and for sure , the moment Sailport will come to this forum and tell us clearly that the rules on team racing have changed our project will be history in an instant mode.

Besides , although nobody had mentioned or accounted for the possibility that one bad decision can screw all 4 boats with same amount of probability, as if one decision for 4 boats can only be a winning one (LOL)…we have appreciated a lot some of the comments offered in this thread , and fully understand that 4 boats in top ten basically take away 3 good spots for any other boat , and we liked the idea of the syndicate boat …BUT……should we build a syndicate boat now , and sink our historical 4 boats would be , we guess , a little too much as response ( LOL ) also because freeing the two top spots in the SYC ranking would be as outrageous as thinking they have been occupied only because the last two races team up (LOL) !!

We will welcome in foreseeable future races and championship reserved to teams with dedicated ranking . We will welcome the same for syndicates ; we will welcome really solo races where boatsitting would really be totally forbidden and we will welcome any new set of rules Sailport will be willing to apply based on this new exciting and creative team experience

In the meantime :

What we are going to do is to build a new syndicate boat , whose name will be ITA_2011 . It will make her maiden race on the first ocean race of 2011 , and will participate to any race longer than 999 miles or classified as "ocean" or "series" ( good example the VOR ) . In those instances our 4 historical boats will remain at dock , or , should the skipper want or need to, will race on a total solo mode . In all other occasions each of us will race with own boat , enjoying odd occasional unscheduled boatsitting when needed, and not necessarily from other ITA syndicate members . By doing so we aim to continue to pursue individual excellence in SYC ranking , as well as bringing the new ITA_2011 project in the upper part of it , as any good challenge would claim.

One final word on the concept of language and unsubstantiated accusations that have started what in the end had come to be an interesting melt of constructive opinions : words have varying definitions and meanings ; one good rule is to always think not only what we are going to say , or where we are going to say it , BUT ALSO if it will be given by others the same meaning . To me disappointment is not disgust , and , as ITA had said , lack of sportsmanship is cheating . I am 100% sure that Philip did not mean any of the two , and that is why we did not require any excuses . Furthermore , we obviously fully respect his opinions , including , although sad , his latest decisions .

See you all soon in SOL waters ……to us it is more than a game ……it is a way to express our passion ! …..ciao from " the Italians"

Posted by
ita10267






Posts

87

Registered at

2008-12-29 10:33:09

I totally endorse what WIN said and I hope this could be a start for a fruitful discussion aimed to a broadening of SOL feature and interests.

I need also to express my surprise to Philip decision and, as I believe it came from guts, I hope that it can be taken back.

See you all at the SYD-HOB.

Posted by
Jeroen






Posts

245

Registered at

2007-08-15 09:17:47

Good to see this discussion here, a lot of sailors had a oppinion on this in the chat as well and im sure we can learn from this.

I personally agree fully with Kalle as no rules have been broken this is fully within the rules of Sailonline. I can understand the concern people have against sailing several boats as a team.
Setting up a dedicated team boat is a good idea. And makes the status more clear too all players.

Until now there was no need or indication we needed a rule for this. We wan't to keep the rules to a bare minimum, and hardwired on the server side. As Kalle said feel free to contribute a way to set up a different way to give this new (or more obvious) approach a place within the SOL community.

I am a ex-admin of SOL who joins in from time to time.
Races
Next Race: 00d 00h 00m
---
Current Races:
Maryland to Alaska 2020
Inspired by Matt Rutherford's single-handed Red Dot Expedition around the Americas in 2012, SOLer Renegade proposed a half around from Maryland over the North into the Pacific and back through the Panama Canal, in 5 legs, 5 years later. Leg 2 across the North West Passage proved to be particularly challenging and so to create a proper Ocean Race, SRC has combined Leg 2 with Leg 1 to give you a race of at least 4000nm from Maryland to Alaska in our magnificent 90ft Monohull.
PRIZE: SMPF
Race #1366
INFOby brainaid.de
90ft Monohull Particulars
WX Updates:
0430 / 1030 / 1630 / 2230
Ranking:
OCCH - OCQ3 - SUPSOL - SYC
ALT. CLIENT: Classic
Race starts: Aug 04th 20:00 Registration Open!
New HTML5 Client GO TO RACE
SSANZ Triple Series 2020 - Lewmar 100 Baltic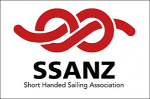 Welcome back to Auckland for the second of three races in this year's SSANZ two-handed series, raced around the waters of the Hauraki Gulf off the E coast of New Zealand's North Island. Our direct competitors in this 2020 Lewmar 100 Baltic course are, again, the real racers of the Young 88 Association.
Race #1377
INFO from brainaid.de
Young 88 Particulars
WX Updates:
0430 / 1030 / 1630 / 2230
Ranking:
SSANZ 2020 - SYC
ALT. CLIENT Classic
Race starts: Jul 31st 21:15 Registration Closed
New HTML5 Client GO TO RACE
Brisbane to Keppel Tropical Yacht Race 2020


When the winter weather turns cool in southern Australia sailors head up to the warmer tropics. Every year in August sailors from all over the world make their way to The Great Barrier Reef for the big winter regattas at Hamilton Island, Airlie Beach and Magnetic Island. What better way to get there than to race to the reef. This year Sailonline is joining with the racers from
RQYS to race the 343 nautical miles from Brisbane to Keppel Island in our TP52s. It might be winter downunder but all you will need is shorts and t-shirts.
Race #1367
INFO
by brainaid.de
TP-52
Particulars
WX Updates:
0430 / 1030 / 1630 / 2230
Ranking: SYC
ALT. CLIENT:
Classic
RACE CLOSE:
Friday,
August 7 at 2300 UTC.
Race starts:
Jul 31st 01:00
Registration Open!
New HTML5 Client
GO TO RACE
The Tall Ships Races 2020 - Race 3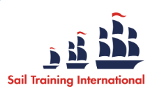 Welcome to the third and last of our races in this year's European Tall Ships Races - a race of 642nm from A Coruna, Spain to Dunkirk France
NOTE:Starts and Finishes in tall ships racing are always offshore to avoid conflict with shipping and shipping lanes.
Race #1361
INFO by brainaid.de
Clipper 240 Particulars
WX Updates:
0430 / 1030 / 1630 / 2230
RANKING: TSE - SYC
ALT. CLIENT: Classic
RACE CLOSE: Thursday, 6 August at 2300utc
Race starts: Jul 27th 12:00 Registration Closed
New HTML5 Client GO TO RACE
SYC Ranking
Series
Mobile Client
SYC members have the benefit of access to our mobile/lightweight web client!