Useful Links
Links
Info
What to do if you can't connect to Sailonline
Performance Loss
Performance Loss explained forum post by hmm
Practice Racing
Brief description of round-the-cans practice racing
Sailonline Manuals
Quick Help: Basic instructions.
Sailonline manual in English: The official reference.
Sailonline manual in Italian: translated by WINSTON_4.
Sailonline manual in Spanish:translated by GREATSKUA.
Sailonline's Current Boathouse
Historic Polars and Info Sheets - Sep 2015:
Useful Resources provided by SOLers
TOOLS
brainaid's site: Detailed polars, notice of races, SOL weather in grib format, delayed command tool, and much else.
AGage's SOL Tools site: External tools for use with SOL, blog and race course GPX files. Including *Optimal Angles Tool * File for download
AGage's WxInspector: The ultimate SOTP tool for sailonline!
Kipper1258's GRIB Helper tool; a blogpost and link to a GRIB auto-downloader
kroppyer's tools for Sailonline; Online tools, files or links to useful information for racing on SOL
hmm's SOL data for some Sailonline races; compare your track vs other racers in selected races
BLOGS
SOLFANS BLOGSITE for all SOLers: blog site by and for SOL fans offering in-depth analysis of SOL-related subjects
Hmm's Technical Blog: excellent explanations of the technical aspects of Sailonline from the Head of the Technical Team
76Trombone's blog 2009-2014: Race comments, handicap systems, VMG and VMC explanations.
Italian Team Academy Lessons: A semi-serious guide with tips and hints on how to SOL.
SWE54's blog: Race comments and analysis.
Tangosailing's site: Comments on races and sailonline developments in Swedish.
Sailonline Communities
Sailonline's Facebook Group: More than 200 SOLers congregate there.
NOTE: Sailonline also has a Facebook Page and presence on Twitter (click on Homepage Links).
Le forum des marins virtuels: French-speaking forum regarding virtual sailing in general.
SOL Hispano: Community site for Spanish-speaking SOLers.
larubiadebwr: Spanish bwr forum for SOL
Sailonline Special Series
A3 series: created in memory of SOLer AGage this is a 9-leg series circumnavigating Australia, starting and finishing in Adelaide, S Australia.
Leg 1 - Adelaide/Melbourne - TP52s
Leg 2 - Melbourne/Hobart - First 47.7
Leg 3 - Hobart/Sydney - Super Maxi 100
Leg 4 - Sydney/Gold Coast - TP52s
Leg 5 - Brisbane/Hamilton Is. - Class 40
Leg 6 - Airlie Beach/Cairns - Seacart 30
Leg 7 - Cairns/Darwin - 60ft Trimaran
Leg 8 - Darwin/Perth - Orange 125 cat
Leg 9 - Perth/Adelaide - VO70v4
Selection of Races Around the World
NOTE: many of these have official virtual partners so Sailonline cannot always race the sponsored/branded courses at the same time. For many Sailonline is the official virtual partner.
The Tall Ships Races A summer series of races in European waters
Vendée Globe: Single-handed non-stop round the world in Open 60s.
Barcelona World Race: Double-handed non-stop round the world race.
Velux 5 Oceans: 4 legs single-handed round the world in Open 60s or Eco 60s.
Volvo Ocean Race: Round the world over 9 Legs in VO70 class yachts, held triennially.
America's Cup World Series: A regular circuit of regattas, bringing Cup racing to top venues around the world, in the exciting AC45 multi-hull class.
Races in Europe
Mini Pavois: 800 NM solo in 2 legs from La Rochelle to Gijon and back in a Mini 650 in May.
Giraglia Cup: A 476 NM race from Toulon to San Remo and back in June.
Skippers D'Islande: A 1600 NM race in 3 legs between Paimpol and Reykjavik starting at the end of June.
Sjaelland Rundt: Traditionally held on the last weekend of June, Denmark's most important race circles Sjaelland Island for 230 NM.
Races in the Americas
The Vineyard, Stamford YC, CT - SOL partners with the Stamford YC in this annual first weekend of September race.
Buenos Aires - Punta des Este: A 170 NM race on the estuary of the Rio de la Plata in January.
Caribbean 600: A 600 NM race among the Caribbean islands in February.
Chicago - Mackinac: One of the great US classics. 280 NM on Lake Michigan in July.
Races in Asia-Pacific
Round North Island: A four-stage race in February around New Zealand's North Island.
Brisbane to Gladstone Yacht Race: A 308 NM classic in April.
Round White Island: 320 NM from and to Auckland in November.
Sydney Hobart: The most important classic in the Southern hemisphere. 600 NM starting each year on 26 December.
SSANZ Triple Series: A series of three offshore races from Auckland in Jul/Aug/Sep
Rolex China Sea Race: A biennial bluewater race of 565nm from Hong Kong to Subic Bay, Philippines
Melbourne to Osaka Double-Handed Yacht Race: Held every four years - a 5.500nm race from Melbourne, Australia, to Osaka, Japan
Races in Africa/Middle East
Vasco da Gama Race: 300 NM from Maputo to Durban.
Mauritius to Durban Yacht Race: A 1690 NM race through the Indian ocean in September.
Races
Next Race: 00d 00h 00m
---
Current Races:
The Tall Ships Races 2020 - Race 1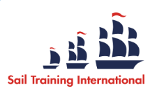 Welcome to the first of three virtual races representing this year's European Tall Ships Races - a race of 220nm from Lisbon, Portugal, giving Cabo de Sao Vicente and Ponta de Sagres plenty of searoom, to Cadiz, Spain
NOTE:Starts and Finishes in tall ships racing are always offshore to avoid conflict with shipping and shipping lanes.
Race #1352
INFO by brainaid.de
Clipper 240 Particulars
WX Updates:
0430 / 1030 / 1630 / 2230
RANKING: TSE - SYC
ALT. CLIENT: Classic
Race starts: Jul 05th 12:00 Registration Open!
New HTML5 Client GO TO RACE
SSANZ Triple Series 2020 - Lewmar 60 PIC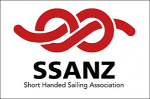 Welcome to Auckland, New Zealand and, for the 9th successive year, Sailonline is happy to provide the virtual version of the brilliant three-race SSANZ two-handed series, raced around the waters of the Hauraki Gulf off New Zealand's North Island. Our direct competitors in this 2020 Lewmar 60 PIC course are the real racers of the Young 88 Association.
Race #1370
INFO from brainaid.de
Young 88 Particulars
WX Updates:
0430 / 1030 / 1630 / 2230
Ranking:
SSANZ - SYC
ALT. CLIENT Classic
Race starts: Jul 03rd 21:15 Registration Open!
New HTML5 Client GO TO RACE
Pacific Cup 2020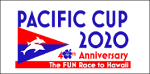 Pacific Cup Yacht Club (PCYC) invites all sailors and SOLer's to participate in the virtual edition of this biennial race from San Francisco Bay, USA, to Kaneohe Bay on Oahu's east coast in the Hawaiian Islands 2070nm across the Pacific Ocean.
Race #1371
INFO
by brainaid.de
Santa Cruz 52
Particulars
WX Updates:
0430 / 1030 / 1630 / 2230
RANKING: SYC
ALT. CLIENT:
Classic
Race starts:
Jul 02nd 19:00
Registration Open!
New HTML5 Client
GO TO RACE
Auckland to Uruguay - 2020 RTW - Leg 3
The third leg of Sailonline's Round the World Race 2020 sees the fleet navigating its way from Orakei, Auckland, New Zealand, across the Pacific and up the South Atlantic to Punta del Este, Uruguay
For your transit from ocean-to-ocean you may leave Tierra del Fuego to port or to starboard, as you please.
PRIZE: SMPF
Race #1362
INFO from brainaid.de
Orange 125ft Particulars
WX Updates:
0430 / 1030 / 1630 / 2230
Ranking: OCCH-OCQ3-SUPSOL-SYC-RTW20
ALT. CLIENT:Classic
Race starts: Jul 01st 20:00 Registration Open!
New HTML5 Client GO TO RACE
Sailonline's Shetland Race 2020 - Leg 2
As always, in line with what the real fleet usually does, we don't allow ourselves much time to sample the traditional hospitality offered to all in Lerwick, Shetland and regretting the brevity of our stay, and resolving to return, we must now race back to Bergen, Norway, in the second leg of this year's Shetland Race. The North Sea can be cantankerous so let's hope the winds and sea state are kind!
Race #1359
INFO from brainaid.de
First 44.7 Particulars
WX Updates:
0430 / 1030 / 1630 / 2230
RANKING: Shetland - SYC
ALT. CLIENT: Classic
RACE CLOSE: Friday, 3 July at 2300utc
Race starts: Jun 27th 16:00 Registration Closed
New HTML5 Client GO TO RACE
SYC Ranking
Series
Mobile Client
SYC members have the benefit of access to our mobile/lightweight web client!