Online Sailracing!
Sailonline.org is owned and operated by Sailonline NavSim AB, a not for profit, community-owned company.
Sailonline's mission is to offer a superior internet-based sailing and navigation simulation to the global sailing community, whilst ensuring a future of growth and continuous enhancement to benefit its users through financial viability and long term vision.
Sailonline is free for everyone to play and is supported by SYC Memberships.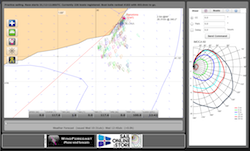 Create your account
News from the blog
Welcome!
Now login with our guest account to view currently running races: Username: guest - Password: guest
PLEASE ONLY REGISTER YOUR OWN USERNAME AND PASSWORD IF YOU INTEND TO RACE.
All times on Sailonline are in UTC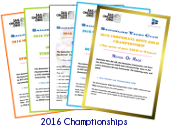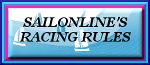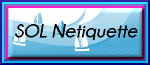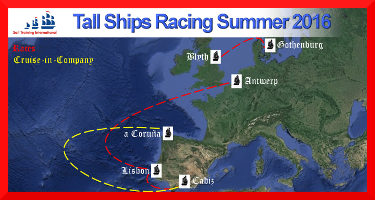 It is summertime in the UK and in Northumberland everyone is getting ready for a brilliant Tall Ships Festival in Blyth ahead of a classic race across the North Sea to the final festival of this year's European Tall Ships Races in Gothenburg. With the weather in N Europe being more fickle than usual for this time of year, this could be a tough race but our choice of virtual tall ship this time, our 90m Barque, will be up to it.
This fourth and final race of Sailonline's 2016 Tall Ships Series will start at 1800 on Monday, 29 August, and will open for practice shortly. Keep your eyes on our Homepage not to miss out on registering for it!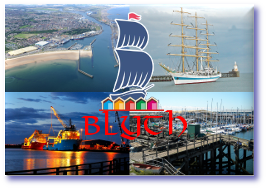 Festival Dates: 26-29 August 2016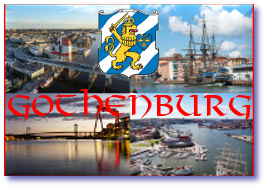 Festival Dates: 3-6 September 2016

Sailonline's Tall Ships Series 2016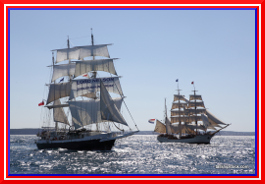 Jubilee Sailing Trust's ship, Lord Nelson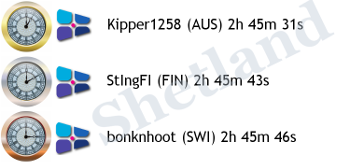 click on results image to see larger
GOOD ONYA Kipper1258!!! GEFELICITEERD bonknhoot!! ONNEKSI OLKOON StIngFI!
Race Leaderboard
Racing any race on Sailonline can be a lot of fun, but add in a TIMED feature and make the course around Shetland then the fun is exponentially increased! Really! A TIMED race is one where you choose to make a run rather than starting as a fleet. To do well you need to pick a time when the wx and the boat polar together will give you the best outcome and, of course, have that time occur when you are available to race! This means being successful overall requires a fair amount of preparation but even if you can't take that opportunity, you can always announce when you are starting and just maybe you will find yourself with company, so an informal matchrace can develop.
Many congratulations to the podium for their success – mid-morning on 20 August saw many start on-course and the first 28 boats all arrived within 10 minutes of the winning time. Good job guys!
Reports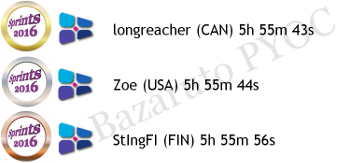 click on results image to see larger
Congratulations longreacher!!! Congratulations Zoe!! ONNEKSI OLKOON StIngFI!
Race Leaderboard
Sprinting on Sailonline is always fun. The races are usually very sailable within a matter of hours (of course, this does depend on the ever-fickle winds!) and participation is keen. As a PYOC (Pick Your Own Course) sprint, our race off the E African coast this time was made all the more challenging by needing to decide which side of the course to favour. This might sound simple, but it really wasn't, as you will see for yourself if you compare tracks on hmm's Race Data Centre.
Very well sailed to our top finishers and especially our podium – with 1 second separting 1st and 2nd and 41 boats arriving in the first 10 minutes, a podium place this time was truly impressive. Bravo guys!
Reports


Races
Next Race: 00d 00h 00m
---
Current Races:
Tall Ships North Sea Regatta 2016
Welcome to the fourth and final race in Sailonline's 2016 Tall Ships Series. This is a 415nm classic crossing of the North Sea. Our Barques leave Blyth and race to the Gothenburg festival in Sweden.NOTE:Starts and Finishes in tall ships racing are offshore to avoid conflict with shipping and shipping lanes.
Race #967
INFO by brainaid.de
Barque 90m Particulars
WX Updates:
0430 / 1030 / 1630 / 2230
RANKING: Tall Ships - SYC
ALT. CLIENT: Classic
Race starts: Aug 29th 18:00 Registration Open!
GO TO RACE
Corporate Open Gold Championship 2016 - Race 3
Welcome to the third race in Sailonline's Corporate Open Gold Championship 2016. We are in Finland for a swift 25nm dash on one of the country's 60,000 lakes!
Race #906
INFO by brainaid.de
F18 Particulars
WX Updates:
0430 / 1030 / 1630 / 2230
Ranking: COGC - SUPSOL - SYC
ALT. CLIENT:Classic
Race starts: Aug 28th 00:00 Registration Open!
GO TO RACE
Palermo Montecarlo Race 2016
Welcome to Marenostrum, the beautiful Mediterranean Sea. Starting from the Gulf of Mondello and arriving 430nm later among the skyscrapers of the Principality of Monaco on your Class 40 boat, this is a fascinating and technical route that every sailor dreams of racing.
Race #966
INFOby brainaid.de
Class 40 Particulars
WX Updates:
0430 / 1030 / 1630 / 2230
Ranking: SYC
ALT. CLIENT:Classic
PRIZE: SMPF
Race starts: Aug 24th 10:00 Registration Open!
GO TO RACE
SYC Ranking
Series
Mobile Client
SYC members have the benefit of access to our mobile/lightweight web client!