Online Sailracing!
Sailonline.org is owned and operated by Sailonline NavSim AB, a not for profit, community-owned company.
Sailonline's mission is to offer a superior internet-based sailing and navigation simulation to the global sailing community, whilst ensuring a future of growth and continuous enhancement to benefit its users through financial viability and long term vision.
All Sailonline boats and their properties are purely virtual and do not necessarily reflect real world data.
Sailonline is free for everyone to play and is supported by SYC Memberships.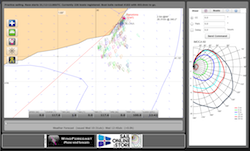 Create your account
News from the blog
Welcome!
Now login with our guest account to view currently running races: Username: guest - Password: guest
PLEASE ONLY REGISTER YOUR OWN USERNAME AND PASSWORD IF YOU INTEND TO RACE.
All times on Sailonline are in UTC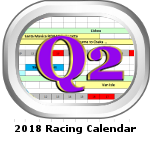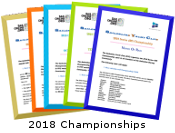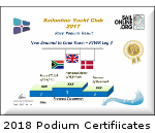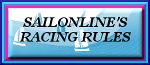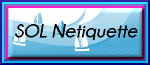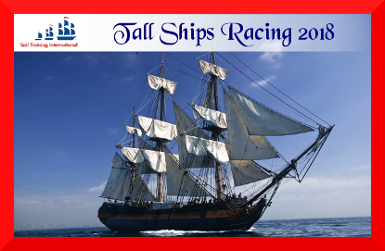 2018 sees the eighth season of Sailonline's association with tall ships races organised by Sail Training International. This year's racing will take us not only around Europe but also into the Far East and the Sailonline series will include all five of the scheduled races. As always we will endeavour to bring a selection of Class A ships on-screen so that we can compare our performance(s)!
This is what we have in store:
The Three Festivals Tall Ships Regatta - starting in May, two races from Liverpool, England, to Dublin, Ireland and then from Dublin to Bordeaux in France.
The Tall Ships Races 2018 - two races in July – Race 1 from Sunderland, England, to Esbjerg, Denmark and Race 2 from Stavanger, Norway, to Harlingen, Netherlands. In between, the real ships will Cruise-In-Company between Esbjerg and Stavanger but shore-hugging our Class A polars is not a good idea so again this year we will be leaving the real tall ships to their meanderings!
SCF Far East Tall Ships Regatta - one race starting at the end of August from Yeosu, S Korea to Vladivostock in Russia.
This virtual sailing experience runs hand in hand with Sail Training International's mission - the development and education of young people through the sail training experience, regardless of nationality, culture, religion, gender or social background. Sail Training International and Sailonline both count heavily on volunteer support with financial gain excluded from the equation.
Navigating a tall ship is a remarkably challenging affair, especially if you are more familiar with modern yachts, and gives a real insight into the true nature of ocean exploration in days gone by, so why not start learning the basics today so you will be ready for your Tall Ships experience!
There are four classes of Tall Ship in the real races, ranging from the biggest Class A Square Rigged ships of more than 40m in length, down to training yachts of 9.14m. Sailonline has developed performance polars based on published data for several different tall ships, and races to compete against Class A ships.
Sailonline's first race will open for practice on Sunday, 20 May.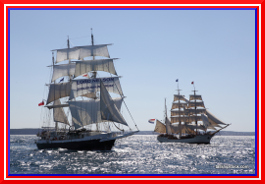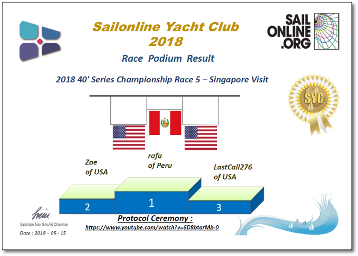 click on results image to see larger
FELICIDADES rafa!!!
CONGRATULATIONS Zoe!! CONGRATULATIONS LastCall276!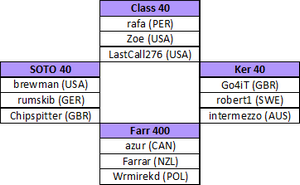 Reports

Commentary
"The Untouchables", The Farr 400's, is NOT untouchable anymore!
And it proves the point that it's not just a matter of choosing The Farr 400 for a race, but WHEN to do it!
Zoe is providing a great Race Report, so don't cheat yourself by not reading it.
It's been a long time since we've had so poor winds in the "Singapore Visit"
Nevertheless, it seems that these 40' Series races has 4 races in 1, each boattype competing internally, and that's not bad at all…
So, GOGOGO all of you. There's still 7 races to improve yourselves.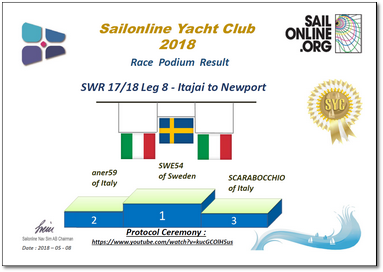 click on results image to see larger
GRATTIS SWE54!!! CONGRATULAZIONI aner59!!
CONGRATULAZIONI SCARABOCCHIO!
Race Leaderboard
Reports

Commentary
If anybody had thought that this 5.700 NM leg from Itajai to Newport would be quite easy, they were mistaken.
As written in the race description, we were facing additional separate hurdles all the way to Newport, and each of them demanded their own approach and planning.
There is really no need for a longer commentary for this race, because SWE54 has delivered an excellent race report that tells it all, so please read it.
Swe54 won this race with 30 minutes to aner59 as second and 42 minutes to SCARABOCCHIO as third.



Races
Next Race: 00d 00h 00m
---
Current Races:
The Three Festivals Tall Ships Regatta 2018 - Race 1
Welcome to the first of two races of The Three Festivals Tall Ships Regatta - a run of 147nm from Liverpool, around the Isle of Man to finish offshore Dublin. A pleasant outing for our elegant Clipper ships.
NOTE:Starts and Finishes in Tall Ships racing are offshore to avoid conflict with shipping and shipping lanes.
Race #1143
INFO by brainaid.de
Clipper 240 Particulars
WX Updates:
0430 / 1030 / 1630 / 2230
RANKING: Tall Ships - SYC
ALT. CLIENT: Classic
Race starts: May 28th 15:00 Registration Open!
GO TO RACE
Aegean Rally 2018
"The International Aegean Sailing Rally is a regatta with a long history, organized every year by the HORC (Hellenic Offshore Racing Club). It is the oldest and most splendid sailing event in Greece and is characterized as a marine Marathon", thus write its organisers, The Hellenic Offshore Racing Club, and in 2015 SOL followed the IRL yachts round for all four legs. Marathon, however, lies too far off the beaten track, so, we, at SOL, much encouraged by the great success of our ouzo-fuelled sprint of January this year, have decided to use another of the 2015 legs for sprinting. This one starts in Athens, then rounds Agios Dimitrios Kythnos for Piperi, to finish at the Temple of Poseidon on the tip of the Attica peninsula.
Race #1138
INFO by brainaid.de
GB90 Particulars
WX Updates:
0430 / 1030 / 1630 / 2230
Ranking:
SPRCH - SPRQ2 - SUPSOL - SYC
ALT. CLIENT:Classic
Race starts: May 26th 16:00 Registration Open!
GO TO RACE
SWR 17/18 Leg 9 - Newport to Cardiff
We are back in the northern hemisphere!
After a good rest in Newport it's time to head for Europe, more specifically Cardiff in Wales
"A smooth trip" you might think, but The Atlantic Ocean can offer many surprises. One of them could be The Azores High, which in the late spring can drift north and block your route to Cardiff.
Consider yourself warned.
Race #1146
INFO from brainaid.de
OD65v3 Particulars
WX Updates: 0430 / 1030 / 1630 / 2230
Ranking: 2017SWR-2018OCCH-2018SUPSOL-2018OCQ2-SYC
PRIZE: SMPF
SOL Classic Client
Race starts: May 20th 18:00 Registration Open!
GO TO RACE
Van Isle 360 2018
Welcome back to Vancouver and the 525nm delightful course designed by SOLer fastpassage39. This is a tricky race, combining tight channels and open water which our TP 52 will love.
Race #1147
INFO by brainaid.de
TP 52 Particulars
WX Updates: 0430 / 1030 / 1630 / 2230
Ranking: SYC
ALT. CLIENT:Classic
Race starts: May 17th 16:00 Registration Open!
GO TO RACE
Tristan TIMED Race 2018
Welcome to the South Atlantic and a challenging 68nm course around the three quaintly and incongruously named islands of the remote outpost known as Tristan da Cunha. The gales may come and go but the sea is everlasting. This is a TIMED race originally designed by NZL_Scotsman.
RE-REGISTER HERE to race again after finishing a run.
Race #1130
INFO by brainaid.de
Farr 38 Particulars
WX Updates:
0430 / 1030 / 1630 / 2230
Ranking:
TRCH-SUPSOL-TRQ2-SYC
ALT CLIENT: Classic RACE CLOSE: Sunday,
27 May at 2300utc
Race starts: May 06th 12:00 Registration Open!
GO TO RACE
SYC Ranking
Series
Mobile Client
SYC members have the benefit of access to our mobile/lightweight web client!