Online Sailracing!
Sailonline.org is owned and operated by Sailonline NavSim AB, a not for profit, community-owned company.
Sailonline's mission is to offer a superior internet-based sailing and navigation simulation to the global sailing community, whilst ensuring a future of growth and continuous enhancement to benefit its users through financial viability and long term vision.
All Sailonline boats and their properties are purely virtual and do not necessarily reflect real world data.
Sailonline is free for everyone to play and is supported by SYC Memberships.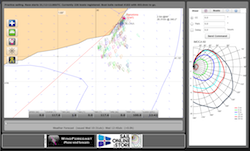 Create your account
News from the blog
Welcome!
Now login with our guest account to view currently running races: Username: guest - Password: guest
PLEASE ONLY REGISTER YOUR OWN USERNAME AND PASSWORD IF YOU INTEND TO RACE.
All times on Sailonline are in UTC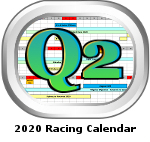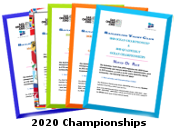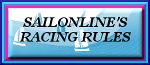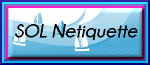 GDPR - General Data Protection Regulations
- Sailonline wishes to reassure all SOLers that it is aware of the regulation changes in relation to the protection of personal data. Sailonline cares about your privacy and will continue to let you control the personal information you provide.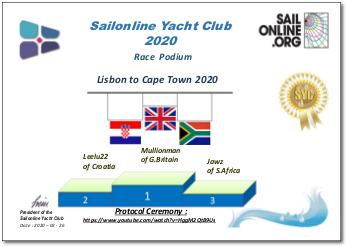 click on results image to see larger
CONGRATULATIONS Mullionman!!!
ČESTITAMO Leelu!! CONGRATULATIONS Jawz!
Race Leaderboard
Reports




Commentary

Some went west and some kept east, and as the COVID-19 pandemic settled down first in Italy and then across Europe taking its terrible toll, more joined our online re-run of the always epic Lisbon to Cape Town race, stuck as they were in enforced or voluntary self-isolation at home. A long long race, and there is little this reporter can or needs to add to third-placed jawz' very excellent review, under the three-pronged button top left above. Indeed, additional comment and insight by calmxy, bonknhoot and Go4iT make further analysis entirely superfluous.
Rests your reporter then to congratulate Mullionman on what turned out to a mighty and impressive victory, clear ahead by an hour and a half of second-placed Leelu as he crossed the line in Cape Town. Truly awesome!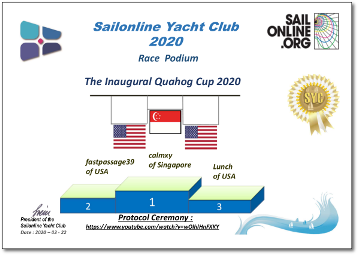 click on results image to see larger
CONGRATULATIONS calmxy!!!
CONGRATULATIONS fastpassage39!! CONGRATULATIONS Lunch!
Race Leaderboard
Reports




Commentary
Sailonline has been offering a free-to-play sailing navigation simulator since 2008 and has, over the years, found the ebb and flow of interest in both online sail racing and sailing navigation is very much pegged to events in the wider world but the recent declaration by the World Health Organisation of a PHEIC (Public Health Emergency of International Concern) has meant that sailors no longer able to sail or race in reality can find their home with Sailonline. As Sailonline was designed as a server-based wind navigation simulator for ocean racing, its clever presentation of real-time wind forecasts in-race means that sailors planning future inshore, offshore and ocean adventures of their own, can safely hone their navigation skills at home!
It has been a while since Sailonline last raced from Newport RI, so when SailNewport approached us to tailor-make a course in their home-waters, despite having a full racing calendar, it seemed appropriate to agree. The race designed by SailNewport took Sailonline racing inshore from Newport for the first time – conventionally we've headed off to Boston or eastwards across the Atlantic – so it was fun to explore as far inland as Rumstick Point and use internet resources to find out a little about the history of the area.
Now to the race. Well it is many years since Sailonline saw such a high volume registration for one of its events - boats flying the flags of 48 different nations took part, with a huge turnout from the USA - and, while a significant proportion of registrants chose not to race on the day, with the race remaining open for a few more days, it is clear that more than expected have been out on course. Within the first hour there was a delightful spread across the course with many manoeuvring and engaging their tactical brains.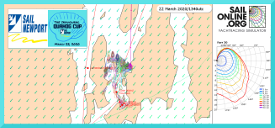 Rounding Rumstick Rock saw several boats miss the turn for "home" but it was in the run to the sea and the mark at Newton Rock that saw the competition for the podium heat up – just look at the timelapse video and see for yourselves!
Our podium three, unsurprisingly all SOLers (racers who regularly sail on Sailonline), are to be congratulated on their success, arriving within a minute of each other. A total of 78 boats finished within the first 10 minutes of the winner, which is a remarkable result. Everyone, therefore, who finished should be very pleased with themselves – it was a tricky and full-on race indeed!

Timelapse by Bimmer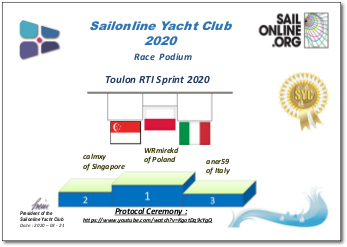 click on results image to see larger
GRATULACJE WRmirekd!!!
CONGRATULATIONS calmxy!! CONGRATULAZIONI aner59!
Race Leaderboard
Commentary

What better way to distract you from the misery and rising loss of life from the pandemic that is the monstrous COVID-19 virus, as you self-isolate to thwart its spread. Perhaps this thought helped swell the ranks for our just short of 21 miles course to windward and Toulon. To windward, but, mind you, those who had studied the course all chose to fetch the eastern tip of Ile de Levant before rounding up onto a free and fast heading to a tack point under the mainland France shore, after which the numbers of tacks and points where to tack varied considerably from competitor to competitor.
Two not-entirely-regular sprinters picked their tacks particularly well, WRmirekd and aner59 crossing the line in first and third place respectively, but calmxy kept them honest all the way to slot in between them and incidentally also take the overall honours in the Q1 Sprint Series. Congratulations, one, two, three!!!!

Races
Next Race: 00d 00h 00m
---
Current Races:
Captain Bartholomew Gosnold Memorial Race 2020


Welcome to the second of three races arranged between Sailonline and SailNewport. This time we are heading out of Newport in a race around Nantucket Island in TP52s to celebrate the life of Capt. Bartholomew Gosnold who, among many other things in his short life, "named Cape Cod for the teeming fish he encountered there, and Martha's Vineyard for his daughter."
Race #1347
INFO
by brainaid.de
TP52
Particulars
WX Updates:
0245 / 0845 / 1445 / 2045
Ranking: None
ALT. CLIENT:
Classic
Race starts:
Apr 04th 21:00
Registration Open!
New HTML5 Client
GO TO RACE
Oahu East Coast RTI Sprint
Come with us to the "Windward Side" of "The Gathering Place", O'ahu, thus named by ancient Polynesian seafarer Hawaiʻiloa in honour of his daughter, probably left behind on some distant western shore, there to find a short course of 23nm in length leaving a number of rocky volcanic crags and islands to port and starboard, and a fleet of well-preserved Frers 33 to race each other in.
Race #1334
INFO by brainaid.de
Frers 33 Particulars
WX Updates:
0430 / 1030 / 1630 / 2230
Ranking:
SPRCH – SRQ2 - SUPSOL - SYC
ALT. CLIENT:Classic
Race starts: Apr 04th 16:00 Registration Open!
New HTML5 Client GO TO RACE
Van Isle 360 2020
Welcome back to Vancouver and the 525nm delightful course designed by SOLer fastpassage39. This is a tricky race, combining tight channels and open water which our seldom sailed and elegant Dufour 40 will love.
Race #1336
INFO by brainaid.de
Dufour 40 Particulars
WX Updates: 0430 / 1030 / 1630 / 2230
Ranking: SYC
ALT. CLIENT:Classic
Race starts: Apr 01st 17:00 Registration Open!
New HTML5 Client GO TO RACE
A3 2020- Leg 3 - Hobart to Sydney
SOL's continuing tribute to AGage is the A3 - Agage's Around Australia Series. This race is Leg 3 of a 9-race series. Not a race goes by without the name of AGage appearing somewhere in race chat. We continue our running of this tribute circumnavigation of Australia in his memory. Leg 3 is a 630nm race from Hobart to Sydney.
Race #1330
INFO by brainaid.de
First 47.7 Particulars
WX Updates: 0430 / 1030 / 1630 / 2230
Ranking: A3 - SYC
ALT. CLIENT:Classic
RACE CLOSE:Monday, 6. April at 23:00 UTC
Race starts: Mar 28th 19:00 Registration Closed
New HTML5 Client GO TO RACE
Lisbon to Cape Town 2020
Our third OCC race in Q1 is also our first race of a special 4-race RTW series. Given that this leg 1 is taking us on a more than 5000nm passage from Lisbon to Cape Town, the betting has to be that the subsequent legs will be into the wind. Hopefully not in replicas of Ellen McArthurs Orange catamaran then!
PRIZE: SMPF
Race #1310
INFOby brainaid.de
Orange 125ft Cat Particulars
WX Updates:
0430 / 1030 / 1630 / 2230
Ranking: OCCH - OCQ1 - RTW - SUPSOL - SYC
ALT. CLIENT: Classic
RACE CLOSE: Sunday,
April 5 at 2300 UTC.
Race starts: Mar 08th 19:00 Registration Closed
New HTML5 Client GO TO RACE
SYC Ranking
Series
Mobile Client
SYC members have the benefit of access to our mobile/lightweight web client!