Online Sailracing!
Sailonline.org is owned and operated by Sailonline NavSim AB, a not for profit, community-owned company.
Sailonline's mission is to offer a superior internet-based sailing and navigation simulation to the global sailing community, whilst ensuring a future of growth and continuous enhancement to benefit its users through financial viability and long term vision.
All Sailonline boats and their properties are purely virtual and do not necessarily reflect real world data.
Sailonline is free for everyone to play and is supported by SYC Memberships.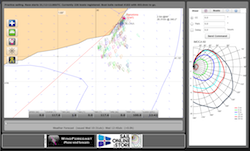 Create your account
News from the blog
Welcome!
Now login with our guest account to view currently running races: Username: guest - Password: guest
PLEASE ONLY REGISTER YOUR OWN USERNAME AND PASSWORD IF YOU INTEND TO RACE.
All times on Sailonline are in UTC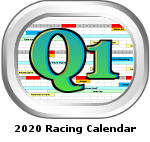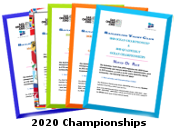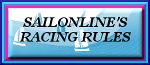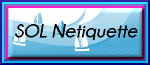 GDPR - General Data Protection Regulations
- Sailonline wishes to reassure all SOLers that it is aware of the regulation changes in relation to the protection of personal data. Sailonline cares about your privacy and will continue to let you control the personal information you provide.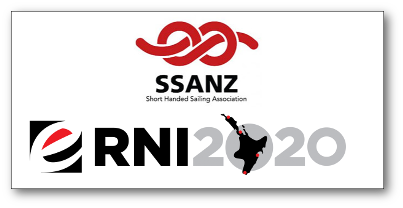 It doesn't seem like three years since Sailonline last joined with with SSANZ to provide a virtual version of the challenging Round North Island Race, but three years it is. All participants, real and virtual, relish the opportunity to take part in this four-leg event. In reality, those brave enough to take part, have the opportunity to pit their courage, their skills and their competitive natures in a race where they will face the swirl of the Tasman Sea winds and currents mixing with the Pacific coupled with the formidable task of navigating the Cook Strait, where these waters funnel between New Zealand's North and South Islands. Sailonline's virtual event uses wind grib forecasts from NOAA downloaded four times a day and released into the game in 10 minute pieces, making this a truly realistic wind navigation competition.
This is Sailonline's fourth time of racing the Virtual RNI and Leg 1, the relatively short hop from Auckland to Mangonui, will start at 0100utc on 22 February 2020 - Sailonline's virtual version will be available for preview from 17 February and registration will open for pre-race practice on 18 February.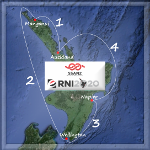 Essential Reading
The real race has a formula by which race legs will open (after the initial one) which is explained
here. PLEASE NOTE: Sailonline will be competing as closely as is virtually possible with the real yachts but will at all times give a minimum of 24hrs notice of a start time. It is intended to close each leg promptly, in harmony with the real race, but there will be some allowance here. The aim is for the overlap between legs of the virtual race to not exceed 24hrs. As always, race ranking will be your position at race close for each leg.
Entry List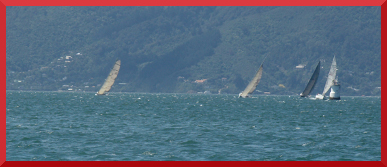 Cook Strait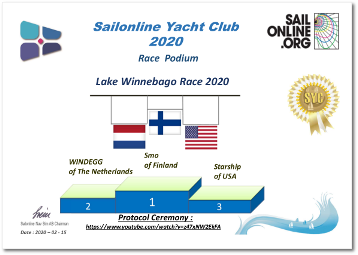 click on results image to see larger
ONNEKSI OLKOON Smo!!!
GEFELICITEERD WINDEGG!! CONGRATULATIONS Starship!
Race Leaderboard
Reports



Commentary
What a difference the wind makes! Over the years, Sailonline has found that racing on Lake Winnebago is all about "feast or famine". One day the winds are tearing through, making race practice tremendous fun but, come race day, we arrive to find sails barely moving in light, fickle and shifty conditions! But not always, and such was not to be the case this year – two laps of the course were easily doable and so it was that our winner crossed the finish line just 2h 19m 30s after we started! Not a course record but a fast time indeed!
Our podium three are to be congratulated on their performance. With a total of 43 boats arriving in the first 10 minutes it was a supremely competitive affair. Well done guys!
P.S. Some of you may have noticed small icons, representing Sailonline Honours Badges, alongside names in the Forums – everyone can earn these and, if this was your first time racing on Lake Winnebago, it will count as one race of the five needed to meet the requirements of the Great Lakes badge!


click on results image to see larger
GEFELICITEERD bonknhoot!!! Gratulacje WRmirekd!! Parabéns rafa!
Race Leaderboard

The A3 - Agage's Around Australia Series was first designed in 2012 following the sudden death of Aaron Gage and our departure from Adelaide back then was set against a background of great sadness. Eight years on and SOL'ers continue to remember Aaron, almost daily, and we continue our re-running of this epic series (this time with two discards!) sharing fond memories and smiling at what a contribution Aaron made. He would be stoked!
Aaron (AGage) used to sail with 100% intensity, until he fell asleep, and so the SOL fleet is dividing itself into two - those who give 100% and reap the rewards and those who sleep. It is nice to think, then, that we are all a little like Aaron. The forecast winds for this leg weren't nearly as interesting as those the fleet encountered so many were lulled into thinking it was a fairly straightforward affair - MEL to HOB - but it was anything but! With 10 boats arriving in the first ½ hour, the competition for a top spot was intense. BRAVO podium!

Overall Ranking after Leg 2.

This ranking uses best 7 from 9 races for scoring.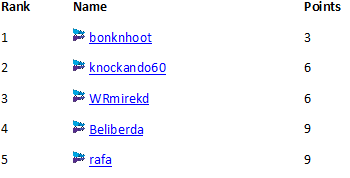 Click on Ranking image to view larger.

Races
Next Race: 00d 00h 00m
---
Current Races:
SSANZ Round North Island Race 2020 - Leg 1
Welcome to the first of four legs in the awesome SSANZ Round New Zealand race where our virtual fleet of Class 40s will be racing directly against the real fleet via Yellowbrick Tracking. We're starting with a short first hop of 150nm from Auckland to Mangonui.
Race #1319
INFO by brainaid.de
Class 40 Particulars
WX Updates:
0430 / 1030 / 1630 / 2230
Ranking: RNI - SYC
ALT. CLIENT: Classic
Race starts: Feb 22nd 01:00 Registration Open!
New HTML5 Client GO TO RACE
Dondra to Sanya 2020
Rested and recreated after a perhaps longer than anticipated G&T-fuelled stay on the Indian sub-continent's premier holiday island, it is time to muster your OD65's crew and sail on for Sanya at the top of the South China Sea. A tricky passage of c 2500nm generally against the prevailing winds, with one or other Indonesian strait requiring careful navigational attention!
PRIZE: SMPF
Race #1309
INFOby brainaid.de
OD65v3 Particulars
WX Updates:
0430 / 1030 / 1630 / 2230
Ranking:
OCCH - OCQ1 - SUPSOL - SYC
ALT. CLIENT: Classic
RACE CLOSE: Saturday,
February 28 at 2300 UTC.
Race starts: Feb 06th 18:00 Registration Closed
New HTML5 Client GO TO RACE
SYC Ranking
Series
Mobile Client
SYC members have the benefit of access to our mobile/lightweight web client!