Online Sailracing!
Sailonline.org is owned and operated by Sailonline NavSim AB, a not for profit, community-owned company.
Sailonline's mission is to offer a superior internet-based sailing and navigation simulation to the global sailing community, whilst ensuring a future of growth and continuous enhancement to benefit its users through financial viability and long term vision.
Sailonline is free for everyone to play and is supported by SYC Memberships.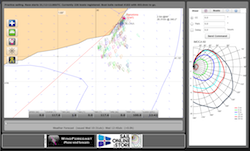 Create your account
News from the blog
Welcome!
Now login with our guest account to view currently running races: Username: guest - Password: guest
PLEASE ONLY REGISTER YOUR OWN USERNAME AND PASSWORD IF YOU INTEND TO RACE.
All times on Sailonline are in UTC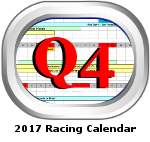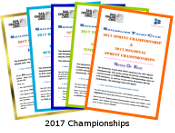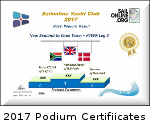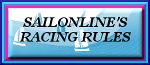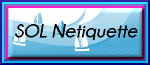 click on results image to see larger
HERZLICHEN GLÜCKWUNSCH rumskib!!!
ČESTITAMO SimeMali!! ONNEKIS OLKOON Smo!
Reports


Race Leaderboard
Commentary
This sprint into a prevailing easterly shifty hi-res headwind, which sometimes favours going south- and sometimes northround, is fast becoming a minor SOL classic, especially when raced in machines that like not windward work. This year, the Northerners, raking their way through the islands and sandbanks off the top of Groote won out, but not by much, with sassy63, first of the Southerners coming in in 4th place, just 2:16 minutes adrift of eventual winner rumskib, which over a race of almost 8 hours durations is not a lot, and might as easily be explained by a little faulty steering as by a mis-routing, seat-of-the-pants or otherwise.
But three cheers for rumskib, who made his final approaches to the finish under DC-control, and well done also SimeMali and Smo, who were not far behind. Great racing!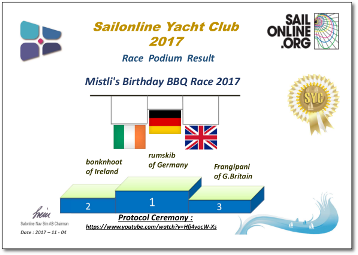 click on results image to see larger
HERZLICHEN GLUCKWUNSCH rumskib!!!
MAITH AN FEAR bonknhoot!! CONGRATULATIONS Frangipani!
Race Leaderboard
Reports


Commentary
As a Swedish not-for-profit organisation, Sailonline's homewaters are the Stockholm Archipelago, so racing here brings a wonderful sense of familiarity. Mistli is one of the original racers on Sailonline, and her birthday BBQ race through the islands has become a welcome tradition in our ever-changing world. Racing Seacarts makes this a brilliantly challenging race and requires SOLers to hone their mark-rounding and island-avoiding skills. SOLers who have spent some time Practice Racing can usually be found doing rather well and there is always stiff competition for the podium.
This time, 129 boats flying the flags of 28 nations registered in the race and with the Top 10 arriving in less than 4 minutes of each other, our podium three really do deserve our congratulations! Very well done, indeed!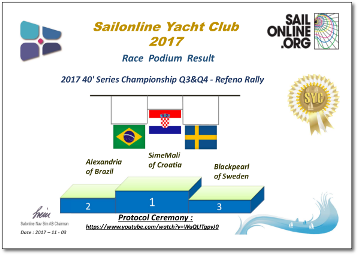 click on results image to see larger
ČESTITAMO SimeMali!!!
PARABÉNS Alexandria!! GRATTIS BlackPearl!
Race Leaderboard

Commentary

Q. When is a straight line not a straight line?
A. When you beam reach from Recife to Fernando de Noronha in a 40-foot machine for a place on the podium in SOL's ever popular 2017 40' Series Championship!

The only thing was that if you still had the Ker 40 available in your boathouse, you were going to get there much quicker than any of your competitors who had already used up their quota. And so it was, that, after 300 nm with just a few subtle deviations off the rhumb line, SimeMali crossed the finish first, very closely followed by Alexandria and BlackPearl, and within 2 minutes, 20 other Ker 40 navigators.
With three bullets, including one in his SOTO 40, and with his last Class 40 still in the shed, SimeMali is well on the way to a famous victory, although psail and Kipper1258 could still catch him. All to play for!

Races
Next Race: 00d 00h 00m
---
Current Races:
Yates Cup 2017
RAYC welcomes Sailonline to the 2017 running of this Category 3+ race from Auckland around the Hauraki Gulf and challenges us to pit our skills against the real fleet who use the course as training for larger offshore events.
Race #1093
INFOfrom brainaid.de
Beneteau First 44.7 Particulars
WX Updates: 0430 / 1030 / 1630 / 2230
Ranking: SYC
ALT. CLIENT:Classic
Race starts: Nov 23rd 21:00 Registration Open!
GO TO RACE
Lake Superior Lights 2017
Sailonline loves lighthouses and our classic race around the famous lights of Lake Superior is a grand tour of 572nm . With fickle weather worldwide, this could be interesting!
Race #1092
INFOfrom brainaid.de
First47.7 Particulars
NAM_AWIP WX Updates:
0245 / 0845 / 1445 / 2045
Ranking: SYC
PRIZE: SMPF
ALT. CLIENT: Classic
Race starts: Nov 17th 18:00 Registration Open!
GO TO RACE
Elbetico's Fun Run TIMED Race 2017
This ever popular annual 20nm TIMEDRUN returns to our calendar slightly later in the year than usual. This year, our craft of choice is the SOTO30. Like last year's Class40, the SOTO30 is a close-winded boat and has the additional upwind feature of a constant optimum TWA when the wind goes above Force 4. Chances are these aspects will stand to you, weaving your way up the mud flats of the upper reaches of the Huelva delta.
RE-REGISTER HERE to race again after finishing a run
Race #910
INFO by brainaid.de
SOTO30 Particulars
WX Updates:
0430 / 1030 / 1630 / 2230
RANKING:
TRCH-SUPSOL-TRQ4-SYC
ALT. CLIENT: Classic
RACE CLOSE: Sunday,
19 November at 2300utc
Race starts: Nov 10th 16:00 Registration Open!
GO TO RACE
SWR 17/18 Leg 2 - Lisbon to Cape Town
The second of eleven legs of the 2017/18 Sailonline World Race takes us from Lisbon to Cape Town!
In this leg we must catch the Trade Winds, avoid the Azores High, pick the thinnest spot in the Doldrums to go through, then avoid the St. Helena High and catch the Westerly Storm Track that will get us to Cape Town
The southern race boundary has been set at 51°S to mark the Antarctic Ice Exclusion Zone
Race #1095
INFOfrom brainaid.de
OD65v3 Particulars
WX Updates: 0430 / 1030 / 1630 / 2230
Ranking: OCCH-OCQ4-SUPSOL-SWR-SYC
ALT. CLIENT:Classic
Race starts: Nov 05th 14:00 Registration Open!
GO TO RACE
SYC Ranking
Series
Mobile Client
SYC members have the benefit of access to our mobile/lightweight web client!