Online Sailracing!
Sailonline.org is owned and operated by Sailonline NavSim AB, a not for profit, community-owned company.
Sailonline's mission is to offer a superior internet-based sailing and navigation simulation to the global sailing community, whilst ensuring a future of growth and continuous enhancement to benefit its users through financial viability and long term vision.
Sailonline is free for everyone to play and is supported by SYC Memberships.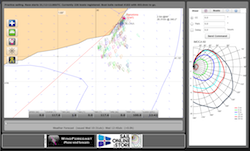 Create your account
News from the blog
Welcome!
Now login with our guest account to view currently running races: Username: guest - Password: guest
PLEASE ONLY REGISTER YOUR OWN USERNAME AND PASSWORD IF YOU INTEND TO RACE.
All times on Sailonline are in UTC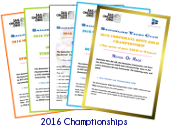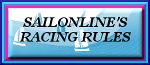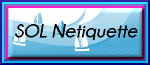 Leg 1
click on results image to see larger
CONGRATULATIONS Henrys!!! CONGRATULATIONS fastpassage59!! PARABÈNS psail!
Race Leaderboard
Leg 2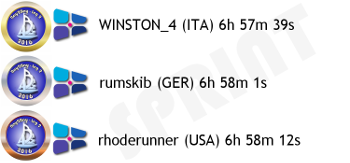 click on results image to see larger
CONGRATULATIONI WINSTON_4!!! HERZLICHEN GLÜCKWUNSCH rumskib!! CONGRATULATIONS rhoderunner!
Race Leaderboard
The two legs of the Bay 2 Bay race off Australia's NE coast give us a taste of the comradely fun that can be had when racing close inshore! Sailonline's navsim strength is, of course, in its ocean racing for which it was designed, but there is tremendous fun in the cutthroat competition of inshore sprinting - when judging the finest of turns, sailing "by hand" and matchracing, all enhanced with the inclusion of the HIRES weather mode, will make the difference between 1st and 40th!!l Leg 1 saw a remarkable finish, with all three podium-place-takers arriving in the same second – only the server and fractions of a second separated them. Leg 2, part of this year's Sprints Championship, saw a different crowd, which, impossible as it sounds, was even more competitive - reflecting the nature of global competition that imbues this site with its energy.
Reports and Analyses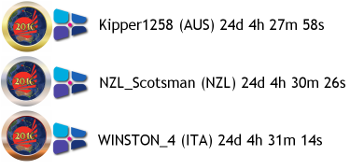 click on results image to see larger
GOOD ONYA Kipper1258!!! CONGRATULATIONS NZL_Scotsman!! CONGRATULAZIONI WINSTON_4!
Race Leaderboard
As you will have read in the
Introductory Blogpost
this incredible S-N race of 5,500nm was a precursor to a real race being held in 2018. As a taster for what the real event may be like, it was fascinating to read, in comments both in race chat and on social media, that the choices being made by SOLers actually replicate those of racers in the real race. For the first time, perhaps, the active participation by those involved in the real race has given us a lovely sense of "getting it right". For those who have never sailed the oceans or even raced a dinghy, as well as for those who are nav-skills-honing, it is a real tribute to the designers and Tech Team of Sailonline that we have a genuinely realistic game.
As always our podium three are to be admired and congratulated for their master-class in navigation – they have all contributed reports, so in addition to comparing their tracks with your own via Hmm's Race Data Center why not read how their success was achieved! Bravo guys!
Reports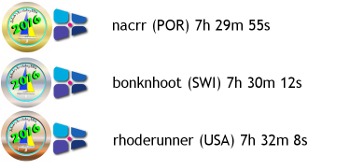 click on results image to see larger
PARABÈNS nacrr!!! GEFELICITEERD bonknhoot!! CONGRATULATIONS rhoderunner!
Race Leaderboard
Sailonline wouldn't have come into being without its two Founders. This is the annual celebration of the birthday of one of them, Jakob, which is raced in Sailonline's homewaters – from the Revengegrundet Lighthouse to a bay close by Jakob's home. Beer and BBQ is on offer at the finish and during the race itself, Jakob can frequently be seen darting among the islands in a speedboat with wittles and grog for all! The race itself is a lovely challenge, requiring SOLers to plot a slalom course through the many islets of the Swedish archipelago and this year, like always, the fleet split into several groups right from the start.
Our podium are to be congratulated on their prowess – only 10 boats arrived within the first 10 minutes so to be the best of these is pretty special. Well done, guys! Reports and Analyses


Races
Next Race: 00d 00h 00m
---
Current Races:
Iceland TIMED Race 2016
Welcome to a fast-paced TIMEDrace in Orange Cats off Iceland - 150nm for you to race as often as you like over the coming weeks - volcano watching optional!
RE-REGISTER HERE to race again after finishing a run
Race #932
INFO by brainaid.de
Orange Cat POLAR
WX Updates: 0430 / 1030 / 1630 / 2230
RANKING: TRCH-SUPSOL-TRQ2-SYC
ALT. CLIENT: Classic
RACE CLOSE:Sunday, 15 May at 2300utc
Race starts: May 06th 12:00 Registration Open!
GO TO RACE
Van Isle 360 2016
Welcome back to Vancouver and the 525nm delightful course designed by SOLer fastpassage39. This is a tricky race, combining tight channels and open water which our SOTO 30s will love.
Race #931
INFO by brainaid.de
SOTO30 POLAR
WX Updates: 0430 / 1030 / 1630 / 2230
Ranking: SYC
ALT. CLIENT:Classic
PRIZE: SMPF
Race starts: May 02nd 17:00 Registration Open!
GO TO RACE
Viking Longship Race to Iceland 2016
Draken Harald Hårfagre is a replica viking longship about to sail from Norway to America. In celebration of this magnificent endeavour, Sailonline is racing the first leg, from Haugesund, Norway, to Reykjavik, Iceland in our own Longship. Let us sail in the wake of history on this epic adventure!
Race #929
INFO from brainaid.de
Longship DrakePOLAR
WX Updates: 0430 / 1030 / 1630 / 2230
Ranking: SYC
ALT. CLIENT:Classic
Race starts: Apr 24th 13:00 Registration Open!
GO TO RACE
SYC Ranking
Series
Mobile Client
SYC members have the benefit of access to our mobile/lightweight web client!