Online Sailracing!
Sailonline.org is owned and operated by Sailonline NavSim AB, a not for profit, community-owned company.
Sailonline's mission is to offer a superior internet-based sailing and navigation simulation to the global sailing community, whilst ensuring a future of growth and continuous enhancement to benefit its users through financial viability and long term vision.
Sailonline is free for everyone to play and is supported by SYC Memberships.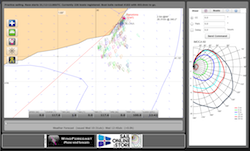 Create your account
News from the blog
Welcome!
Now login with our guest account to view currently running races: Username: guest - Password: guest
PLEASE ONLY REGISTER YOUR OWN USERNAME AND PASSWORD IF YOU INTEND TO RACE.
All times on Sailonline are in UTC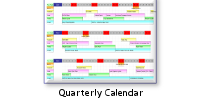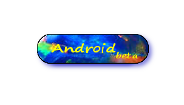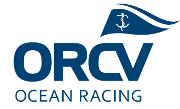 Sailonline is delighted to announce that it will be partnering with Ocean Racing Club of Victoria, for the running of Melbourne to Portland Race 2014 which starts in Melbourne, Australia, on Friday, October 31 at 1500utc (0200 local time, Saturday November 1) to coincide with slack water time at Port Phillip Heads.

click to see details
This is the weekend that begins the biggest sporting week on the Australian calendar - Melbourne Cup week (horses, that is). Cup Day on Tuesday 4 November is a public holiday so, if you want to escape the crowds and the horses, do as the locals do and take the Monday off as well and lets go sailing to Portland, the oldest European settlement in the state of Victoria. Please join us for the ORCV's season opener.
The Sailonline virtual race will open for practice on Tuesday, October 28 at 1000utc to enable everyone, especially newcomers, to learn the ropes in time to be competitive.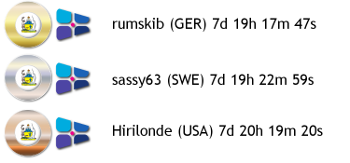 click on results image to see larger
HERZLICHEN GLUCKWÜNSCH rumskib!!! GRATTIS sassy63!! CONGRATULATIONS Hirilonde!
Race Leaderboard
There is always something very exciting about racing in a totally new area. For many years a NW Passage race was mooted and so the creation by the SRC of a "choices" race was most welcome. The region of Nunavut in Canada is an extraordinary one for most of us unfamiliar with it, and so the race, which turned into something of a cruise for many due to the complexity of the course and the fickle windshifts, has been an opportunity to learn about the Canadian Arctic.
The bulk of the fleet set itself on the most direct course but, as ever on Sailonline, a few hardy souls decided to break entirely new ground and, remarkably, the results of those who headed north are far from shabby! Our podium, however, as you will read from the reports, really committed to success from pretty early on and are to be congratulated on winning through against stiff competition from both SOLers and from the conditions.
Reports


OCTOBER SPRINTS
Race 1 – Masirah Circuit – Saturday, 25 October 2014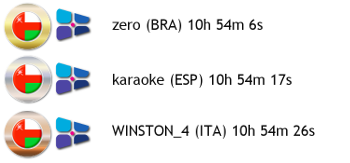 click on results image to see larger
PARABÈNS zero!!! FELICIDADES karaoke!! CONGRATULAZIONI WINSTONE_4!
Race Leaderboard
Race 2 – Corsica PYOC - Sunday, 26 October 2014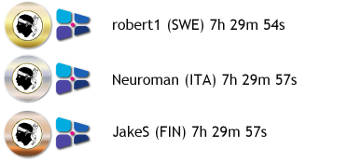 click on results image to see larger
GRATTIS robert1!!! CONGRATULAZIONI Neuroman!! ONNEKSI OLKOON JakeS!
Race Leaderboard
The October Sprints were another pair of new designs from the "house" of SRC Member MustangMark – the Mediterranean behaved itself pretty well this time and, as anticipated, the winds off Oman were shifty and "interesting". The PYOC (Pick Your Own Course) style is extremely popular and even for those starting late, gives the sense there there might still be a chance for a decent result! Sprints are great as they let folks, even who don't start with the gun, have a brief racing opportunity – there's always a boat to matchrace against! Remember you can always compare your course vs the top SOLers at hmm's SOL Race Data Centre.
Members of both podiums have provided commentary on the races and below is what they had to say:
Masirah Circuit



Corsica PYOC



ATTENTION Top 10 Finishers!!
In addition to the trophies on offer for winning the 2014 Championships this year, there are also awards for the best finishers of each championship race!! Read the
Prizes Procedure
for all the details and, if you are eligible, make sure to send the requested information to coord@sailonline.org AND src@sailonline.org.
Races
Next Race: 00d 00h 00m
---
Current Races:
ORCV Melbourne to Portland Race 2014 ALTERNATE COURSE
Due to extreme wx conditions in the Bass Strait, ORCV has announced that the Alternate Course will now be sailed. This alternate course is a 100nm course from Queenscliff, to and from Apollo Bay to finish at HMAS Canberra.
Race #767
NOR from brainaid.de
First 40.7 v2 INFO
WX Updates: 0430 / 1030 / 1630 / 2230
Ranking: SYC
ALT. CLIENT:Classic
STATUS: PRACTICE
Race starts: Oct 31st 15:00 Registration Open!
GO TO RACE
Aleutian Cruise TIMED Race 2014
The weather may be turning chilly but we can dodge the ice on this TIMED race through the Aleutian Islands created by SRC Member NZL_Scotsman - 30nm in Seacarts!
Re-register here to race again after finishing a run
Race #764
NOR from brainaid.de
Seacart 30 INFO
WX Updates: 0430 / 1030 / 1630 / 2230
RANKING: SYC-TRCH
SOL Classic Client
STATUS: RACING
REGISTRATION CLOSE: 5 November at 0500utc
RACE CLOSE: 5 November at 1700utc
Race starts: Oct 29th 17:00 Registration Open!
GO TO RACE
North West Passage Choices
Each year, more and more sailors are trying to sail the Northwest Passage. See this link for 2014 so let's see which SOLer picks the best route in their Finngulf 43.
Race #740
NORfrom brainaid.de
Finngulf 43 INFO
WX Updates: 0430 / 1030 / 1630 / 2230
Ranking: SYC
ALT. CLIENT:Classic
STATUS: RACING
RACE CLOSE: Friday, 31 October at 1000utc
Race starts: Oct 19th 22:00 Registration Closed
GO TO RACE
SWR2014-2015 Leg 1 - Alicante to Cape Town
Welcome to the first of nine legs of the 2014-2015 Sailonline World Race in a new 65 foot ocean racer! We sail from Alicante to Capetown, a journey of over 5000nm, crossing the equator.
Race #756
NOR from brainaid.de
OD65 POLAR
WX Updates: 0430 / 1030 / 1630 / 2230
Ranking: SWR1415-OCCH-SYC
SOL Classic Client
STATUS: RACING
Race starts: Oct 11th 12:00 Registration Open!
GO TO RACE
SYC Ranking
Series
Mobile Client
SYC members have the benefit of access to our mobile/lightweight web client!