Online Sailracing!
Sailonline.org is owned and operated by Sailonline NavSim AB, a not for profit, community-owned company.
Sailonline's mission is to offer a superior internet-based sailing and navigation simulation to the global sailing community, whilst ensuring a future of growth and continuous enhancement to benefit its users through financial viability and long term vision.
Sailonline is free for everyone to play and is supported by SYC Memberships.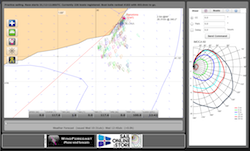 Create your account
News from the blog
Welcome!
Now login with our guest account to view currently running races: Username: guest - Password: guest
PLEASE ONLY REGISTER YOUR OWN USERNAME AND PASSWORD IF YOU INTEND TO RACE.
All times on Sailonline are in UTC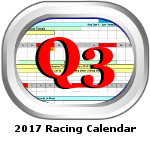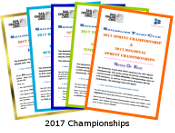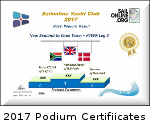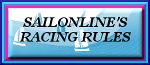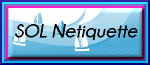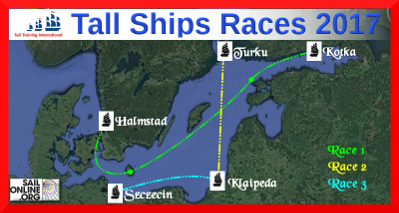 Welcome to Turku, once Finland's capital on the banks of the River Aura, for the start of the second of the three virtual tall ships races from Sailonline matching up with this year's Tall Ships Races. Whilst several of our tall ship chums are across the Atlantic, celebrating the Rendez-Vous Tall Ships Regatta 2017, many of our favourite Class A ships are racing with us in the Baltic again this summer. Run in association with Sail Training International, Sailonline is delighted to offer a chance for SOLers to try their hands at racing a (virtual) 90m Barque!
The Sailonline race will start on Monday, 24 July and is already open for practice.
Turku
Festival Dates: 20 July - 23 July 2017
Klaipeda
Festival Dates: 29 July - 1 August 2017


Sailonline's Rendez-Vous Tall Ships Regatta 2017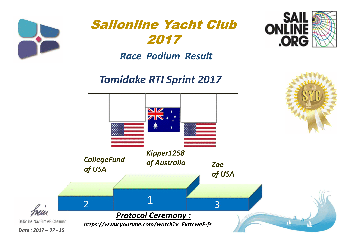 Race Leaderboard
GOOD ONYA Kipper1258!!!
CONGRATULATIONS CollegeFund!! PARABÉNS Zoe!
Commentary
With a moderate breeze blowing straight and true across the course out of the south, as it often does this time of year offshore Nagasaki, and the J30 featuring a polar like a billiard ball, even the vagaries of NCAR's hi-res gribs could not create many strategic options this time round the islands of the Tomidake group. Cornering was therefore at a premium and Kipper1258 demonstrated how that should be done to perfection. However, the other podium-placers, although from a different late-evening timezone, were not far behind, finishing just one server jump behind our winner. Alas for Europe, where the combination of holidays and a night time race, depressed interest, so much so that only 48 competitors completed the course; 80 odd would be more usual.
Which takes nothing away from our podium, getting it right as right can be! Well done, mates!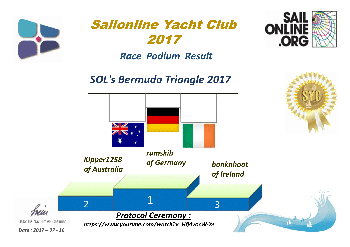 Race Leaderboard
HERZLICHEN GLÜCKWUNSCH rumskib!!!
GOOD ONYA Kipper1258!! MAITH AN FEAR bonknhoot
Commentary
Like the real-life AC72, our virtual version1 is a tricky beast, which, apart from top speed, is probably where the comparison ends. Who cares? Avoiding major dead zones when the wind is abeam, executing complex PL-evasion manoeuvres when it's time to change tack, and avoiding strong winds altogether make her a great fun on-line handling challenge. And fun we had in Bermuda, where every now and then, a weak wisp of Trades wafted over the island giving us multiple opportunities to set sub 4-hour, 25 knot average circuit times, for five days.
So, again like the real-life AC 2007, it was all over a bit quickly, with our top two podium-placers uniquely finding that last opportunity UTC-early-doors, while the rest of the fleet slept, or were otherwise engaged! Bravo boys and fix your alarm clock, bonk!

Races
Next Race: 00d 00h 00m
---
Current Races:
The Tall Ships Races 2017 - Race 2 - Turku to Klaipeda
Welcome to the second of the three races in this year's European Tall Ships Races - a race of 313nm from Finland to Lithuania The ships leave the festival in Turku and from the offshore start race to Klaipeda
NOTE:Starts and Finishes in tall ships racing are offshore to avoid conflict with shipping and shipping lanes.
Race #1064
INFO by brainaid.de
Barque 90 Particulars
WX Updates:
0430 / 1030 / 1630 / 2230
RANKING: Tall Ships - SYC
ALT. CLIENT: Classic
Race starts: Jul 24th 11:00 Registration Open!
GO TO RACE
2017 40' Series Championship Q3&Q4 Naples Triangle
The SECOND season for 2017 40' Series Championship (Q3&Q4) has begun!
Welcome to the Tyrrhenian Sea and a 350nm race in one of the 40' available for your choice, from Naples to Capri Island in a triangular course rounding the islands of Ustica and Stromboli.
Watch out for volcano lava and ashes at the Stromboli !!!!
DON'T RISK DISQUALIFICATION!
There are three boat designs to choose from and each one may NOT be used more than twice during the six race Series, according to the NOR of the series
The three boat designs are:
40' Particulars and their official polars are here, just recently uploaded by "sailonline":
40' Polars(as a zip file)
IMPORTANT:
Before you choose the boat design, log in with the "Guest" boat (Username=guest/Password=guest) so you can view the predicted winds to help you choose the best boat/polar for the upcoming race. Once you have chosen to register a boat design for this race, it cannot be undone!
REMEMBER:
Choosing the same boat design more than twice in the series might get you disqualified!!
Race # 1063
INFOfrom brainaid.de
WX Updates:
0430 / 1030 / 1630 / 2230
Ranking:
40Q3&4CH –SYC
ALT. CLIENT: Classic
Race starts: Jul 19th 10:00 Registration Open!
GO TO RACE
Red Dot Leg 4 - San Francisco to Panama
Continuing our circumnavigation of N America, inspired by Matt Rutherford's single handed triumph, and proposed by SOLer Renegade, Sailonline is now racing Leg 4, 3130nm from San Francisco to Panama.
Race #1043
INFO by brainaid.de
SuperMaxi 100 Particulars
WX Updates:
0430 / 1030 / 1630 / 2230
RANKING: OCCH-OCQ3-SUPSOL-RedDot-SYC
ALT. CLIENT: Classic
PRIZE: SMPF
Race starts: Jul 09th 18:00 Registration Open!
GO TO RACE
SYC Ranking
Series
Mobile Client
SYC members have the benefit of access to our mobile/lightweight web client!