Online Sailracing!
Sailonline.org is owned and operated by Sailonline NavSim AB, a not for profit, community-owned company.
Sailonline's mission is to offer a superior internet-based sailing and navigation simulation to the global sailing community, whilst ensuring a future of growth and continuous enhancement to benefit its users through financial viability and long term vision.
Sailonline is free for everyone to play and is supported by SYC Memberships.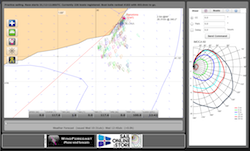 Create your account
News from the blog
Welcome!
Now login with our guest account to view currently running races: Username: guest - Password: guest
PLEASE ONLY REGISTER YOUR OWN USERNAME AND PASSWORD IF YOU INTEND TO RACE.
All times on Sailonline are in UTC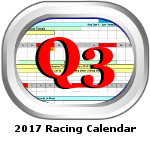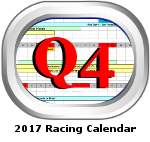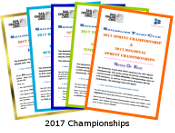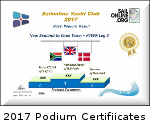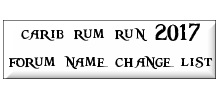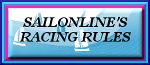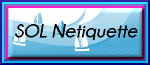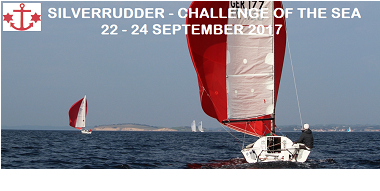 Sailonline is delighted to announce its second official buddy-up with Svendborg Amatør Sejlklub in Denmark for the challenging inshore race around the island of Funen, the "Silverrudder - Challenge of the Sea".
This year, Sailonline will be present in Svendborg at the Meeting Point, and the public is invited to join us with their laptops and PC's to sail against the IRL fleet. The Sailonline race simulation will be shown on a large screen for people to watch and follow the race.
The most likely sailing direction of the race will be announced at Skipper's Briefing starting at 15:00 UTC on 21 September. This direction will be published as soon as it's known in an In-Race message, for the race on 22 September.
Since inception in 2012 when a handful of boats participated, this single-handed race has become the world's largest single-handed event.
This year the list of entrants shows 426 boats registered for start. Sailonline will be racing an X-99, the boat type that is most widely represented (17 in 2017), so we will have direct competition.
Sailonline's race will be opening Friday 15 September at 10:00 UTC for pre-race practice and will start with the real Silverrudder fleet's X-99'ers on Friday 22 September 2017 at 10:00 UTC.

It is highly recommended that you read these special circumstances for the start of Silverrudder 2017

WINNERS PRIZE
The Sailonline team, live present in Svendborg, Gilberto (Gilles), Hagen (rumskib), Kim (Wolff) and Finn (Bimmer) are offering a 15g silver Silverrudder keyring, which will be posted anywhere in the world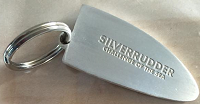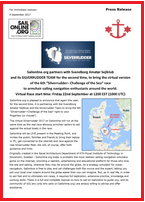 Press Release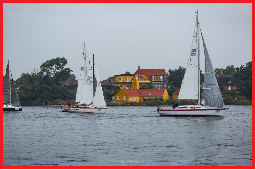 Videos and pictures from Silverrudder 2016


The Czech Offshore Yachting Association Authority (ČANY - a World sailing member) is delighted to welcome Sailonline for the first time to the southern shores of the Baltic and the 2017 running of the ČANY LANEX Offshore Cup. The event sees the real and virtual fleets race a 300nm course across the Baltic sea – starting and finishing off the N German coast, close to marina Kühlungsborn. Conventionally raced in standard mono hull boats, with limited LOA ranging from 35 to 38 ft, the organisers will always consider opening another class if there is keen interest and a request to do so.
The event emphasises the development of basic seamanship skills which are not common among those living in a land-locked country, such as the Czech Republic.
- working with charts, pilots, boat electronic, self-evaluating meteorology and sea state situation, planning and handling terrestrial water navigation as well as an offshore course
- sailing in all conditions while taking overall responsibility for the vessel and crew, taking into consideration its capabilities and status to ensure safety
- coping with long-term crew load and planning good man power allocation
- looking after a boat's material and equipment while preventing damage to them and minimising the risk of having to retire from racing.
PRIZES
- Podium Winner - CANY Tee-shirt from CANY
- Podium #2 - 3m SYC Membership from CANY
- Podium #3 - CANY Burgee from CANY
3m SYC Membership to the first non-SYC Member to finish sponsored by Sailonline Race Committee.
The race starts on Monday, 18 September at 0700utc and the Sailonline virtual event will be opening for pre-race practice shortly.
Here are two videos from the 2015 event to give you a taster of what to expect: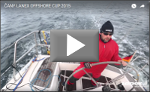 Once a year for the past seven years around the date of International Talk Like a Pirate Day (19 September) a Piratical frenzy overtakes SOLers. Racing a modern yacht polar we change our names, start speaking pirate lingo and race around the islands of the Caribbean during hurricane season while visiting several of the amazing rum distilleries of the region in our Carib Rum Run PRIZE Race. It is tremendous fun and while our navsim skills may not improve that much during the course of the event, our ability to talk like a pirate surely does! Sailonline's race this year starts on 13 September at 1000utc and will open shortly for pre-race practice.
Since the death of Andrew "Bart" Simpson in San Francisco in 2013 and the subsequent founding of the Andrew Simpson Sailing Foundation in his memory, commemorated every year by a global day of sailing, known as Barts Bash in early September, we also promote this sailing charity during this race. Bart's Bash has just announced that funds raised this year will go towards projects in the Caribbean islands recently devastated by extreme weather.
The Carib Rum Run is always a PRIZE race and this year there are two prizes.
1. To the race winner will go a Nauticalia replica of Captain Cook's Chart Magnifier, donated by RainbowChaser: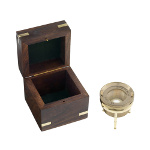 2. To the first non-SYC member to finish will go the prize of a one-year membership of SYC sponsored by the Sailonline Yacht Club under this year's SYC Membership Pay Forward scheme (anyone interested in being a sponsor in this wonderful scheme please contact coord@sailonline.org).
JOIN THE SYC TO RACE WITH A PIRATE NAME:
SYC Members only may change or modify their SOL boatname to something more piratical for the duration of this race! All info is here . Such a boatname change for this one race will not change your login credentials or affect your SYC rankings. You may, of course, join SYC at any time before race finish!
Useful Links
Talk Like a Pirate.com
How to Talk Like a Pirate
Pirate Name Generator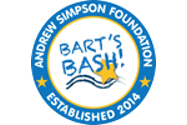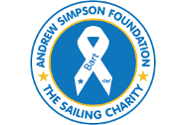 Races
Next Race: 00d 00h 00m
---
Current Races:
Silverrudder - "Challenge of the Sea" 2017
Sailonline welcomes you to the second "buddy-up" with "Silverrudder - Challenge of the Sea" in the 2017 edition race around the Danish Island of Funen.
With shallow waters and a strong current this close inshore race is truly a challenge. One of three regattas around Funen each year, this race is the only one for single handed racing. Will our new X-99'er be a match for the real fleet, including the seventeen X-99'ers?
Time will tell!

It is highly recommended that you read these special circumstances for the start of Silverrudder 2017
Starting Circumstances
Race #1082
INFO
from brainaid.de
X-99 Singlehanded
Particulars
WX Updates:
0430 / 1030 / 1630 / 2230
Ranking: SYC
ALT. CLIENT
Classic
Race starts:
Sep 22nd 10:00
Registration Open!
GO TO RACE
Hauraki TIMED Race 2017
This TIMED race completes SOL's Q3 sojourn on the waters of New Zealand's capital-of-sail. This time we are switching our trusty Young 88s for the more muscular Young11s which on previous occasions have managed to lap the selected 35nm circuit borrowed from SSANZ in less than 4 hours and 35 minutes. Good luck!
RE-REGISTER HERE to race again after finishing a run
Race #1071
INFO by brainaid.de
Young11 POLAR
WX Updates:
0430 / 1030 / 1630 / 2230
RANKING:
TRCH-SUPSOL-TRQ3-SYC
ALT. CLIENT: Classic
RACE CLOSE: Sunday, 1 October at 2300utc
Race starts: Sep 21st 10:00 Registration will open soon
GO TO RACE
CANY-LANEX Offshore Cup 2017
Welcome to the southern shores of the Baltic Sea and the 2017 running of the annual race from Kühlungsborn to/round the lighthouse on the island of Christiansö east of Bornholm and back. Are you up to this challenge? There is a real fleet to beat!
Race #1078
INTRO BLOGPOST
INFO by brainaid.de
X-35 Particulars
WX Updates:
0430 / 1030 / 1630 / 2230
RANKING: SYC
ALT. CLIENT: Classic
Race starts: Sep 18th 07:00 Registration Open!
GO TO RACE
Caribbean Rum Run 2017
Welcome to the 2017 running of Sailonline's annual Pirate PRIZE race run close to International Talk Like a Pirate Day on 19 September. This is a 1759nm slalom through the rum islands of the Caribbean, collecting barrels to bring to the rum-parched beaches of Mexico. If ye scurvy swabs are up ter it, then don a piratical disguise by becoming an SYC Member and requesting to change your boat name for this race only!
Race #1076
INTRO BLOGPOST
INFO from brainaid.de
Open 60 Particulars
WX Updates:
0430 / 1030 / 1630 / 2230
Ranking: SYC
ALT. CLIENT:Classic
PRIZE: SMPF
Race starts: Sep 13th 10:00 Registration Open!
GO TO RACE
Victoria to Maui 2017
The Victoria to Maui International Yacht Race, first contested in 1968, is the pinnacle of Pacific Northwest ocean racing running every two years and the real race organisers are gearing up for the 2018 event. This year, however, Sailonline invites the SOL fleet to run ahead of schedule with this race of 2308nm from Victoria, British Columbia to Hawaii, finishing off Lahaina Maui.
Race #1075
INFOfrom brainaid.de
Riptide 50 Particulars
WX Updates:
0430 / 1030 / 1630 / 2230
Ranking: OCCH–OCQ3-SUPSOL-SYC
ALT. CLIENT:Classic
RACE CLOSE: Thursday, 21 September at 2300utc
Race starts: Sep 05th 18:00 Registration Closed
GO TO RACE
SYC Ranking
Series
Mobile Client
SYC members have the benefit of access to our mobile/lightweight web client!