Online Sailracing!
Sailonline.org is owned and operated by Sailonline NavSim AB, a not for profit, community-owned company.
Sailonline's mission is to offer a superior internet-based sailing and navigation simulation to the global sailing community, whilst ensuring a future of growth and continuous enhancement to benefit its users through financial viability and long term vision.
Sailonline is free for everyone to play and is supported by SYC Memberships.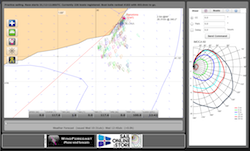 Create your account
News from the blog
Welcome!
Now login with our guest account to view currently running races: Username: guest - Password: guest
PLEASE ONLY REGISTER YOUR OWN USERNAME AND PASSWORD IF YOU INTEND TO RACE.
All times on Sailonline are in UTC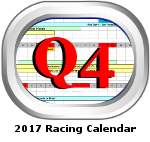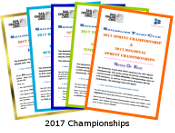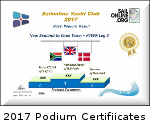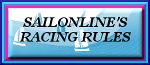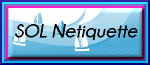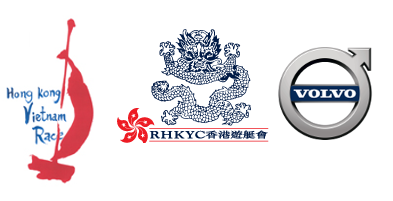 Sailonline is delighted to announce that it is once again partnering with Royal Hong Kong Yacht Club for the 8th running of Volvo Hong Kong to Vietnam Race, which starts in Hong Kong on 18 October - Sailonline's virtual race opened for practice on 11 October.
First conceived in 1996 when it was run at Lunar New Year, the real Hong Kong to Vietnam Race is a 673nm Category 1 offshore race and a biennial fixture in the Royal Hong Kong Yacht Club sailing calendar. As a constituent event of RHKYC's China Coast Race Week, the race aims to take advantage of October's prevailing north east monsoon to give competitors a thrilling, predominantly downwind race from Hong Kong to Nha Trang on Vietnam's eastern seaboard.
The 2017 edition of the race will see a 13-boat fleet chasing the current race record of 42h 41m 20s and again Sailonline's TP52s will be going head to head with Freefire.
Entry List


Welcome to the 2017 PIC Insurance Brokers Coastal Classic Yacht Race.
Thirty-six years ago a member of the Auckland Multihull Sailing Association had the idea of racing from the Devonport/Orakei area of Auckland's harbour up the east coast of New Zealand's North Island, to the harbour of Russell, in the tradition of the speedboats of the 1920s. Since then the race from Auckland to Russell has become known the world over as the Coastal Classic and these days is raced in classes with a wide range of prizes on offer - for division winners, for seamanship and even for the littlest boat finishing.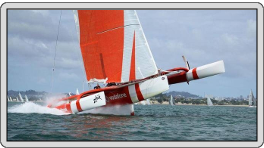 Frank Racing
Sailonline is delighted to again host the virtual version of this New Zealand classic race and this year we are returning to a multihull, our 60ft Trimaran, which should make us more competitive with the IRL race front-runners but sadly may well see us leaving behind SOLer NZL_WairuaExpress in his Beale 35, Open Country who is competing again this year. Here's the tracker for Open Country
Racing in/around the Hauraki Gulf will always bring reminders of SOLer yachtyakka who regularly raced this course on Promise so cast a thought to the skies and yakka's memory as you race up the coast this time.
Entrants
Tracker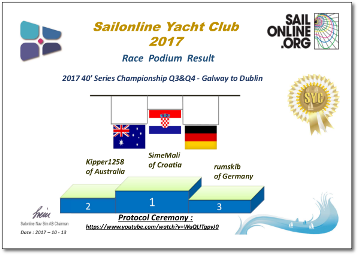 ČESTITAMO SimeMali!!!
GOOD ONYA Kipper!! HERZLICHEN GLÜCKWUNSCH rumskib!

Commentary
This was the second race of the 2017 Q3Q4 40ft Championships . Despite the best efforts of all involved with publicising the rules for this brilliant championship, there continue to be people who, for whatever reason, pay no attention and, as a consequence, find themselves DSQ from the race in question. The series permits a discard but it really is a pity that somehow the requirement to exercise judgment to select the best boat, out of a choice of three, but to race each no more than twice, just doesn't seem to register with some!
Racing around the southern coast of Ireland at the start of the winter gale season was always going to be interesting and so it proved to be. Facing strong winds ahead of the arrival of Hurricane Ophelia, the SOL fleet arrived in Dublin in time to celebrate the finish and be away before the real storm!
The three-boat podium shows who raced their choices best and, the race podium is a tribute to those who managed to pip their Class 40 competitors to the top spots. Well done guys!

Races
Next Race: 00d 00h 00m
---
Current Races:
SWR 17/18_Leg1_Alicante to Lisbon
Welcome to the first of eleven legs of the 2017/18 Sailonline World Race in our 65-foot ocean racer!
In this leg we race from Alicante to Lisbon, through the infamous Strait of Gibraltar on a course of 1365 NM.
Race #1088
INFOfrom brainaid.de
OD65v3 Particulars
WX Updates: 0430 / 1030 / 1630 / 2230
Ranking: SWR-SYC
ALT. CLIENT:Classic
Race starts: Oct 22nd 13:00 Registration Open!
GO TO RACE
PIC Coastal Classic Yacht Race 2017
Welcome back to New Zealand's North Island and the annual iconic run from Auckland to Russell. The trip north is 120nm of usually mixed conditions - from flat out spinnaker rides, speedy reaching and even dying breezes before sunrise! On arrival thirsty yachties will find bacon butties and rum await them.
Race #1087
INFO by brainaid.de
60ft Trimaran Particulars
WX Updates:
0430 / 1030 / 1630 / 2230
Ranking: SYC
ALT. CLIENT:Classic
PRIZE: SMPF
RACE CLOSE: Monday, 23 October at 2300utc
Race starts: Oct 19th 21:00 Registration Open!
GO TO RACE
Volvo Hong Kong to Vietnam Race 2017
RHKYC welcomes SOLers once more to Hong Kong and the 2017 running of the classic biennial race to Vietnam - 674nm across the S China Sea in TP52s
Race #1083
INFO by brainaid.de
TP52 Particulars
WX Updates:
0430 / 1030 / 1630 / 2230
RANKING: SYC
ALT. CLIENT: Classic
Race starts: Oct 18th 05:15 Registration Open!
GO TO RACE
SYC Ranking
Series
Mobile Client
SYC members have the benefit of access to our mobile/lightweight web client!