Online Sailracing!
Sailonline.org is owned and operated by Sailonline NavSim AB, a not for profit, community-owned company.
Sailonline's mission is to offer a superior internet-based sailing and navigation simulation to the global sailing community, whilst ensuring a future of growth and continuous enhancement to benefit its users through financial viability and long term vision.
Sailonline is free for everyone to play and is supported by SYC Memberships.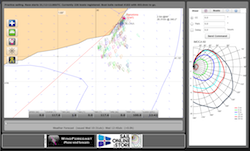 Create your account
News from the blog
Welcome!
Now login with our guest account to view currently running races: Username: guest - Password: guest
PLEASE ONLY REGISTER YOUR OWN USERNAME AND PASSWORD IF YOU INTEND TO RACE.
All times on Sailonline are in UTC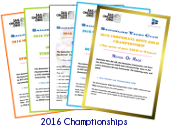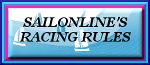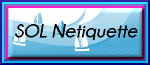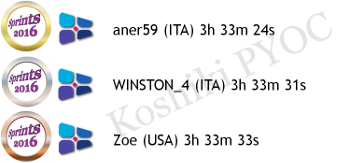 click on results image to see larger
CONGRATULAZIONI aner59!!!
CONGRATULAZIONI WINSTON_4!! CONGRATULATIONS Zoe!
Race Leaderboard
Completing Sailonline's 2016 Q3 batch of sprints, this was an interesting one, as are all PYOC (Pick Your Own Course) events, giving SOLers the choice of which side of the course will prove successful. When last raced (or is that first raced) towards the end of 2015, this course saw a gap of only 60 seconds between 1st and 34th with 107 starters. This time about 80 left the start line in various directioins and at various times (from the official start until midway through the following day), and again, 14 boats arrived in the first few minutes! Remember you can always check the winning tracks on hmm's Race Data Centre.
Bravo podium!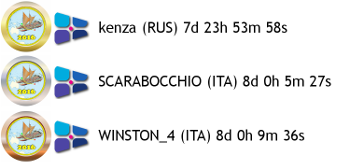 click on results image to see larger
Поздравления kenza!!!
CONGRATULAZIONI SCARABOCCHIO!! CONGRATULATIONI WINSTON_4!
Race Leaderboard
In 2015 SOLer Dingo designed this superb race, retracking the historical emigration of peoples across what is now known as Micronesia and Polynesia. When we raced last year, it was in a small cat, the closest we could come to replicating the sailing outriggers of those original peoples. This year it was decided to retrace the course in the height of luxury, in GB90s. Interesting, a cat is a cat and so, despite the complete contradiction of boat "style", the performance was not all that wrong! A brilliant race, reminding us, if any reminder is needed, of just how vast and tricky to navigate are the oceans of this beautiful planet of ours.
Congratulations to our podium – our winner, who had more than just a Sailonline win to celebrate, arrived more than 10 minutes ahead of his nearest rivals, while #2 and #3 secured their positions with a safety margin of minutes rather than seconds! After more than 2,200nm that is none too shabby! Well done guys!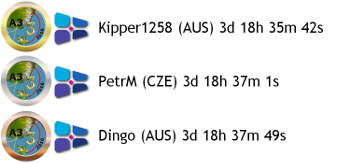 click on results image to see larger

GOOD ONYA Kipper1258!!! GRATULUJEME PetrM!! GOOD ONYA Dingo!
Race Leaderboard

The third leg of the 2016 running of the A3 - Agage's Around Australia Series, a race of just under 630nm from Hobart, Tasmania, to Sydney, NSW, was, as always, a game of three parts. The departure from Hobart's sheltered harbour out into the Southern Ocean, the run up and across the ever-challenging Bass Strait and then the frequently coast-hugging run up to Sydney. This year the Hobart departure was kinder than it can be, requiring some manoeuvring but not a huge amount, the Bass Strait was relatively kind, with a couple of systems creating a useful mix of winds on the E Coast of Tasmania and "bubble" across the funnel of the Strait itself, and many of the later runners had a very helpful arrival into Sydney. Sailonline runs this course annually as part of the Tasman Double over the New Year period, so it is always interesting to see how aspects of weather are relatively consistent, but seasonal all the same!

Our podium three, our primi inter pares this time are to be congratulated for duking it out among themselves for the top three places – the rest of the fleet were minutes behind them! Well done, guys!


Races
Next Race: 00d 00h 00m
---
Current Races:
RTWR 2016 - Leg 2 - Uruguay to New Zealand
The second leg of Sailonline's wrong-way Round the World Race 2016 sees the fleet navigating its way from Punta del Este,Uruguay, down the South Atlantic and across the Pacific to Auckland, New Zealand. For your transit from ocean-to-ocean you may leave Tierra del Fuego to port or to starboard, as you please.
Race #972
INFO from brainaid.de
VO70 Particulars
WX Updates:
0430 / 1030 / 1630 / 2230
Ranking: SYC - SUPSOL - OCQ4 - OCCH - RTWR
ALT. CLIENT:Classic
PRIZE: SMPF
Race starts: Oct 02nd 13:00 Registration will open soon
GO TO RACE
Koshiki PYOC Sprint 2016
The seas off Nagasaki have quite a smattering of islands or shima's, and hence are proving to be a popular arena for PYOC SOL Sprints. The Koshiki group is a case in point, and thus we return there within a year of our last visit to this time joust in SOTO 30s.
Race #962
INFOby brainaid.de
SOTO 30 Particulars
WX Updates:
0430 / 1030 / 1630 / 2230
RANKING:
SPRCH-SUPSOL-SRQ3-SYC
ALT CLIENT: Classic
Race starts: Sep 24th 23:00 Registration Open!
GO TO RACE
Carib Rum Run 2016
Rum is a pirate's drink. September 19 is International Talk Like a Pirate Day. Combine the two with Open 60s and what do you have? Why, 'tis Sailonline's annual Pirate PRIZE race - 1759nm through the rum islands of the Caribbean, collecting rum to bring to the rum-parched beaches of Mexico. Race in disguise by becoming an SYC Member and changing your boat name for this race only!
Race #969
INFO from brainaid.de
Open 60 Particulars
WX Updates:
0430 / 1030 / 1630 / 2230
Ranking: SYC
ALT. CLIENT:Classic
Race starts: Sep 19th 17:00 Registration Open!
GO TO RACE
SYC Ranking
Series
Mobile Client
SYC members have the benefit of access to our mobile/lightweight web client!