Online Sailracing!
Sailonline.org is owned and operated by Sailonline NavSim AB, a not for profit, community-owned company.
Sailonline's mission is to offer a superior internet-based sailing and navigation simulation to the global sailing community, whilst ensuring a future of growth and continuous enhancement to benefit its users through financial viability and long term vision.
Sailonline is free for everyone to play and is supported by SYC Memberships.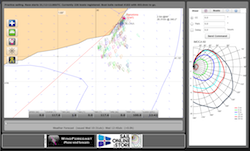 Create your account
News from the blog
Welcome!
Now login with our guest account to view currently running races: Username: guest - Password: guest
PLEASE ONLY REGISTER YOUR OWN USERNAME AND PASSWORD IF YOU INTEND TO RACE.
All times on Sailonline are in UTC
Please note that the Q3 calendar has been amended slightly. The Sailonline Yacht Club Championship now applies to the Vineyard race and NOT the Super Mac Race.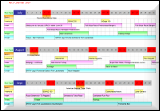 Click to see the Q3 Race Calendar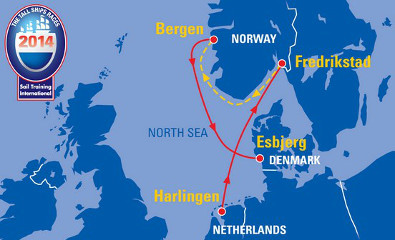 After exploring the fjords and ports of SW Norway, the full fleet of tall ships are now beginning to gather in Bergen for a splendid in-port festival before racing on Monday, 28 July at 1000hrs CET to Esbjerg in Denmark for yet more partying! The combination of youthful exhuberance with these splendid old vessels can serve as a reminder to all of us how well the sea and sailing can bring people of all ages and all cultures together.
For SOLers, however, this is only the third of four events as at the end of August we will be hosting the virtual Falmouth Royal Greenwich Tall Ships Regatta
Remember to keep an eye on the real fleet via its official race tracker: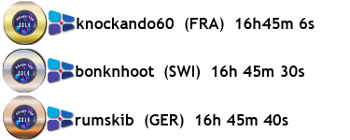 click on results image to see larger
FELICITATIONS knockando60!!! CONGRATULATIONS bonknhoot!! HERZLICHEN GLUCKWÜNSCH rumskib!
Race Leaderboard
It is hard to believe that it is already 2 years since AGage died so suddenly as even now, just sometimes in race chat, it seems as if he is around. That we have our present GUI is due to him but read this thread and this one and you will have a sense of just how much individual help he gave to all who asked.
Racing off AGage's home port of Adelaide is always interesting, but yet again we all got "value for money" out of our race due to light winds. Our podium duked it out with a host of top racers and are to be congratulated for managing to grab the top spots against stiff competition. BRAVO!!
Here are reports from two of our top finishers: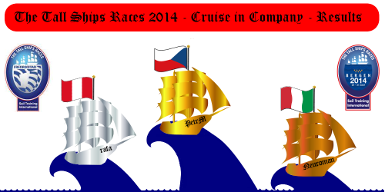 click on results image to see larger
GRATULUJEME PetrM!!! FELICIDADES rafa!! CONGRATULAZIONI Neuroman!
Race Leaderboard
The Cruise in Company is a time for crews of the real Tall Ships to enjoy a gentle saunter to their next host port - exchanging crew members and participating in inter-ship competitions. For SOLers there is no respite as we race on, but this time we have Clippers to sail. The stark performance contrast between Clippers and our Full Riggers demonstrates more than any book can, the huge benefit they brought to the transport of goods around the globe. As a consequence our CiC race saw some tough battles at the front of the fleet. Our podium are to be congratulated on an excellent result!
Here are two highly readable reports from the podium:


Races
Next Race: 00d 00h 00m
---
Current Races:
The Tall Ships Races 2014 - Race 2 - Bergen to Esbjerg
Welcome to the third and final event of this year's European Tall Ships Races - another race in our Full Riggers of 341 nm from Bergen in Norway to Esbjerg in Denmark NOTE:Starts and Finishes in tall ships racing are offshore to avoid conflict with shipping and shipping lanes.
Race #708
NOR from brainaid.de
Full Rigger POLAR
WX Updates: 0430 / 1030 / 1630 / 2230
RANKING: TALLS-SYC
ALT. CLIENT: Classic
RACING
Race starts: Jul 28th 08:00 Registration Open!
GO TO RACE
Iceberg Dodge TIMED Race 2014
Climate change may have opened up some of the Arctic Ocean but these fjords are filled with as much ice as ever. Finding open water may not be required in our virtual world, but expect storms with deep blue calm inbetween. This is a TIMED race. We sail in our Linjett 33s on a course designed by NZL_Scotsman.
RE-REGISTER HERE to race again after finishing a run
Race #715
NORfrom brainaid.de
Linjett 40 POLAR
WX Updates: 0430 / 1030 / 1630 / 2230.
RANKING: TRCH-SYC
ALT. CLIENT: Classic
REGISTRATION CLOSE: Tuesday, 29 July at 1000utc
RACE CLOSE:Tuesday, 29 July at 2200utc
RACING
Race starts: Jul 23rd 10:00 Registration Closed
GO TO RACE
Sailonline RTW 2014 - Leg 5 - Punta del Este to Fort Lauderdale
Welcome to the fifth leg of Sailonline's race in the footsteps of Steinlager's Whitbread RTW Race of 1989/1990 - this Leg is from Punta del Este, Uruguay to Fort Lauderdale, USA - 5,300 mile, crossing the equator!
Race #716
NOR from brainaid.de
Steinlager 2 POLAR
WX Updates: 0430 / 1030 / 1630 / 2230
RANKING: SYC-OCCH-SRTW
ALT. CLIENT: Classic
RACING
Race starts: Jul 08th 09:00 Registration Open!
GO TO RACE
SYC Ranking
Series
Mobile Client
SYC members have the benefit of access to our mobile/lightweight web client!