Online Sailracing!
Sailonline.org is owned and operated by Sailonline NavSim AB, a not for profit, community-owned company.
Sailonline's mission is to offer a superior internet-based sailing and navigation simulation to the global sailing community, whilst ensuring a future of growth and continuous enhancement to benefit its users through financial viability and long term vision.
All Sailonline boats and their properties are purely virtual and do not necessarily reflect real world data.
Sailonline is free for everyone to play and is supported by SYC Memberships.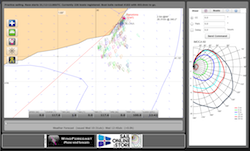 Create your account
News from the blog
Welcome!
Now login with our guest account to view currently running races: Username: guest - Password: guest
PLEASE ONLY REGISTER YOUR OWN USERNAME AND PASSWORD IF YOU INTEND TO RACE.
All times on Sailonline are in UTC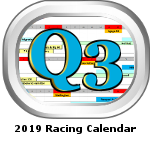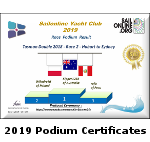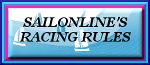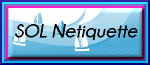 GDPR - General Data Protection Regulations
- Sailonline wishes to reassure all SOLers that it is aware of the regulation changes in relation to the protection of personal data. Sailonline cares about your privacy and will continue to let you control the personal information you provide.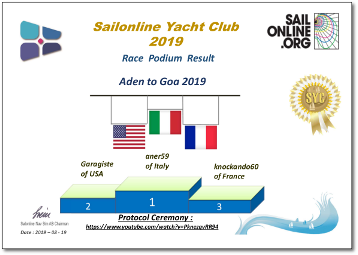 click on results image to see larger
CONGRATULAZIONI aner59!!!
CONGRATULATIONS Garagiste!! FELICITATIONS knockando60
Race Leaderboard
Commentary
Another new-to-Sailonline ocean race, this time replicating (in reverse) one of the historical sailing routes for ships running the Spice Trade routes from Goa, India, to Aden, Yemen. The first ocean-going vessels that developed this trade were thought to be outriggers and catamarans constructed by the peoples from "Austronesia" (the islands of south east Asia), bringing spices not only to the Indian sub-continent but also on to the Middle East where the products were then transferred to camels, aka ships of the desert. Do read the Wiki article – it is utterly fascinating and perhaps gives Sailonline a chance to develop more races retracing the routes of the traditional trade routes.
Our Sunfast 3600s were a fun choice for such a race – first used by Sailonline to match with SOLer Roddo in the Sundance Marine Melbourne Osaka Cup 2018 Double Handed Yacht Race where they proved themselves to be a stout ocean-going option. With a fleet flying the flags of 37 nations, this was one of the most globally-participated of our races for some time, and at a time when climate change is altering traditional winds and currents, we all found ourselves surprised by a fairly straightforward race once into the Arabian Sea. Traditionally, the winds have been better W-E but in 2019 after some initial swirl after the Aden departure and until we were clear of of the influence of the Horn of Africa, it was a pretty clean run to the finish for everyone!
Our podium three are to be congratulated for their success – with seconds between 1st and 2nd and a few more between 2nd and 3rd, they found themselves minutes ahead of their nearest competition. Nicely done, guys!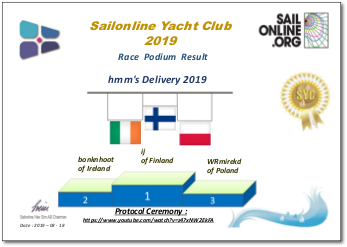 click on results image to see larger
ONNITTELUT ij!!!
MAITH AN FEAR bonknhoot!! GRATULACJE WRmirekd!
Race Leaderboard
Reports

Commentary

Summer in the Baltic and the days are long and pleasant and in SOL-land many virtual sailors are out on the water in-real-life. But there is Race 8 of the SOL championships - hmm's Delivery - to contend for and the shifting winds of the virtual Ostsee manage to tempt 118 SOLers to go online and have a look, with 99 ultimately deciding to start.
As can be appreciated from our winner ij's excellent report, the racing was exceptionally close, and, despite the quite confined waters of the Baltic Sea and the Gulf of Finland, wind strategy was the key to success. So, three cheers for ij, who masterfully showed all how it is done to be first ashore in Helsinki, appropriately his home port!!!

click on results image to see larger
GRATULACJE Quark!!!
CONGRATULATIONS calmxy!! GEFELICITEERD WINDEGG!
Race Leaderboard
Reports

Commentary

Summer in Sweden and the days are long and pleasant and in SOL-land many virtual sailors are out on the water in-real-life. Nevertheless a balmy light moderate breeze out of the south down the length of Lake Vattern was able to attract nearly a hundred SOLers onto the lake's virtual waters - of which 73 finished, many in nearly the same elapsed time in a hard-fought tactical downwind-upwind battle around Visingso Island.
As for our previous sprint of last month down-under on the St Vincent Gulf, the race ended in another photo-finish for first place, this time between calmxy and Quark, the server now awarding the win to Quark, again by milliseconds. For calmxy it was a further step-up the podium and an outright win cannot be far away; read his very thorough report to appreciate why. For Quark, it was a relatively rare, perhaps first, appearance, and to be awarded with the win is to say the least amazing. So, very very well done, Quark!!!

Races
Next Race: 00d 00h 00m
---
Current Races:
Sail Around Turkey 2019
Welcome to one of Sailonline's iconic races, where our fleet races the length of the Turkish coastline. This is a 1,372nm race from Hopa (the easternmost point of the Turkish Black Sea coast) to Iskenderun (the easternmost point of Turkey's Mediterranean coast).
Race #1279
INFOfrom brainaid.de
Sailonline_Falkun Particulars
WX Updates:
0430 / 1030 / 1630 / 2230
Ranking: SYC
ALT. CLIENT:Classic
Race starts: Aug 20th 14:00 Registration Open!
GO TO RACE
hmm's Delivery 2019
When, back in 2014, SOLer hmm went to Kiel in Germany and bought himself a very fine First 36.7, it came complete with the challenge of how to get her home to Helsinki, Finland. With summer fast approaching and press-ganging progressing slowly, SOL decided to help out with moral support and in the end nearly 200 SOLers accompanied him and his crew on the 588nm trip. A big success! Today hmm still sails his yacht all summer long on his home waters of the Gulf of Finland. So, five years on, let's re-enact his passage and get over there to join him as fast as we can, in our very quick Ker 40s on this occasion.
Race #1271
INFO by brainaid.de
Ker 40 PARTICULARS
WX Updates:
0430 / 1030 / 1630 / 2230
Ranking:
SYCCH – SYQ3 – SUPSOL – SYC
ALT. CLIENT:Classic
RACE CLOSE: Sunday,
August 25 at 2300 UTC.
Race starts: Aug 15th 14:00 Registration Open!
GO TO RACE
Aden to Goa 2019
Europeans are mainly familiar with the history of how spices arrived in that continent from far away places, but the trade in spices from Goa to Aden predates the modern era as is detailed here. Sailonline is reversing this route and making it an eastbound yacht race of about 1700nm across the Arabian Sea for our 21st century Sunfast yachts! Fair winds and may the aroma of spices bring you safely to your destination!
PRIZE: SMPF
Race #1255
INFOfrom brainaid.de
Sunfast 3600 Particulars
WX Updates:
0430 / 1030 / 1630 / 2230
RANKING:
OCQ3-OCCH-SUPSOL-SYC
ALT. CLIENT: Classic
Race starts: Aug 12th 16:00 Registration Open!
GO TO RACE
SYC Ranking
Series
Mobile Client
SYC members have the benefit of access to our mobile/lightweight web client!