Online Sailracing!
Sailonline.org is owned and operated by Sailonline NavSim AB, a not for profit, community-owned company.
Sailonline's mission is to offer a superior internet-based sailing and navigation simulation to the global sailing community, whilst ensuring a future of growth and continuous enhancement to benefit its users through financial viability and long term vision.
Sailonline is free for everyone to play and is supported by SYC Memberships.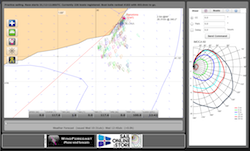 Create your account
News from the blog
Welcome!
Now login with our guest account to view currently running races: Username: guest - Password: guest
PLEASE ONLY REGISTER YOUR OWN USERNAME AND PASSWORD IF YOU INTEND TO RACE.
All times on Sailonline are in UTC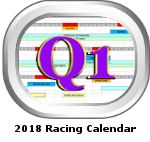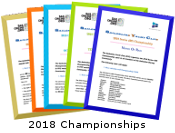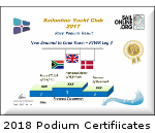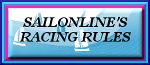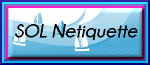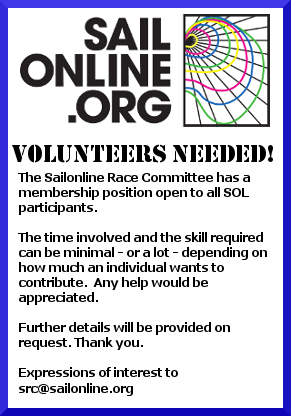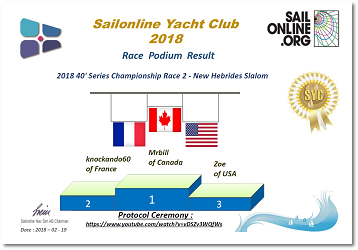 click on results image to see larger

Race Leaderboard
Congratulations Mrbill !!!
Félicitations knockando60!! Congratulations Zoe!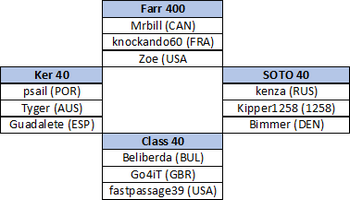 Commentary
When Sailonline's New Hebrides Slalom course was first raced in 2013 the name caused a little confusion as many racers thought to find themselves off the W coast of Scotland, but instead this race is set among the islands of the modern republic of Vanuatu in Melanesia. It is rare for the average yachtie to have a chance to get up close and personal with a Pacific island group, but the world is always at your fingertips with Sailonline!
For a second time this race was incorporated into the 40ft Championship series and so boat choice, from among those on offer in this year's series, was always going to make a big difference. From the off, the Farr 400 showed off its performance with its first finisher arriving 15 hours ahead of the first boat in the next group, the Ker 40. The first SOTO 40 finished 27hrs behind #1 and the first Class 40 was 35hrs behind #1, but since the Farr can only be used three times during 2018, rest easy – the results will even out along the way.
The Top 10 boats (all Farr 400s) manged to finish this race within 1 hour 45 minutes of each other, and the three podium finishers crossed the line within 21 minutes. The competition gets harder! Well done all!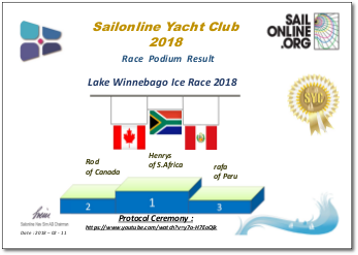 click on results image to see larger
CONGRATULATIONS Henrys!!!
CONGRATULATIONS Rod!!
FELICIDADES rafa!
Race Leaderboard
Reports
Commentary
Smooth ice and six knots of breeze across the lake and our DNs - and their weather skates - were flying. With just a brief bit of windward work from High Cliff to Neenah each lap, timing your turns at the pylons without knocking them was key. At 35 knots, one server jump out and you're 50 metres too late (or too early!), and three skaters - from three different continents! - got those pirouettes just that bit more right than the rest of the fleet.
So well done, podium, but especially Henrys, who of our triumphant three quite definitely hails from a part of the world where the lakes never freeze over!!

Races
Next Race: 00d 00h 00m
---
Current Races:
Stockholm to St Petersburg 2018
Welcome to Stockholm - are you ready to race to St Petersburg? Our 431nm course from Sweden to Russia includes a couple of slight detours past Saaremaa and Hoglandet but if you keep a good lookout and avoid stealthy submarines, you should soon be docking your J130s at the home of the world renowned Hermitage Museum!
Race #1114 INFO by brainaid.de J130 Particulars WX UPDATES:
0430 / 1030 / 1630 / 2230 RANKING: SYCALT. CLIENT:Classic
Race starts: Feb 27th 11:00 Registration Open!
GO TO RACE
Perth-Fremantle ISAF Sprint 2018
To celebrate the running of the 2011 ISAF World Championships in Perth, Australia, SOL organized an overnight offshore race and a Sprint: 65nm in a J-80 sportsboat along the Perth/Freemantle shoreline. We have raced the course several times since then. This year, to hurry things up, we're going to do it in an Open 60. Proper sprinting!
Race #1118
INFO at brainaid.de
Open 60 Particulars
WX Updates:
0430 / 1030 / 1630 / 2230
Ranking:
SPRCH - SUPSOL – SRQ1 - SYC
ALT. CLIENT:Classic
Race starts: Feb 24th 03:00 Registration Open!
GO TO RACE
SWR 17/18 Leg 6 - Hong Kong to Auckland
While others have spent the two-week stay in Hong Kong sailing up and down the Zhujiang River and around Hong Kong Island, we have been able to completely relax and spend the days preparing for Leg 6 from Hong Kong to Auckland.
We will (almost) sail the exactly same way back to where we came from and that means another meeting with the Doldrums, which hopefully this time will be kinder to us. But if that does not happen... no one said this SWR 17/18 would be easy!
Race #1113
INFOfrom brainaid.de
The Chart is NOT available for this race !
OD65v3 Particulars
WX Updates:
0430 / 1030 / 1630 / 2230
Ranking:
OCCH-OCQ1-SUPSOL-SWR-SYC
ALT. CLIENT:Classic
Race starts: Feb 07th 05:00 Registration Open!
GO TO RACE
SYC Ranking
Series
Mobile Client
SYC members have the benefit of access to our mobile/lightweight web client!