Online Sailracing!
Sailonline.org is owned and operated by Sailonline NavSim AB, a not for profit, community-owned company.
Sailonline's mission is to offer a superior internet-based sailing and navigation simulation to the global sailing community, whilst ensuring a future of growth and continuous enhancement to benefit its users through financial viability and long term vision.
Sailonline is free for everyone to play and is supported by SYC Memberships.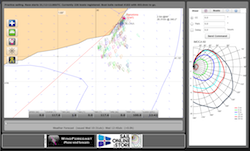 Create your account
News from the blog
Welcome!
Now login with our guest account to view currently running races: Username: guest - Password: guest
PLEASE ONLY REGISTER YOUR OWN USERNAME AND PASSWORD IF YOU INTEND TO RACE.
All times on Sailonline are in UTC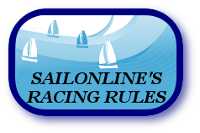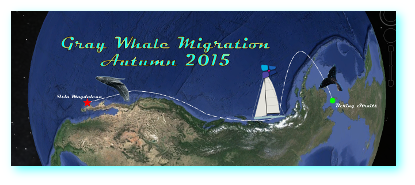 click on image to see larger
Trace the route of the gray whale's autumn migration from the Bering Sea to Mexico with Sailonline in a classic 90ft Monohull! The race starts on 6 October at 2000utc.
In 2010 a race was created for Sailonline to celebrate the extraordinary migration route of the Gray Whale. In 2010 and 2011 we raced from Mexico up to the Bering Sea in late Spring (the mother and calf route), in 2013, 2014 and again this year we are following the autumn trail down from the icy north to the warm and shallow breeding grounds in the lagoons off Baja California.
At a time when the health of Earth's oceans and their marine life are under threat as never before, please enjoy this race, share knowledge and information about our oceans and what you can do to preserve and restore them, and… don't forget to find out about the remarkable lifestyle and habits of the magnificent gray whale.
Useful Info.



click for screensaver size images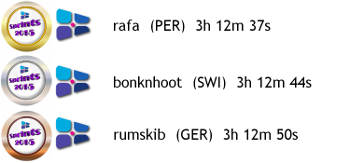 click on results image to see larger
FELICIDADES rafa!!! GEFELICITEERD bonknhoot!! HERZLICHEN GLUCKWüNSCH rumskib!
Race Leaderboard
There are two types of Sprint course these days and the Tomidake was a Round The Island(s) one – an almost classic figure of 8 course, with relatively steady winds, it had the feel of a follow-the-leader from the start. If you thought that, then you were wrong. With only a few racers, the opportunity was there to do very well indeed and those who took our podium spots, as well as those finishing just moments behind them, are to be congratulated for their precision-racing. Nice work well executed!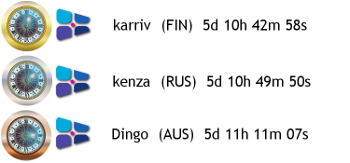 click on results image to see larger
ONNEKSI OLKOON karriv!!! Поздравляю kenza!! GOOD ONYA Dingo!
Race Leaderboard
This was the third TIMED race of Sailonline's 2015 Q3 Racing Calendar and it had the potential to be one of the most memorable races of the entire series as instead of a short race that could be resailed many times, the course was the legendary TransAt from Newport RI to Plymouth, England. There were several opportunities for good times and while the early group grabbed the top 10 places for a while, those who had bided their time for optimal conditions managed to oust them from the top spots. Racing a GB90 on such a course was fun, though, as it is probably a rare event in reality for a luxury yacht to race the Atlantic! Congratulations to our final podium three for excellent example-setting performances. Bravo guys!
Reports and Analyses

Races
Next Race: 00d 00h 00m
---
Current Races:
Hormuz TIMED Race 2015
The Strait of Hormuz in reality is busy, with shipping and military vessels. For Sailonline however races here with impunity, nothing is off limits! This is a TIMED race designed by NZL_Scotsman
RE-REGISTER HERE to race again after finishing a run
Race #874
NOR from brainaid.de
GB90 INFO
WX Updates: 0430 / 1030 / 1630 / 2230
Ranking: TRCH-SUPSOL-TRQ4-SYC
ALT. CLIENT:Classic
RACE CLOSE:Sunday, 18 October at 2300utc
Race starts: Oct 09th 12:00 Registration will open soon
GO TO RACE
Gray Whale Migration - Autumn 2015
This autumn Sailonline is racing the iconic 90ft Monohull to replicate the 4000nm epic journey made by the gray whale every year, from the waters of the Bering Sea to its breeding grounds off the Mexican coastline. Can you match the skill of these great navigators?
Race #869
NOR from brainaid.de
90ft Monohull INFO
WX Updates: 0430 / 1030 / 1630 / 2230
Ranking: OCQ4 - SYC
ALT. CLIENT:Classic
Race starts: Oct 06th 20:00 Registration Open!
GO TO RACE
BA-Rio 2015
Bemvindo/Bienvenidos to SOLer zero's Class 40 BA_Rio Race 2015. This is the replica of a classic triennial race of 1,118nm between Buenos Aires, Argentina, and Rio de Janeiro, Brazil, first run in 1947.
Race #868
NOR from brainaid.de
Class 40POLAR
WX Updates: 0430 / 1030 / 1630 / 2230
Ranking: SYC
ALT. CLIENT: Classic
Race starts: Oct 03rd 18:00 Registration Open!
GO TO RACE
SYC Ranking
Series
Mobile Client
SYC members have the benefit of access to our mobile/lightweight web client!