Online Sailracing!
Sailonline.org is owned and operated by Sailonline NavSim AB, a not for profit, community-owned company.
Sailonline's mission is to offer a superior internet-based sailing and navigation simulation to the global sailing community, whilst ensuring a future of growth and continuous enhancement to benefit its users through financial viability and long term vision.
Sailonline is free for everyone to play and is supported by SYC Memberships.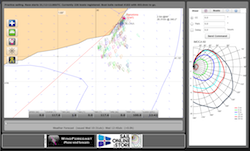 Create your account
News from the blog
Welcome!
Now login with our guest account to view currently running races: Username: guest - Password: guest
PLEASE ONLY REGISTER YOUR OWN USERNAME AND PASSWORD IF YOU INTEND TO RACE.
All times on Sailonline are in UTC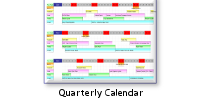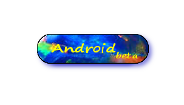 Welcome to the 2014 PIC Insurance Brokers Coastal Classic Yacht Race.
It has been thirty-three years since a member of the Auckland Multihull Sailing Association had the idea of racing from the Devonport/Orakei area of Auckland's harbour up the east coast of New Zealand's North Island, to the harbour of Russell, in the tradition of the speedboats of the 1920s. Since then the race from Auckland to Russell has become known the world over as the Coastal Classic. Originally an all-comers event, it is now raced in classes with a wide range of prizes on offer - for division winners, for seamanship and even for the littlest boat finishing. The real race is time limited this year to 1400hrs local time (in New Zealand) on 25 October 2014.
Sailonline is delighted to again host the virtual version of this New Zealand classic race – this year we will be racing Dufour 34s.
Pre-Race Info
Predictwind Tracker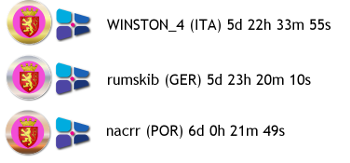 click on results image to see larger
CONGRATULAZIONI WINSTON_4!!! HERZLICHEN GLUCKWÜNSCH rumskib!! PARABÈNS nacrr!
Race Leaderboard
The soi disant Valletta Sprint is a medium sized race in the Mediterranean and its sprint nature can only be assured if a "sprinty" boat is chosen. This year our race was made challenging not only by the selection of the non-sprinty Swan 36 from the well-stocked Sailonline Boathouse but also by the proverbial shifty and fickle winds findable in this part of the world. The beauty of SOL is that we do race all types of vessels in all conditions and while realism might dictate the need to race boats that are appropriate, if we are not racing in competition with a real fleet, why not ring the changes and try something different? Our podium, of course, are from among those who, like medal-winning sportspeople everywhere, deal with the circumstances presented to them and succeed anyway! Well done guys.
Reports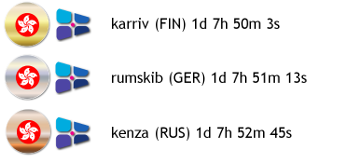 click on results image to see larger
ONNEKSI OLKOON karriv!!! HERZLICHEN GLUCKWÜNSCH rumskib!! ПОЗДРАВЛЯЕМ kenza!
Race Leaderboard
This year's race from Hong Kong to Hainan saw a new record for Sailonline as this was our first running of the course organised by Royal Hong Kong Yacht Club – and also saw a splendid record from TP52 yacht Beau Geste who shattered the previous record by nearly 3hrs with an astounding finishing time of 25h 54m 33s. The racing conditions were excellent with steady winds all the way for the "slide" down to Hainan which meant that the Sailonline fleet also had a straightforward time (those whose DC's weren't misjudged of course!) and so our podium are to be especially congratulated for pulling victory from the jaws of their strong competitors. Bravo guys!
Reports and Comments
kenza: "Beau Geste was faster than the mathematical model of TP52 :-) Despite the seeming simplicity of this race, price of a mistake was very high. To get on the podium, I had to to use various software: qtVlm, NMEAproxy (from brainaid) and my own ideas."

Races
Next Race: 00d 00h 00m
---
Current Races:
Masirah Circuit
October's first sprint race sees us complete a 80nm lap Masirah Island off the coast of Oman in First 47.7s. .
Race #759
NOR from brainaid.de
First 47/7 INFO
WX Updates: 0430 / 1030 / 1630 / 2230
Ranking: SPRCH-SYC
ALT. CLIENT:Classic
Race starts: Oct 25th 23:00 Registration will open soon
GO TO RACE
PIC Coastal Classic Yacht Race 2014
Welcome again to New Zealand and to this year's classic coast race from Auckland to Russell. This 115nm race up the east coast of North Island is an icon of New Zealand yachting and usually offers interesting wx conditions while welcome bacon butties and rum await all yachties and mermaids at the finish
Race #760
NORfrom brainaid.de
Dufour 34 INFO
WX Updates: 0430 / 1030 / 1630 / 2230
Ranking: SYC
ALT. CLIENT:Classic
STATUS: PRACTICE
Race starts: Oct 23rd 20:00 Registration Open!
GO TO RACE
North West Passage Choices
Each year, more and more sailors are trying to sail the Northwest Passage. See this link for 2014 so let's see which SOLer picks the best route in their Finngulf 43.
Race #740
NORfrom brainaid.de
Finngulf 43 INFO
WX Updates: 0430 / 1030 / 1630 / 2230
Ranking: SYC
ALT. CLIENT:Classic
STATUS: RACING
Race starts: Oct 19th 22:00 Registration Open!
GO TO RACE
SWR2014-2015 Leg 1 - Alicante to Cape Town
Welcome to the first of nine legs of the 2014-2015 Sailonline World Race in a new 65 foot ocean racer! We sail from Alicante to Capetown, a journey of over 5000nm, crossing the equator.
Race #756
NOR from brainaid.de
OD65 POLAR
WX Updates: 0430 / 1030 / 1630 / 2230
Ranking: SWR1415-OCCH-SYC
SOL Classic Client
STATUS: RACING
Race starts: Oct 11th 12:00 Registration Open!
GO TO RACE
SYC Ranking
Series
Mobile Client
SYC members have the benefit of access to our mobile/lightweight web client!