Online Sailracing!
Sailonline.org is owned and operated by Sailonline NavSim AB, a not for profit, community-owned company.
Sailonline's mission is to offer a superior internet-based sailing and navigation simulation to the global sailing community, whilst ensuring a future of growth and continuous enhancement to benefit its users through financial viability and long term vision.
Sailonline is free for everyone to play and is supported by SYC Memberships.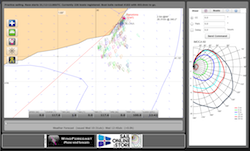 Create your account
News from the blog
Welcome!
Now login with our guest account to view currently running races: Username: guest - Password: guest
PLEASE ONLY REGISTER YOUR OWN USERNAME AND PASSWORD IF YOU INTEND TO RACE.
All times on Sailonline are in UTC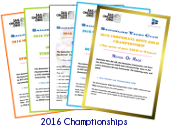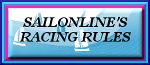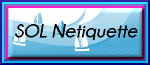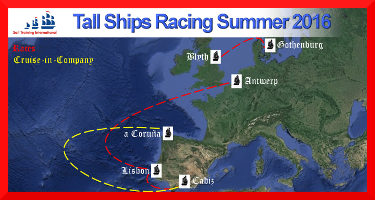 For the sixth year, Sailonline is delighted to be continuing its relationship as the virtual partner of Sail Training International for its summer season of tall ships racing around Europe, where Sailonline's virtual races will mirror the schedules and courses of the real events as closely as possible.
This year will see a total of four events, the three Tall Ships Races – a race from Antwerp in Belgium to Lisbon the capital of Portugual, a race from Lisbon on to Cadiz in Spain and a Cruise in Company from Cadiz to A Coruña also in Spain – and then, at the end of August, the North Sea Regatta – a race from Blyth on the UK's Northumberland coast, to Gothenburg in southern Sweden.
Sailonline's virtual sailing experience runs hand in hand with Sail Training International's mission - the development and education of young people through the sail training experience, regardless of nationality, culture, religion, gender or social background. Sail Training International and Sailonline both count heavily on volunteer support with financial gain excluded from the equation.
Navigating a tall ship is a remarkably challenging affair, especially if you are more familiar with modern yachts, and gives a real insight into the true nature of ocean exploration in days gone by, so why not start learning the basics today so you will be ready for your Tall Ships experience!
There are four classes of Tall Ship in the real races, ranging from the biggest Class A Square Rigged ships of more than 40m in length, down to training yachts of 9.14m. Sailonline has developed performance polars based on published data for several tall ships, and races to compete against Class A ships.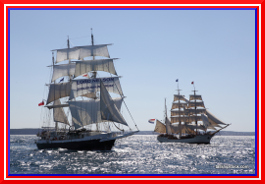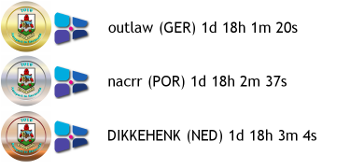 click on results image to see larger
HERZLICHEN GLÜCKWUNSCH outlaw!!! PARABÉNS nacrr!! GEFELICITEERD DIKKEHENK!
Race Leaderboard
This is the third time that Sailonline has raced the course from Newport to Bermuda – one of the iconic ocean races, first raced in reality in 1906, it has a fascinating
history. This year one SOLer, BER_Baggus, was crew on
Metolius
so following along on the excellent tracker had extra meaning. As the groups started their race from Newport, our local photographer SOLer JLinc captured some stunning images viewable
here.
The conditions this year were relatively steady but a front passing through towards the finish caught out several so our podium need to take full credit for managing their boats to the finish line ahead of the rest of us!
Reports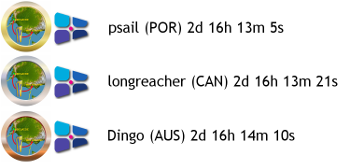 click on results image to see larger
PARABÉNS psail!!! CONGRATULATIONS longreacher!! GOOD ONYA Dingo!
Race Leaderboard
The A3 - Agage's Around Australia Series was first designed in 2012 following the sudden death of
Aaron Gage and our departure from Adelaide back then was set against a background of great sadness. Three years on and SOLers continue to remember Aaron, almost daily, and we begin our re-running of this epic series (this time with two discards!) sharing fond memories and smiling at what a contribution Aaron made. He would be stoked!
The waters between Adelaide and Melbourne, influenced by the Southern Ocean, can be very tricky indeed, but this time our fleet was steadily blown westwards making the competition for the top spots all the more keen! Please congratulate our podium for their success and read their reports. Good onya!
Reports



Races
Next Race: 00d 00h 00m
---
Current Races:
Traverse City Traverse 2016
Welcome to Michigan and a tricky lake race in the waters off Traverse City. Designed by SOLer A2 this race features the picturesque Bays, Harbours, Islands & Peninsulas of the Upper Lake Michigan region encompassing both Michigan & Wisconsin.
Race #946
INFO by brainaid.de
Super Maxi 100 Boat Info
WX Updates: 0430 / 1030 / 1630 / 2230
Ranking: SYC
ALT. CLIENT:Classic
Race starts: Jun 27th 17:00 Registration Open!
GO TO RACE
Tiree to Coll PYOC Sprint 2016
According to islands ferry operator, Caledonia McBrayne, Tiree is the "Hawaii of the North". A likely story, but with the midge forecast up to Level 5 on the mainland, what odds; let us believe and get offshore to enjoy some surf and sun sprinting 28nm from its western shores to the eastern end of adjacent Coll. Mind the breakers and the guillemots on the rocks!
Race #943
INFO by brainaid.de
Mini 6.5 Boat Info
WX Updates: 0430 / 1030 / 1630 / 2230
Ranking: SRQ2 - SPRCH - SUPSOL – SYC
ALT. CLIENT:Classic
Race starts: Jun 25th 08:00 Registration Open!
GO TO RACE
SYC Ranking
Series
Mobile Client
SYC members have the benefit of access to our mobile/lightweight web client!