Online Sailracing!
Sailonline.org is owned and operated by Sailonline NavSim AB, a not for profit, community-owned company.
Sailonline's mission is to offer a superior internet-based sailing and navigation simulation to the global sailing community, whilst ensuring a future of growth and continuous enhancement to benefit its users through financial viability and long term vision.
Sailonline is free for everyone to play and is supported by SYC Memberships.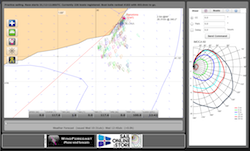 Create your account
News from the blog
Welcome!
Now login with our guest account to view currently running races: Username: guest - Password: guest
PLEASE ONLY REGISTER YOUR OWN USERNAME AND PASSWORD IF YOU INTEND TO RACE.
All times on Sailonline are in UTC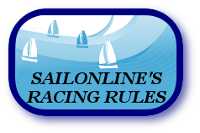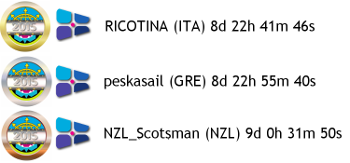 click on results image to see larger
CONGRATULAZIONI RICOTINA!!! Συγχαρητήρια peskasail!! CONGRATULATIONS NZL_Scotsman!
Race Leaderboard
Long ocean races are what Sailonline was originally designed for and it is in navigating the world's oceans that its sophistication as a wind-navigation simulator really comes into its own. For anyone, in reality, wanting to learn or to hone their skills in the modern age of routers, as well as those preferring to sail SOTP ("seat of the pants", i.e., by instinctive reading of the winds) then it is with our ocean races that Sailonline can offer the most realistic experience. Whether it is with classic boats or modern yachts, one can truly feel one is sailing in the wakes of heroes. Sailonline, of course, has its own heroes – the podium-takers who, against the toughest of competition, make it to the top three finishing spots.
Welcome to Rio!! Please congratulate our podium three, and all top finishers, for their success – read the reports linked below to see how it was achieved!
Reports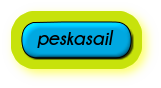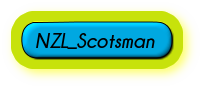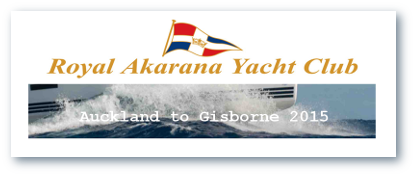 Sailonline is delighted to announce that it will again be buddying with Royal Akarana Yacht Club, one of Auckland's most prestigious yacht clubs, established in 1895 and known as the home of Blue Water Sailing in New Zealand. This time the partnerships is for the 2015 Auckland to Gisborne Yacht Race which starts at 2000UTC on 25 November (the morning of 26 November in Auckland).
This is a Category 2 race open to all Monohulls between 30 and 60 feet of waterline length – Sailonline is racing a Beneteau First 447 which, as its name suggests, is 44ft in length. There are 7 entries in the real race (there is a maximum of 11 permitted) and they are:
Anarchy Racing
Ran Tan II
Sun Fast 3600
Rikki
Lawless
Truxton
V5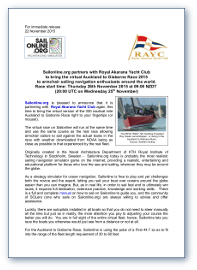 Press Release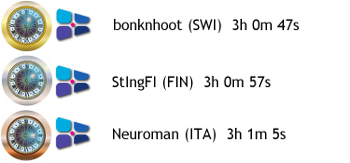 click on results image to see larger
GEFELICITEERD bonknhoot!!! ONNEKSI OLKOON StIngFI !! CONGRATULAZIONI Neuroman!
Race Leaderboard
TIMED Races are mostly loved – mostly when it is possible to be awake/alert for an optimal start, but also because one can race over and over again, the nature of the camaraderie built up during ad hoc match racing, loved because of the strong competition. Formerly only used for fun when impromptu races would be set up in areas of super-strong, TIMED races have become an integral part of Sailonline's repertoire of Championships. High focus and attention to detail, precision racing and selecting of a start time all contribute to an energetic and challenging race. The course this time was a favourite off the W coast of France, originally designed by SOLer Tarco, it takes us around his vacation island of Belle Ile. The race this time was hotly contended between a top group of racers, all starting within 30mins of each other on 13 November. Congratulations podium!!
Reports and Analyses


Races
Next Race: 00d 00h 00m
---
Current Races:
Southern Ocean Dash 2015
Blow off the cobwebs and leave civilisation behind as we have a blast in the roaring forties, furious fifties and screaming sixties of the Southern Ocean. We tour some of the remotest islands in the world as we race past in our fastest boat. The 6000nm race will be a true test of blue water navigation skills.
Race #878
NORfrom brainaid.de
60ft Trimaran INFO
WX Updates: 0430 / 1030 / 1630 / 2230
Ranking: OCCH - SUPSOL - OCQ4 - SYC
ALT. CLIENT:Classic
Race starts: Dec 01st 12:00 Registration Open!
GO TO RACE
Bazaruto PYOC Sprint 2015
This is the second PYOC Sprint of Q4 2015.
Race #886
Chart from brainaid.de
FG43 INFO
WX Updates: 0430 / 1030 / 1630 / 2230
Ranking: SPRCH - SUPSOL – SRQ4 - SYC
ALT. CLIENT:Classic
Race starts: Nov 28th 08:00 Registration Open!
GO TO RACE
Auckland to Gisborne 2015
RAYC welcomes SOLers back to Auckland and the 2015 race to Gisborne - 277nm down the E coast of New Zealand's N Island
Race #887
NOR from brainaid.de
First 44.7 INFO
WX Updates: 0430 / 1030 / 1630 / 2230
Ranking: SYC
ALT. CLIENT:Classic
RACE CLOSE: Monday, 30 November at 2000utc
Race starts: Nov 25th 20:00 Registration Closed
GO TO RACE
Cape Town to Rio
See how quickly you can steer your VO70 the 3273nm from Cape Town, South Africa, to Rio, Brazil!!
Race #877
NORfrom brainaid.de
VO70v4 INFO
WX Updates: 0430 / 1030 / 1630 / 2230
Ranking: OCCH - SUPSOL - OCQ4 - SYC
ALT. CLIENT:Classic
RACE CLOSE: Sunday, 29 November at 1100utc
Race starts: Nov 14th 11:00 Registration Closed
GO TO RACE
SYC Ranking
Series
Mobile Client
SYC members have the benefit of access to our mobile/lightweight web client!