Online Sailracing!
Sailonline.org is owned and operated by Sailonline NavSim AB, a not for profit, community-owned company.
Sailonline's mission is to offer a superior internet-based sailing and navigation simulation to the global sailing community, whilst ensuring a future of growth and continuous enhancement to benefit its users through financial viability and long term vision.
All Sailonline boats and their properties are purely virtual and do not necessarily reflect real world data.
Sailonline is free for everyone to play and is supported by SYC Memberships.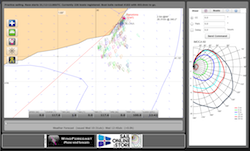 Create your account
News from the blog
Welcome!
Now login with our guest account to view currently running races: Username: guest - Password: guest
PLEASE ONLY REGISTER YOUR OWN USERNAME AND PASSWORD IF YOU INTEND TO RACE.
All times on Sailonline are in UTC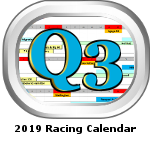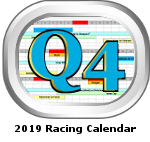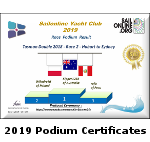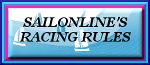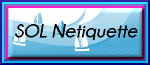 GDPR - General Data Protection Regulations
- Sailonline wishes to reassure all SOLers that it is aware of the regulation changes in relation to the protection of personal data. Sailonline cares about your privacy and will continue to let you control the personal information you provide.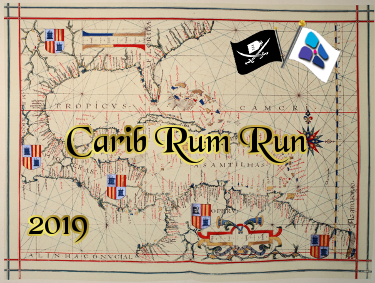 It is nearly time for our SYC Membership Drive aka Sailonline's annual Pirate frenzy – for the 9th year Sailonline takes inspiration from International Talk Like a Pirate Day (19 September) to change boatnames, start speaking pirate lingo and race around the islands of the Caribbean during hurricane season, visiting several world class rum distilleries and in pursuit of our Carib Rum Run PRIZEs. Some take racing as seriously as every but others find it more challenging to talk like a pirate! Sailonline's race this year starts on 17 September at 1600utc and will open shortly for pre-race practice.
The Carib Rum Run is always a PRIZE race and here are this year's prizes:
The race winner, wherever they are in the world, will receive a Nauticalia replica of Captain Cook's chart Magnifier, donated by RainbowChaser: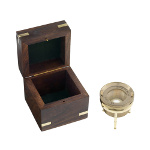 Each member of our winning podium will receive 12 months membership of SYC (or a 12 months extension of it, if they are already members!).
JOIN THE SYC AND RACE WITH A PIRATE NAME:
SYC Members only may request that their SOL boatname is changed to something piratical for this race! All info is here . Such a boatname change for this one race will not change your login credentials or affect your SYC rankings. You may join SYC at any time before race finish and have your name changed!
Useful Links:
Talk Like a Pirate.com
How to Talk Like a Pirate
Pirate Name Generator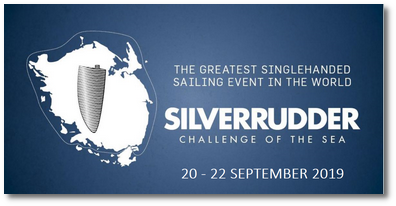 Sailonline is delighted to announce its fourth official buddy-up with Svendborg Amatør Sejlklub in Denmark for the challenging inshore race around the island of Funen, "Silverrudder - Challenge of the Sea".
The most likely sailing direction of the race will be announced at Skipper's Briefing starting at 15:00 UTC on 19th September. This direction will be published as soon as it's known in an In-Race message, for the race on 20 September.
Since inception in 2012 when a handful of boats participated, this single-handed race has become the world's largest single-handed event.
This year the list of entrants shows 428 boats registered for start. Sailonline will be racing a Seascape 18, the boat type that is most widely represented (16 in 2019), so we will have direct competition.
Sailonline's race will be opening Sunday 15 September at 08:00 UTC for pre-race practice and will start with the real Silverrudder fleet's Seascape 18's on Friday 20 September 2019 at 08:00 UTC.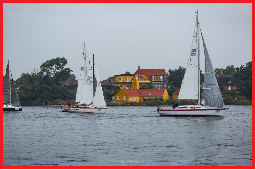 Videos and pictures from Silverrudder 2018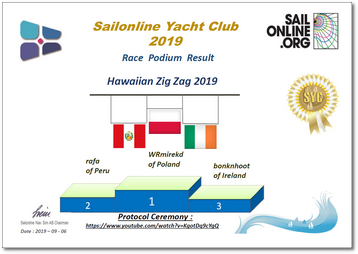 click on results image to see larger
GRATULACJE WRmirekd!!!
FELICIDADES rafa!! CONGRATULATIONS bonknhoot!
Race Leaderboard
Reports


Timelapse Video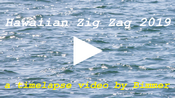 Commentary
The Hawaiian ZigZag race is always fun, introducing SOLers to the challenging waters around the Hawaiian islands and, if you take the time to check out the Google Earth Fleet overlay, you can see the amazing terrain of these volcanic islands. One natural phenomenon we don't encounter, of course, is the "vog" – Hawaii doesn't have fog in the traditional sense of the word, but a volcanic equivalent!
This was a good race and our podium and top finishers are to be congratulated for their success – read the reports linked above to see how it was achieved!


Races
Next Race: 00d 00h 00m
---
Current Races:
Return from Lindisfarne 2019
In the year 793, a band of Vikings crossed the North Sea to raid Britain. SOL recaptured this voyage in 2012 by sailing the 465nm from Goteborg to Lindisfarne in longships. Having tarried awhile, the raiders returned to Sweden to tell their friends about the good land, the (slightly) shorter winters and the comely Saxon maidens. Thus. it is fitting the SOL fleet this year also returns. It should be an easier passage home!
Race #1274
INFOby brainaid.de
Longship Drake PARTICULARS
WX Updates:
0430 / 1030 / 1630 / 2230
Ranking: SYC
ALT. CLIENT: Classic
Race starts: Sep 23rd 14:00 Registration Open!
GO TO RACE
Silverrudder 2019
Sailonline welcomes you to the fourth "buddy-up" with "Silverrudder - Challenge of the Sea" in the 2019 edition race around the Danish Island of Funen.
With shallow waters and a strong current this close inshore race is truly a challenge. One of three regattas around Funen each year, this race is the only one (and the biggest worldwide) for single handed racing. Will our Seascape 18 be a match for the real fleet's 16 Seascape 18's?
Time will tell!

It is imperative that you read AND understand these special Starting Conditions for Silverrudder 2019
Starting Conditions!!
Race #1283
INFO
from brainaid.de
Seascape 18
Particulars
WX Updates:
0430 / 1030 / 1630 / 2230
Ranking: SYC
ALT. CLIENT
Classic
Race starts:
Sep 20th 08:00
Registration Closed
GO TO RACE
Carib Rum Run 2019
Welcome to the Carribean and Sailonline's 2019 Pirate PRIZE race, run close to International Talk Like a Pirate Day on 19 September. This is a 1759nm slalom through the rum islands of the Caribbean, collecting barrels from the region's distilleries and carrying them to the rum-parched beaches of Cancun, Mexico. If ye scurvy swabs are up ter it, then ye be invited to attire yerselves in a piratical disguise by becoming an SYC Member and requesting to change your boat name for this race only!
Race #1284
INFO from brainaid.de
Orange Cat Particulars
WX Updates:
0430 / 1030 / 1630 / 2230
Ranking:
SYC
ALT. CLIENT:Classic
PRIZE: See Intro Blog
Race starts: Sep 17th 16:00 Registration Open!
GO TO RACE
Wellington to Lima 2019
Have you ever been to Lima in Peru?
Now you've got the chance in this brand-new ocean race with departure from Wellington in New Zealand.
5718 nautical miles awaits us, crossing the mid-Pacific Ocean in a VO70, to the capital of Peru. And when in Lima, don't forget to celebrate your finish with Ceviche, a plate of fresh seafood, accompanied by a bottle of Arequipena Beer.
PRIZE: SMPF
Race #1281
INFOfrom brainaid.de
VO70v4 Particulars
WX Updates:
0430 / 1030 / 1630 / 2230
Ranking: OCCH-OCQ3-SUPSOL-SYC
ALT. CLIENT:Classic
Race starts: Sep 09th 18:00 Registration Open!
GO TO RACE
SYC Ranking
Series
Mobile Client
SYC members have the benefit of access to our mobile/lightweight web client!