Online Sailracing!
Sailonline.org is owned and operated by Sailonline NavSim AB, a not for profit, community-owned company.
Sailonline's mission is to offer a superior internet-based sailing and navigation simulation to the global sailing community, whilst ensuring a future of growth and continuous enhancement to benefit its users through financial viability and long term vision.
Sailonline is free for everyone to play and is supported by SYC Memberships.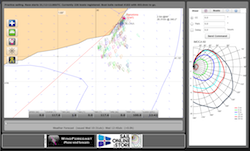 Create your account
News from the blog
Welcome!
Now login with our guest account to view currently running races: Username: guest - Password: guest
PLEASE ONLY REGISTER YOUR OWN USERNAME AND PASSWORD IF YOU INTEND TO RACE.
All times on Sailonline are in UTC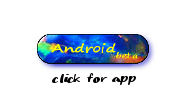 2015 Tall Ships Series Info.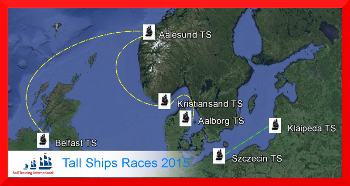 Welcome to Belfast and this year's Maritime Festival. It is from here on 6 July that Sailonline will start the first race of the three events that are the Tall Ships Races 2015. Run in association with Sail Training International, Sailonline is once again delighted to offer the unique experience of virtual tallships racing!
This race from Belfast to Aalesund, starting on Monday 6 July at 0900utc, is the second event in Sailonline's 2015 Tall Ships Series.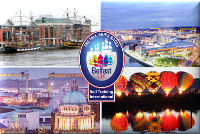 Festival Dates: 2-5 July 2015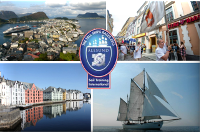 Festival Dates: 15-18 July 2015
.
Sailonline's Tall Ships Series 2015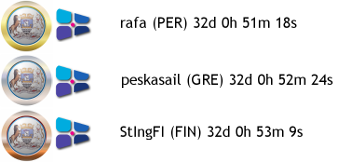 click on results image to see larger
FELICIDADES rafa!!! ΣΥΓΧΑΡΗΤΗΡΙΑ peskasail!! ONNEKSI OLKOON StIngFI!
Race Leaderboard
This is the second of Sailonline's annual races that bring us to Shetland and in the light of "simmer dim" it is in stark contrast to our Up Helly Aa festivities in January. The brilliant webcams streamed through the Shetland Tourism website bring us from wherever we are in the world right to the heart of Lerwick and its Harbour. The real fleet could be seen readying for departure and at race start and thus it was that the two fleets sailed reasonably alongside each other as this image reveals: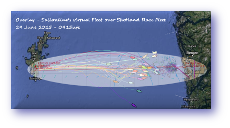 Our podium had a tough job to gain the three top spots as the moderately shifting winds opened up several possibilities for an optimal finish and the lead kept changing. A comparison of your track vs others is possible at hmm's Race Data Center and will help those of us who were not so successful to see where we may have made wrong choices! Congratulations to the top three on an excellent race!
Reports and Analyses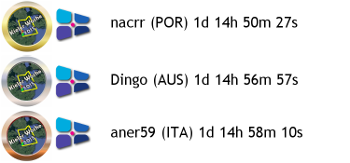 click on results image to see larger
PARABÈNS nacrr!!! GOOD ONYA Dingo!!! CONGRATULAZIONI aner59!
Race Leaderboard
Sailonline first raced this traditional Kieler Woche Silbernes Band course back in 2010, when our host was SOLer Tazumaki for this race in his backyard. Six years later, there is no lessening of virtuosity in those who race the waters off Kiel, N Germany. A few always find their way up the narrowest of channels to the far right of the course, while those racing for success try to pick the speediest route between the marks at Langeland and Lyo, before the run home to Kiel. This year saw some excellent performances and most notable are those of our podium – congratulatons guys!
Reports and Analyses



Races
Next Race: 00d 00h 00m
---
Current Races:
The Tall Ships Races 2015 - Race 1 - Belfast to Aalesund
Welcome to the second of the four events in Sailonline's 2015 Tall Ships Series. This is the first of this year's European Tall Ships Races - a race of 598nm from Belfast in Northern Ireland to Aalesund in Norway NOTE:Starts and Finishes in tall ships racing are offshore to avoid conflict with shipping and shipping lanes.
Race #840
Chart by brainaid.de
90m Barque POLAR
WX Updates: 0430 / 1030 / 1630 / 2230
RANKING: Tall Ships - SYC
ALT. CLIENT: Classic
Race starts: Jul 06th 09:00 Registration will open soon
GO TO RACE
Groote PYOC Sprint 2015
The 1st race of the Q3 Sprint race Championship is a 29nm PYOC race around the island of Groote Eylandt in the Gulf of Carpentaria, on Australia's northern coast
Race #847
Chart from brainaid.de
60 ft Trimaran INFO
WX Updates: 0430 / 1030 / 1630 / 2230
Ranking: SPRCH - SUPSOL – SRQ3 - SYC
ALT. CLIENT:Classic
Race starts: Jul 04th 23:00 Registration will open soon
GO TO RACE
Tristan TIMED Race 2015
We take a 68nm tour of this remote outpost in the South Atlantic. The gales may come and go but the sea is everlasting. This is the second running of the TIMED race designed by NZL_Scotsman
RE-REGISTER HERE to race again after finishing a run
Race #848
Chart by brainaid.de
TP52 INFO
WX Updates: 0430 / 1030 / 1630 / 2230
Ranking: TRCH-SUPSOL-TRQ3-SYC
ALT. CLIENT:Classic
RACE CLOSE: 12 July at 2300utc
Race starts: Jul 03rd 16:00 Registration will open soon
GO TO RACE
Cape Town to Hobart 2015
The winds of the Southern Oceans and riding the circumpolar current is one of the toughest challenges ever to face ocean racers. Thanks to the realism of our navsim, this 5,440nm race from Cape Town, South Africa, to Hobart, Tasmania, will be a real test of wind navigation skill. Are you up to the challenge?
Race #849
Chart from brainaid.de
IMOCA 60 INFO
WX Updates: 0430 / 1030 / 1630 / 2230
Ranking: OCCH-SUPSOL-OCQ3-SYC
ALT. CLIENT: Classic
Race starts: Jul 01st 10:00 Registration Open!
GO TO RACE
Shetland Race 2015 - Lerwick to Bergen
Welcome back to Lerwick, capital of the Shetland Isles - almost a home from home for Sailonline. This time your Elan 410s needs to be readied for this year's return leg of the Shetland Races from Lerwick to Bergen, 186nm away. Let's see if we can beat the real boats to Norway!
Race #838
Chart by brainaid.de
Elan 410 POLAR
WX Updates: 0430 / 1030 / 1630 / 2230
Ranking: SYC
ALT. CLIENT:Classic
RACE CLOSE: Friday, 3 July at 1000utc
Race starts: Jun 28th 10:00 Registration Closed
GO TO RACE
SYC Ranking
Series
Mobile Client
SYC members have the benefit of access to our mobile/lightweight web client!