Online Sailracing!
Sailonline.org is owned and operated by Sailonline NavSim AB, a not for profit, community-owned company.
Sailonline's mission is to offer a superior internet-based sailing and navigation simulation to the global sailing community, whilst ensuring a future of growth and continuous enhancement to benefit its users through financial viability and long term vision.
All Sailonline boats and their properties are purely virtual and do not necessarily reflect real world data.
Sailonline is free for everyone to play and is supported by SYC Memberships.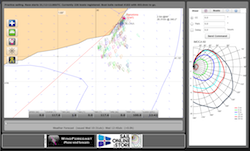 Create your account
News from the blog
Welcome!
Now login with our guest account to view currently running races: Username: guest - Password: guest
PLEASE ONLY REGISTER YOUR OWN USERNAME AND PASSWORD IF YOU INTEND TO RACE.
All times on Sailonline are in UTC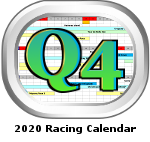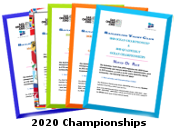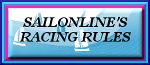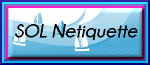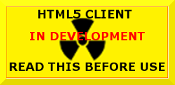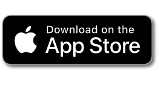 GDPR - General Data Protection Regulations
- Sailonline wishes to reassure all SOLers that it is aware of the regulation changes in relation to the protection of personal data. Sailonline cares about your privacy and will continue to let you control the personal information you provide. More info
here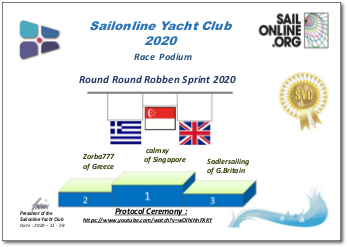 click on results image to see larger
CONGRATULATIONS calmxy!!!
ΣΥΓΧΑΡΗΤΉΡΙΑ Zorba777!! CONGRATULATIONS SadlerSailing!
Race Leaderboard
Reports
Commentary
A fine breeze welcomed 138 SOLers, including at least a dozen locals, to the starting line just off Cape Town's Mouille Point for our first outing in our spanking new C2R74, designed by Mark Mills specifically for our virtual Cape to Rio 2021 race slated for January 2021. Unusually, the breeze was from the north and so it was immediately off at a fast and furious pace to a leeward mark north of Robben Island, with the fast boys all opting to depart on starboard, aiming to gybe just in front of the rocks at Bloubergstrand. At the turn onto a fetch south west, it was hard to tell who was in the lead, but by the time the leaders were hardening up, again at Bloubergstrand, for the beat home, three boats were starting to show in front, calmxy, Zorba777 and SadlerSailing, various other likely lads (rumskib, rafa, Kipper1258, bonknhoot) having in the meantime come to greater or lesser grief.
In the end, it was calmxy who just shaded it from Zorba777, and how that went in more detail, you can read in Zorba777's fine report under the button above, and see in Bimmer's terrific timelapse under the filmstrip below. calmxy's result takes him into a strong lead in the Q4 Sprint Championships and only points off the lead in the 2020 Overall after discards. All to play for then, calmxy, in the last sprint of the year off Southern California on December 19th!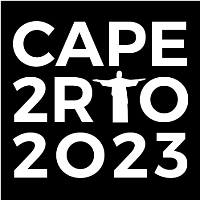 CLICK FOR PRESS RELEASE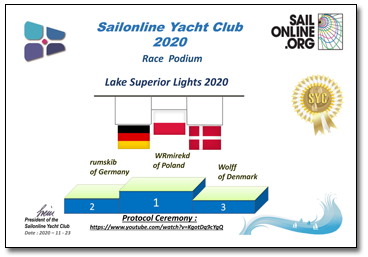 click on results image to see larger
GRATULACJE WRmirekd!!!
HERZLICHEN GLÜCKWUNSCH rumskib!! TILLYKKE Wolff!
Race Leaderboard
Reports


Commentary
More than 150 boats, with plenty of North American representation, started this exciting race across Lake Superior and back. The course and prevailing breezes provided plenty of technical sailing, some long open legs, and major course decisions to be made around a number of islands including what might be the fastest night-time leg home through the Apostle Islands.
As is very common on SOL these days the racing was constantly tight and competitive, with only seconds separating the podium and a closely-bunched top 20!
In the end, WRmirekd was first over the line with rumskib and Wolff not far behind!!

Timelapse by Bimmer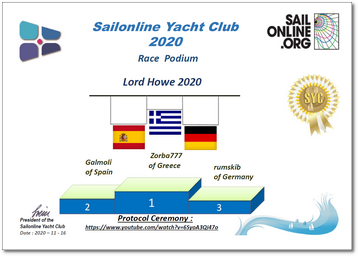 click on results image to see larger
ΣΥΓΧΑΡΗΤΗΡΙΑ Zorba777!!! FELICIDADES Galmoli!!
HERZLICHE GLÜCKWÜNSCHE rumskib!
Race Leaderboard
Reports


Commentary
SOL last raced to Lord Howe in 2019. This island is magnificent in a Richard Attenborough sense, and all you find there after 400-odd sea miles is a shallow lagoon with 20 moorings inside a coral reef, half a dozen of which in shallow waters, maybe a hundred holiday huts and a diving support centre.
Good race to do online then in these COVID days? Well yes, but with a 16:00 utc start time and an early seamark rounding before getting out onto open water, not for Aussies who like their sleep. Nevertheless 161 SOL'ers appeared on the starting line for this iconic race.
Rest this blog to congratulate the podium, and point you in the way of two excellent reports, under the buttons above, one from Zorba777, who won the race by 12 minutes, and one from newbie Galmoli, who came in an impressive second with veteran rumskib just behind him! Well done, all!!!


Races
Next Race: 00d 00h 00m
---
Current Races:
Cape Town to Port Elizabeth 2020
Welcome back to Cape Town. Our new C2R74 awaits us for a second outing ahead of next month's virtual Cape Town to Rio race. The winds and currents where the Atlantic and Indian Oceans meet are a phenomenal test for all yachties, so this race takes us straight through that zone, teeming also with marine life, for 400 miles to Port Elizabeth. Are you ready to meet this challenge?
Race #1414
INFOby brainaid.de
C2R74 PARTICULARS
WX Updates:
0430 / 1030 / 1630 / 2230
Ranking:
SYCQ4 - SYCCH - SUPSOL - SYC
ALT. CLIENT:Classic
Race starts: Dec 07th 16:00 Registration Open!
HTML5 Client (beta) GO TO RACE
Christmas to Christmas Island 2020
Welcome to Sailonline's race to Christmas 2020! This year we will be racing our fabulous OD65 the 5,827nm from Christmas Island in the Pacific to Christmas Island in the Indian Ocean. All islands between our start and finish, including the "island" of Australia is in play so - enjoy whichever route you choose!
PRIZE: SMPF
Race #1413
INFO by brainaid.de
OD65 v3 PARTICULARS
WX Updates:
0430 / 1030 / 1630 / 2230
RANKING:
OCQ4 - OCCH - SUPSOL - SYC
ALT. CLIENT: Classic
Race starts: Dec 01st 16:00 Registration Open!
HTML5 Client (beta) GO TO RACE
The Odyssey 2020 - Leg 3
Leaving a blinded cyclops behind, Odysseus is immediately blown off course again, now to Pantelleria where Aeolus gifts him a bag of wind for later. Sailing on, he next reaches Telepylos, which could be back on the African coast or present-day Favignana off north west Sicily. Our Leg 3 opts for Favignana, which turns out to be inhabited by Laestryonians who start to eat the crew. To get away, the wind bag is opened too soon and they carene on north to the land of the sorceress Circe, who turns the remaining crew into pigs for a year. But once more they get away, finally in the right direction, passing the Sirens on the coast of present-day Amalfi, to end up in The Underworld, the island Vulcano. 550 exhausting miles of mayhem!
Race #1390
INFOby brainaid.de
Trireme PARTICULARS
WX Updates:
0430 / 1030 / 1630 / 2230
Ranking: SYC - ODY
ALT. CLIENT: Classic
RACE CLOSE: Thursday,
December 10 at 2300 UTC.
Race starts: Nov 27th 17:00 Registration Closed
HTML5 Client (beta) GO TO RACE
SYC Ranking
Series
Mobile Client
SYC members have the benefit of access to our mobile/lightweight web client!