Board
»
Technical Support
» qtVlm thread
Page: First Previous 27 28 29 30 31 32 33 Next
Posted by
maitai






Posts

114

Registered at

2016-02-25 08:15:33

Hi there,
There is an option for that in general config, routes tab (Beep when routing/simp/etc)

Posted by
Satori






Posts

10

Registered at

2020-06-16 21:08:44

Satori is a relative newcomer to SOL and I am documenting what I am learning from generous SOLers. Attached are my introductory instruction notes with screen prints in PDF format for "Editing Route With New Weather Report and Uploading Resulting New Delayed Commands to SOL".



Posted by
VIbex






Posts

24

Registered at

2020-06-01 23:54:58

Hi, Satori, looks interesting. Perhaps simplify the list of DCs by removing unnecessary duplicates? There must be a tool to do that. Also, constantly changing cc's when a single twa will do the trick will be slower, since you take a performance hit every time you change direction. And vice versa, if qtVlm is giving you a straight line and you change twa's to match, it'll be slower. You need to smartly switch between cc's and twa's as the situation dictates. It's the same IRL -- sometimes you go to a waypoint, other times you sail by-the-lee.

Also, on your qtVlm screens, it looks like you're updating a route generated from a previous routing. But with a new weather grid, you may need to rethink your strategy and follow a whole new path. Re-optimizing an old routing is not going to get you what you want, I don't think -- you should start from scratch on each weather update. I suggest setting up a pathway and creating routings from that, especially on long ocean passages. As the race progresses, you can remove early pathway points and use the remaining pathway, starting from the boat.

You'll also find special situations when the race is longer than the grid forecast. Will be useful to have an update on tactics after the upcoming Osaka race.

If you use the new Sailonline iOS client for iPhones/iPads, there are some additional helpful hints. Happy to collaborate.


Posted by
VIbex






Posts

24

Registered at

2020-06-01 23:54:58

Posted by
mfa_wsg






Posts

25

Registered at

2020-03-21 13:34:15

Super writeup Satori. Pivot points figured out from the videos.

--- Last Edited by mfa_wsg at 2020-09-01 13:05:30 ---

Posted by
Kipper1258






Posts

177

Registered at

2015-06-18 22:08:49

Two things. Firstly, I have noticed that Simpilfy/Optimise runs orders of magnitudes fast if the qtVlm window is minimised (on Windows 10), and no graphics updates are happening. Can I make a suggestion that a configuration switch is added to disable graphics updates when Simplification/Optimisation is in progress. I think it will make a huge improvement in performance.

Secondly, I'm running a Dell Displaylink, and qtVlm does not seem to be able to recognise that I have a graphics card loaded. Consequently, all rendering is done in software. Java recognises and uses the card, by qt (C) does not. Any ideas?

Posted by
mfa_wsg






Posts

25

Registered at

2020-03-21 13:34:15

Two questions:

1. How do you control level of simplification and optimization? (I've been just stopping them mid process) but are there subtleties and knobs to tune?

2. can you get wind speeds to show up on the arrow points? I found an old photo in Bimmer's thread that had the speeds showing.

TX. in advance as usual!!

Posted by
VIbex






Posts

24

Registered at

2020-06-01 23:54:58

In Grib->Grib configuration (or the windsock in the toolbar, or ctrl-G), there's a Label configuration item to show a number.

I don't know that you can control the level of simplification and optimization, other than Optimum/Maximum (the names of my next 2 dogs, and I'll never know which is which).

Posted by
Satori






Posts

10

Registered at

2020-06-16 21:08:44

If you read my Carib Rum Run 2020 Report you will see how I am making early use of Qt. Can I encourage a discussion lead by those who know better on Qt Settings and how they impact results - Boat Settings/Tacks & Gybes, Route Settings-Best Performance vs Best Accuracy, Edit Route - Wind/Polar Corrections.

Posted by
Satori






Posts

10

Registered at

2020-06-16 21:08:44

Tx Vibex for your advice on WX Route updates vs creating a new Route. Unfortunately I did not see it until after the Carib Rum Run Race. You will see from my Report on that Race that I found out for myself during the Race. I might have done better than 9th if I had seen your advice earlier!!
Page: First Previous 27 28 29 30 31 32 33 Next
Please login to post a reply.
Races
Next Race: 00d 00h 00m
---
Current Races:
Cairns to Darwin 2023
This race was originally Leg 7 of the A3 series - AGage's Around Australia, which SOL dedicated to AGage's memory. This time it is the ninth race of the All-Round Championship 2023 Series - 1405nm in Orange 125' Catamaran from Cairns, the hub of Australia's tropical holiday zone, to Darwin, the frontier with Asia.
Race #1724
INFO by brainaid.de
Orange 125' PARTICULARS
WX Updates:
0430 / 1030 / 1630 / 2230
Ranking:
ARQ3 - ARCH - SUPSOL - SYC
Race starts: Sep 21st 05:00 Registration Open!

GO TO RACE
Carib Rum Run 2023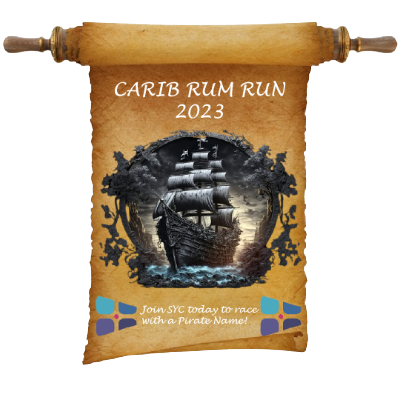 Welcome to the Caribbean and Sailonline's annual Pirate race, running with
International Talk Like a Pirate Day
on 19 September! This is a 1759nm slalom through the rum islands of the Caribbean in our glorious Falkun superyachts! Our mission is to collect barrels from the region's distilleries and carry them to the rum-parched beaches of Cancun, Mexico. Join SYC before race end and ye befuddled scallywags can disguise yer boat for this race only with a pirate name!
Race #1698
INFO
from brainaid.de
Falkun
PARTICULARS
WX Updates:
0430 / 1030 / 1630 / 2230
Ranking: SYC
Race starts:
Sep 16th 15:00
Registration Closed
GO TO RACE
Sinbad Braves the Bay of Bengal 2023
"Sinbad, you sorry sailor, why have you not told me of this great sea, this giant bay, stretching hundreds of thousands of qasbah east of Al-Hindi to fabled lands where tea and rice and rubber is abundant?" and Sinbad replied "Ahh, umm, shall I go have a look. May I take the Judel Vrolijk 62 again, it's going to be a long voyage, perhaps a million and one half qasbah (c 3000nm)? I'll start in Chittagong and follow the coast to the southern tip of the Hindus' land, round Serendip, head east into the vastness of the seas, and if I'm lucky (no pun intended, oh Mighty One) I shall find land again and then head north and see where I end up". "Fair winds, Sinbad", said the Sultan.
Race #1641
INFOby brainaid.de
Judel Vrolijk 62 PARTICULARS
WX Updates:
0430 / 1030 / 1630 / 2230
Ranking: SYC - SVS
Race starts: Sep 13th 08:00 Registration Closed

GO TO RACE
Maryland to Alaska 2023
Welcome to this September edition of 2023 OCCH. This route was first sailed in 2020. At the time it was inspired by Matt Rutherford's single-handed Red Dot Expedition around the Americas in 2012, SOLer Renegade proposing a half-around from Maryland over the North into the Pacific and back through the Panama Canal, in 5 legs, 5 years later. Leg 2 across the North West Passage proved to be particularly challenging and so to create a proper Ocean Race, SRC combined Leg 2 with Leg 1 to give you a race of at least 4000nm from Maryland to Alaska, now to be sailed in our magnificent Archer 78.
PRIZE: SMPF
Race #1719
INFOby brainaid.de
Archer 78 PARTICULARS
WX Updates:
0430 / 1030 / 1630 / 2230
Ranking:
OCQ3 - OCCH - SUPSOL - SYC
RACE CLOSE: Sunday,
October 1 at 2300 UTC.
Race starts: Sep 01st 14:00 Registration Closed

GO TO RACE
SYC Ranking
Series
Mobile Client
SYC members have the benefit of access to our mobile/lightweight web client!