Online Sailracing!
Sailonline.org is owned and operated by Sailonline NavSim AB, a not for profit, community-owned company.
Sailonline's mission is to offer a superior internet-based sailing and navigation simulation to the global sailing community, whilst ensuring a future of growth and continuous enhancement to benefit its users through financial viability and long term vision.
All Sailonline boats and their properties are purely virtual and do not necessarily reflect real world data.
Sailonline is free for everyone to play and is supported by SYC Memberships.
Create your account
News from the blog
Welcome!
Now login with our guest account to view currently running races: Username: guest - Password: guest
PLEASE ONLY REGISTER YOUR OWN USERNAME AND PASSWORD IF YOU INTEND TO RACE.
All times on Sailonline are in UTC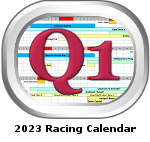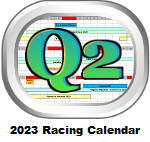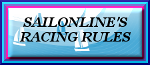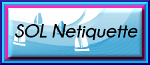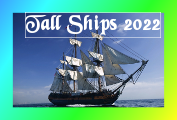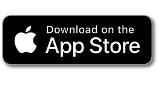 GDPR - General Data Protection Regulations - Sailonline wishes to reassure all SOLers that it is aware of the regulation changes in relation to the protection of personal data. Sailonline cares about your privacy and will continue to let you control the personal information you provide. More info here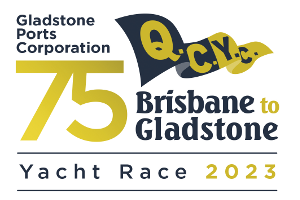 Sailonline is delighted that for the fifth time it will be partnering with Queensland Cruising Yacht Club (QCYC) to bring the Gladstone Ports Corporation Brisbane to Gladstone Yacht Race 2023 to virtual sailors around the globe.

The 2023 Entry List includes some of the finest state-of-the-art ocean racing yachts in Australia, but whether they will be able to keep up with Sailonline's slightly venerable but super speedy TP-52 that will be raced by the virtual fleet remains to be seen. Sailonline will be bringing the tracks of the real fleet on-screen, so if you are unable to race in reality and especially if you are a friend or family member of a participant, why not see can you beat them without getting wet!

Sailonline's virtual race will start same time as the real one on Good Friday, 7 April at 11:00pm local time (01:00 UTC) on the waters of Moreton Bay, Queensland, and will be open for registration from 01:00 UTC March 31 onward, allowing ample time to practise.
Livestream of the 2023 Race Start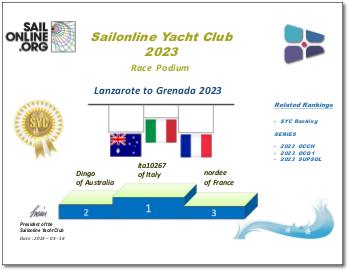 click on results image to see larger
CONGRATULAZIONI ita10267 !!!
CONGRATULATIONS Dingo !! FELICITATIONS nordee !

Race Leaderboard
Reports


Commentary
153 boats were registered in time. 140 of those showed up on the start line at the gun. Routing apps suggested south, along the African coast, based on the pre-start WX. Most router sailors chose this option. The second WX after the start suddenly suggested 'West is best'. WRmirekd, batatabh and Chipspitter made up their minds quickly. Peacemaker70, maybe late for the WX, chose to follow. Sebensa and rafa wanted a second opinion before they made up their mind. The rest did stick to the original plan, though 5 WX's in a row suggested 'Go West'.

The west alternative, more or less the great-circle route, experienced headwinds for the first week. But, in combination with the headwinds-favouring polar and the fact that wind direction generally allowed "close reaching", this nevertheless saw the westerners build up an impressive lead, and half way into the race, the West group had a 170 nm lead over South, but 2 days later, South overtook, as the western group encountered a high-pressure system.

The battle for gold was intense between Dingo and ita10267. Likewise, the battle for bronze, between FreyjaUSA and nordee. In the end, the western group was 11h hours behind the winner. With 460 miles and 57 hours to go, the podium was set. Congratulations to ita10267, Dingo and nordee!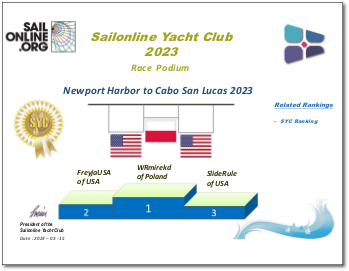 click on results image to see larger
GRATULACJE WRmirekd !!!
CONGRATULATIONS FreyjaUSA !! CONGRATULATIONS SlideRule !

Race Leaderboard
Commentary
Always a terrific regatta IRL, this year's Newport Harbor to Cabo San Lucas Yacht Race was so once again, with 6 multi- and 28 monohulls enjoying champagne conditions on the usual sleighride down to San Lucas. Online too, the racing was mighty in our Santa Cruz 70 sleds, with the leaders in our 125-boat fleet completing the 800nm run in under 4 days. IRL, two Santa Cruz 70s, Grand Illusion and Mirage, were also out, recording elapsed times of 3:22:21:13 and 4:12:11:56 respectively.

Online, it was our sole Pole, WRmirekd who got there quickest in 3:22:29:03, happy undoubtedly to thus prevent a USA 'stars 'n stripes'-wash of the podium, but disillusioned perhaps not to have bested the USA's Grand Illusion's IRL time!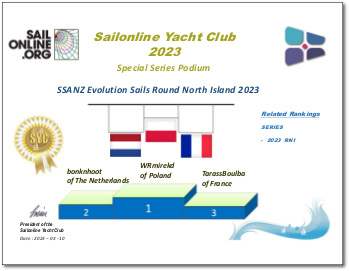 click on results image to see larger
GRATULACJE WRmirekd !!!
GEFELICITEERD bonknhoot !! FELICITATIONS TarassBoulba !

Race Leaderboard
Commentary
For reasons beyond their control (a cyclone) SSANZ adjusted this year's biennial race around North Island - 3 legs instead of 4 were sailed and in fact the fleet never got all the way around, and just went back from Cook Strait the way it had come - up the west coast and over the north. Online, we followed suit, and if truth be told, found the long last third leg suited our game well, requiring careful strategizing on the long upwind battle to Cape Reigna, won by bonknhoot.

And so it was, that online, bonknhoot was consoled to be home first to Auckland, but victory overall went to our ever redoubtable WRmirekd who had won the first two legs, and rounded that dominance off with a fine P2 in Leg 3, thus pipping bonknhoot's 2,3,1 by 2 points, with TarassBoulba's 11 points from a 4,2,5 completing the overall podium. Great racing, guys!

Races
Next Race: 00d 00h 00m
---
Current Races:
Melbourne to Osaka 2023
Welcome to Melbourne for Sailonline's alternative version of the Melbourne to Osaka Double Handed Yacht Race - a 5000 nautical miler. This year again we're racing the RP-66, but the route is unlimited what comes to waypoints. Because the IRL version does not run this year, we took the freedom to make our own route!
It could be a long race, east or west, and of course some doldrums to negotiate!
PRIZE: SMPF
Race #1679
INFO by brainaid.de
RP-66 PARTICULARS
WX Updates:
0430 / 1030 / 1630 / 2230
Ranking:
OCQ2 - OCCH - SUPSOL - SYC
Race starts: Apr 01st 02:00 Registration Open!

GO TO RACE
Sail Around Turkey 2023



This is one of Sailonline's iconic and more challenging races. Our IMOCA 60 Foil high-speed yachts will sail across three seas (Black Sea, Sea of Marmara, Mediterranean Sea) and two beautiful straits (Strait of Istanbul - Bosphorus and Strait of Canakkale - Dardanelles). Altogether 1372 nm of great and demanding sailing from Hopa (the easternmost point of the Turkish Black Sea coast) to Iskenderun (the easternmost point of Turkey's Mediterranean coast). Get ready for a lot of fun; we are waiting for you at the starting line.
Race #1665
INFO by brainaid.de
IMOCA 60 Foil PARTICULARS
WX Updates:
0430 / 1030 / 1630 / 2230
Ranking:
ARQ1 - ARCH - SUPSOL - SYC
Race starts: Mar 21st 15:00 Registration Closed

GO TO RACE
Sinbad Seeks Spices 2023
Having surveyed Arabia, Sinbad Al-SOL'er next invites you to race him on his second of seven epic voyages to every corner of the Indian Ocean and beyond, this time to seek spices in Zanzibar, departing from Xaafun, a trading post on the tip of the Horn of Africa since the days of the Mycenaeans and on through Roman times to the Nights of 1,001 of AL-Sail'or, Al-SOL'er's illustrious ancestor. SOLing by the sun and the stars, aka seat-of-the-pants, the voyage will take you east as far as Praslin island, south as far as Anjouan, to Zanzibar's Unguja for all things spices, but only back as far as Mogidishu – another exhausting 3000nm adventure, this time in Reichel/Pugh 66s.
Race #1637
INFOby brainaid.de
Reichel/Pugh 66 PARTICULARS
WX Updates:
0430 / 1030 / 1630 / 2230
Ranking: SYC - SVS
Race starts: Mar 19th 09:00 Registration Closed

GO TO RACE
SYC Ranking
Series
Mobile Client
SYC members have the benefit of access to our mobile/lightweight web client!