Online Sailracing!
Sailonline.org is owned and operated by Sailonline NavSim AB, a not for profit, community-owned company.
Sailonline's mission is to offer a superior internet-based sailing and navigation simulation to the global sailing community, whilst ensuring a future of growth and continuous enhancement to benefit its users through financial viability and long term vision.
All Sailonline boats and their properties are purely virtual and do not necessarily reflect real world data.
Sailonline is free for everyone to play and is supported by SYC Memberships.
Create your account
News from the blog
Welcome!
Now login with our guest account to view currently running races: Username: guest - Password: guest
PLEASE ONLY REGISTER YOUR OWN USERNAME AND PASSWORD IF YOU INTEND TO RACE.
All times on Sailonline are in UTC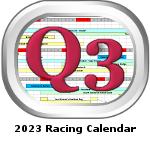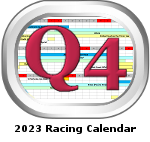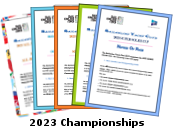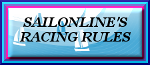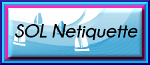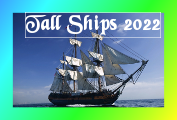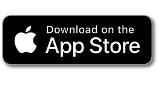 GDPR - General Data Protection Regulations - Sailonline wishes to reassure all SOLers that it is aware of the regulation changes in relation to the protection of personal data. Sailonline cares about your privacy and will continue to let you control the personal information you provide. More info here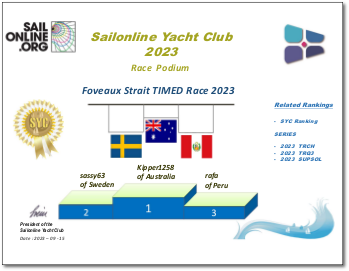 click on results image to see larger
CONGRATULATIONS Kipper1258 !!!
GRATTIS sassy63 !! FELICIDADES rafa !

Race Leaderboard
Commentary
And to bring y'all right up to date, here are the results of the TIMED racing in the Foveaux Strait off the southern tip of New Zealand's South Island, which generated a complete different podium once again.

This time Thursday the 14th of September was the day the wind blew right and the first 22 boats all had a start on that day, mostly after 12:00 UTC, which was a bleary-eyed 01:00 in the morning local time down there. This time it was Kipper1258 who found the perfect time starting at 12:14:06 UTC and putting slightly more than a minute on his nearest challengers, sassy63 and rafa, who started about a half hour later and a half hour earlier respectively. TIMING is everything!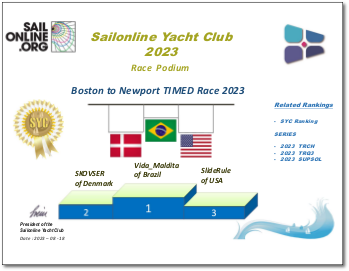 click on results image to see larger
CONGRATULATIONS Vida_Maldita !!!
TILLYKKE SKOVSER !! CONGRATULATIONS SlideRule !

Race Leaderboard
Commentary
Another month, another TIMED race, and another SOL classic - Boston to Newport. At c 150nm, it's a long race, even in rapid Reichel Pugh 66's, with the best times achieved on this occasion being only slightly less than nine and a half hours, which meant that no matter when you started your run was always going to straddle (and well) at least one WX update and potentially two, with all the uncertainty that that brings with it. Add to that that the best route almost inevitably requires you to hug the beaches of the Cape Cod peninsula, but also very likely requires you to make a choice between one of the narrow passages through either Woods, Robinson or Quicks Hole or even Canapitsit Channel, this is a race in which an awful lot can go wrong. And who knows, even the winner may have had a mishap.

But, as always, if you didn't get a run in during the right weather window, you were going nowhere. That window was Tuesday the 15th of August and 20 SOLers caught it, but when exactly should have been the right time to set off is hard to tell from the results with the T3 starting in intervals of c 2 hours at 12:27:23, 14:48:32 and 16:31:57 respectively. 12:27:23 was quite the earliest start chosen by any of the T10, and one wonders did it work out so well for Vida_Maldita because he was already 1/3rd the way round when the next WX came in and disappointed. Well TIMED!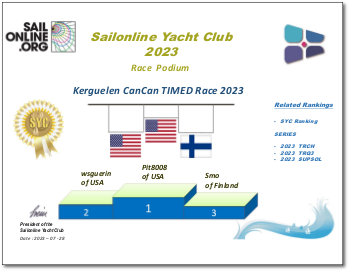 click on results image to see larger
CONGRATULATIONS Pit8008 !!!
CONGRATULATIONS wsguerin !! ONNITTELUT Smo !

Race Leaderboard
Commentary
The Can Can is yet another Sailonline classic. Indeed, it is also a French classic, but of a different genre of entertainment, but nevertheless perhaps our Can Can is so named because the Kerguelens are a French overseas territory and our Volvo 70s (shouldn't they really be IMOCAs to keep to all things French) always fairly dance around the archipelago's main island, imaginatively named Grande Terre. Enough, who won!?

Well, it was that perfectioning pilot Pit8008 again, but this time, on the day the winds blew most true, Monday the 17th of July, he had a lot of company with a veritable fleet of 33 boats starting between the hours of 09:00 and 17:00 UTC. Another 100-miler-slightly-more, and the times achieved were again rapid with Pit8008 just pipping wsguerin by 29 seconds in 4:26:30, with the last boat home on the day, Ryba, still managing a very speedy 5:29:12. The 20th, 23rd and 24th were also fine fair days for racing, but no times achieved on those days could get near Pit8008's and the T23 of the #33. All very well TIMED!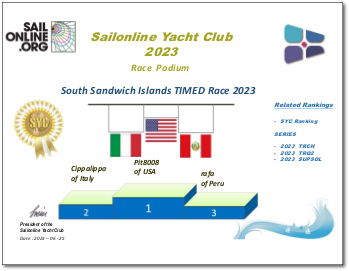 click on results image to see larger
CONGRATULATIONS Pit8008 !!!
CONGRATULAZIONI Cippalippa !! FELICIDADES rafa !

Race Leaderboard
Commentary
The next TIMED race we failed to commit to blog, in 'timed' sequential order, was the South Sandwich Islands event, another Sailonline classic. This time the best winds were to be found on Monday, June 26 roughly between the hours of 13:00 and 18:00 UTC, which welltold only 4 SOLers managed to seek out, including the previous events winner FreyjaUSA who this time 'only' managed 4th.

This time instead the winner was another American, Pit8008, who got around the more than 100nm course in 5.327222 hours, little more than 1 minute (0.016667 hours) quicker than his nearest pursuer. Very well TIMED!

Races
Next Race: 00d 00h 00m
---
Current Races:
Sailonline's Tall Ships Re-Run 2023 - Lisbon to Cadiz
Sailonline's Tall Ships Races 2023 - Lisbon to Cadiz
Race starts: Oct 01st 14:00 Registration will open soon

GO TO RACE
Cairns to Darwin 2023
This race was originally Leg 7 of the A3 series - AGage's Around Australia, which SOL dedicated to AGage's memory. This time it is the ninth race of the All-Round Championship 2023 Series - 1405nm in Orange 125' Catamaran from Cairns, the hub of Australia's tropical holiday zone, to Darwin, the frontier with Asia.
Race #1724
INFO by brainaid.de
Orange 125' PARTICULARS
WX Updates:
0430 / 1030 / 1630 / 2230
Ranking:
ARQ3 - ARCH - SUPSOL - SYC
RACE CLOSE: Saturday,
September 30 at 2300 UTC.
Race starts: Sep 21st 05:00 Registration Closed

GO TO RACE
Carib Rum Run 2023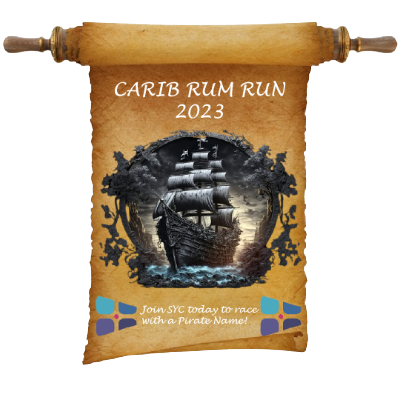 Welcome to the Caribbean and Sailonline's annual Pirate race, running with
International Talk Like a Pirate Day
on 19 September! This is a 1759nm slalom through the rum islands of the Caribbean in our glorious Falkun superyachts! Our mission is to collect barrels from the region's distilleries and carry them to the rum-parched beaches of Cancun, Mexico. Join SYC before race end and ye befuddled scallywags can disguise yer boat for this race only with a pirate name!
Race #1698
INFO
from brainaid.de
Falkun
PARTICULARS
WX Updates:
0430 / 1030 / 1630 / 2230
Ranking: SYC
RACE CLOSE:
Tuesday,
October 3 at 2300 UTC.
Race starts:
Sep 16th 15:00
Registration Closed
GO TO RACE
Sinbad Braves the Bay of Bengal 2023
"Sinbad, you sorry sailor, why have you not told me of this great sea, this giant bay, stretching hundreds of thousands of qasbah east of Al-Hindi to fabled lands where tea and rice and rubber is abundant?" and Sinbad replied "Ahh, umm, shall I go have a look. May I take the Judel Vrolijk 62 again, it's going to be a long voyage, perhaps a million and one half qasbah (c 3000nm)? I'll start in Chittagong and follow the coast to the southern tip of the Hindus' land, round Serendip, head east into the vastness of the seas, and if I'm lucky (no pun intended, oh Mighty One) I shall find land again and then head north and see where I end up". "Fair winds, Sinbad", said the Sultan.
Race #1641
INFOby brainaid.de
Judel Vrolijk 62 PARTICULARS
WX Updates:
0430 / 1030 / 1630 / 2230
Ranking: SYC - SVS
RACE CLOSE: Saturday,
September 30 at 2300 UTC.
Race starts: Sep 13th 08:00 Registration Closed

GO TO RACE
Maryland to Alaska 2023
Welcome to this September edition of 2023 OCCH. This route was first sailed in 2020. At the time it was inspired by Matt Rutherford's single-handed Red Dot Expedition around the Americas in 2012, SOLer Renegade proposing a half-around from Maryland over the North into the Pacific and back through the Panama Canal, in 5 legs, 5 years later. Leg 2 across the North West Passage proved to be particularly challenging and so to create a proper Ocean Race, SRC combined Leg 2 with Leg 1 to give you a race of at least 4000nm from Maryland to Alaska, now to be sailed in our magnificent Archer 78.
PRIZE: SMPF
Race #1719
INFOby brainaid.de
Archer 78 PARTICULARS
WX Updates:
0430 / 1030 / 1630 / 2230
Ranking:
OCQ3 - OCCH - SUPSOL - SYC
RACE CLOSE: Sunday,
October 1 at 2300 UTC.
Race starts: Sep 01st 14:00 Registration Closed

GO TO RACE
SYC Ranking
Series
Mobile Client
SYC members have the benefit of access to our mobile/lightweight web client!