Board
»
General Discussion
» Sailors with routers
Posted by
dtayls






Posts

20

Registered at

2014-06-23 03:34:16

I propose we introduce three classes - novice, intermediate, and advanced - and that SOLers choose their class before the start of the race.

I have 40 years of real life yacht racing experience but in my first SOL race I was clearly a 'novice'. As an experienced ocean racer with a strong interest in navigation and tactics I soon saw myself as 'experienced' and simply wanted to race alongside the best ... even if I do keep getting beaten.

Depending on the level of past experience and weather/nav knowledge some may simply settle in at the novice or intermediate levels. And that is a perfectly reasonable place to be.

At the top level I think we may need to separate out those using a full 'autopilot' arrangement. But then again, IRL a good navigator/tactician can give instructions to the helmsman and crew covering the next six hours and that's going to be better than an autopilot anyway. Maybe copmetitors should be expected to carry a flag when the autopilot is engaged.

Posted by
Viking






Posts

4

Registered at

2009-11-12 02:25:18

outlaw, ita and others have said what's needed to say about this. I have a question to those opposed to routing or want a routing/no routing class: Do you use the predictor? If you do, you should be in the routing class, because that's what it is.

Posted by
JakeS






Posts

18

Registered at

2012-09-25 16:23:40

Predictor line is not a router. The router provides the user from point A to point B the turning points and direction to the next point. There can be several turnign points. And points A and B can be adjusted to a desired location. And remember, router do not set these points A and B. User has to know where to go and set points! If you think it is easy, try ones.

Too complicated for me, and that's why I do not use them. Or I'm just too lazy to learn. . .

I use wxinspector for helping me to see isochrones and optimal angles.

And I really don't understand why would we need different "class" for router users/not router users.

I think we are all in same boat . . .

Posted by
Gilles






Posts

124

Registered at

2009-07-18 11:05:22

@ Smo:

did it VERY recently

As soon as RC will get all the report organized you will see what I means.

Ciao

Posted by
kroppyer






Posts

341

Registered at

2010-02-05 15:25:55

So... I made this:

http://sol.kroppyer.nl/flagpole/

You can create flags, hoist flags on you boat in a particular race. And you can view rankings of people with the same flags. I made a SOTP flag. You can hoist this flag if you don't use routing software, and then you can be (unofficially) ranked in the group of boats that fly a SOTP flag.

Here

is the flagpole of my boat in the xmas2xmas race.

here

is a ranking of all boats flying a SOTP flag in the xmas2xmas race.

The flagpole is meant to be a bit of fun and an experiment, not necessarily as a solution to the problems discussed in this thread.

Posted by
Karri






Posts

42

Registered at

2012-11-12 13:17:29

I'd be ok to change my name to karriv_R to indicate that I use a router. If that was not clear to everyone sofar

My opinions may have changed, but not the fact that I'm right.
Races
Next Race: 00d 00h 00m
---
Current Races:
The Tall Ships Races 2020 - Race 1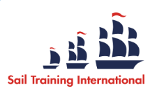 Welcome to the first of three virtual races representing this year's European Tall Ships Races - a race of 220nm from Lisbon, Portugal, giving Cabo de Sao Vicente and Ponta de Sagres plenty of searoom, to Cadiz, Spain
NOTE:Starts and Finishes in tall ships racing are always offshore to avoid conflict with shipping and shipping lanes.
Race #1352
INFO by brainaid.de
Clipper 240 Particulars
WX Updates:
0430 / 1030 / 1630 / 2230
RANKING: TSE - SYC
ALT. CLIENT: Classic
Race starts: Jul 05th 12:00 Registration Open!
New HTML5 Client GO TO RACE
SSANZ Triple Series 2020 - Lewmar 60 PIC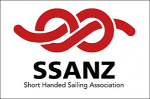 Welcome to Auckland, New Zealand and, for the 9th successive year, Sailonline is happy to provide the virtual version of the brilliant three-race SSANZ two-handed series, raced around the waters of the Hauraki Gulf off New Zealand's North Island. Our direct competitors in this 2020 Lewmar 60 PIC course are the real racers of the Young 88 Association.
Race #1370
INFO from brainaid.de
Young 88 Particulars
WX Updates:
0430 / 1030 / 1630 / 2230
Ranking:
SSANZ - SYC
ALT. CLIENT Classic
RACE CLOSE: Wednesday, 8 July at 2300utc
Race starts: Jul 03rd 21:15 Registration Closed
New HTML5 Client GO TO RACE
Pacific Cup 2020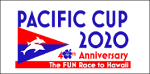 Pacific Cup Yacht Club (PCYC) invites all sailors and SOLer's to participate in the virtual edition of this biennial race from San Francisco Bay, USA, to Kaneohe Bay on Oahu's east coast in the Hawaiian Islands 2070nm across the Pacific Ocean.
Race #1371
INFO
by brainaid.de
Santa Cruz 52
Particulars
WX Updates:
0430 / 1030 / 1630 / 2230
RANKING: SYC
ALT. CLIENT:
Classic
Race starts:
Jul 02nd 19:00
Registration Open!
New HTML5 Client
GO TO RACE
Auckland to Uruguay - 2020 RTW - Leg 3
The third leg of Sailonline's Round the World Race 2020 sees the fleet navigating its way from Orakei, Auckland, New Zealand, across the Pacific and up the South Atlantic to Punta del Este, Uruguay
For your transit from ocean-to-ocean you may leave Tierra del Fuego to port or to starboard, as you please.
PRIZE: SMPF
Race #1362
INFO from brainaid.de
Orange 125ft Particulars
WX Updates:
0430 / 1030 / 1630 / 2230
Ranking: OCCH-OCQ3-SUPSOL-SYC-RTW20
ALT. CLIENT:Classic
Race starts: Jul 01st 20:00 Registration Open!
New HTML5 Client GO TO RACE
SYC Ranking
Series
Mobile Client
SYC members have the benefit of access to our mobile/lightweight web client!