| | |
| --- | --- |
| Name | JimGodders |
| Email Address | |
| Avatar | |
| Posts | 3 |
2018-09-12 18:50:34

Thanks very much Bimmer. I had seen that article already, and others on the same blog and this is what is leading to my confusion!

Let's take this article. Outlaw has chosen to VMC to a bearing of 280*. For the given wind conditions, sailing a course over the ground of 307* gets Outlaw furthest down a line drawn from his/her current position on a bearing of 280*, though they will be to starboard of a point on a direct 280* bearing from their current position. Nevertheless, sailing a course of 307* gets them farthest up the 280* bearing.

Now, I understand that 280* was chosen as this is the TWD that Outlaw will tack at. But this is what I can't quite get my head around. A TWD of 280* seems incorrect - that could happen anywhere along the leg, and not necessarily in the best tacking position. Does he mean he'll tack when the bearing to the mark is 280*? I often see mentioned that a tack/gybe should be done when VMC = VMG. Why is this not a consideration here?

I feel like this is a missing piece of the puzzle for me, so I'd love to try and understand it better!

2018-09-11 20:30:24

Hi all,

I've been reading about a little as I'm looking to improve, and have zeroed in on VMC as an interesting concept. But, for the life of me, I can't seem to get my head round it properly and I have a few questions that I'm sure you fine folks will be able to answer for me.

As I understand it, sailing to VMC maximises the boat's speed over the ground in the defined direction. Considering 2 boats, starting at the same point at the same time with both wanting to get as far north as they can, if 1 is sails to VMC, they will be further north than the other sailing due north, though the boat sailing to VMC will also be off to the left or right.

What I'm struggling to understand is how this is useful in racing. I know there's little point in sailing VMC direct to a mark if the wind ins't expected to shift as you'll lose whatever time you've gained on the leg trying to get back to the mark.

I've seen some suggest that in shifting wind, a reasonable VMC target is to sail to half the shift. I don't understand what this means though. I've tried google but to no avail - this doesn't seem to be a topic that is easily accessable. Could someone please explain what the VMC target would be if trying to get a mark due north, with a wind veering from NW to W over the course of the leg please?


2012-05-29 04:59:22

Hi all,
I've joined SOL so I can learn to compete in long ocean races manually rather than use an automated weather router. Problem is, I don't have the foggiest ideaon where to start! I've had a look around the internet, but haven't been able to find anything for beginners to this, other than some blogs such as SOL's 76trombones.

I appreciate the concepts of VMG and VMC in getting to a point, but at tbr moment I have no idea on where that point should be based on other things such as the weather. A couple of questions I have are:

- Do you work forwards, i.e. look at where you can be in 6, 12 hours etc, or work backwards and look at where you want to be in 2-3 days and route based on that?
- Is there some sort of rule about straying to far from the GC? I can't imagine its wise to add an extra 100 miles to the route for an extra half knot of wind.

I really want to try and get better at this, so any info you have for a begginer would be much appreciated. Also, if anyone is aware of any other media (books or websites etc), that would also be bery helpful!

Thanks in advance!!
Races
Next Race: 00d 00h 00m
---
Current Races:
Round White Island 2020
This classic New Zealand race is run each year and takes the yachts from Auckland and, after rounding Channel Island, down south to the Bay of Plenty, around the active volcano on White Island, and back to Auckland. Racing RC 44s, who will be first to complete SOL's 292nm course?
Race #1374
Info by brainaid.de
RC 44 Particulars
WX Updates:
0430 / 1030 / 1630 / 2230
RANKING:
SYCCH - SYCQ3 - SUPSOL – SYC
ALT. CLIENT: Classic
Race starts: Aug 07th 20:00 Registration will open soon
New HTML5 Client GO TO RACE
Maryland to Alaska 2020
Inspired by Matt Rutherford's single-handed Red Dot Expedition around the Americas in 2012, SOLer Renegade proposed a half around from Maryland over the North into the Pacific and back through the Panama Canal, in 5 legs, 5 years later. Leg 2 across the North West Passage proved to be particularly challenging and so to create a proper Ocean Race, SRC has combined Leg 2 with Leg 1 to give you a race of at least 4000nm from Maryland to Alaska in our magnificent 90ft Monohull.
PRIZE: SMPF
Race #1366
INFOby brainaid.de
90ft Monohull Particulars
WX Updates:
0430 / 1030 / 1630 / 2230
Ranking:
OCCH - OCQ3 - SUPSOL - SYC
ALT. CLIENT: Classic
Race starts: Aug 04th 20:00 Registration Open!
New HTML5 Client GO TO RACE
SSANZ Triple Series 2020 - Lewmar 100 Baltic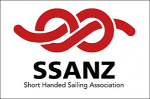 Welcome back to Auckland for the second of three races in this year's SSANZ two-handed series, raced around the waters of the Hauraki Gulf off the E coast of New Zealand's North Island. Our direct competitors in this 2020 Lewmar 100 Baltic course are, again, the real racers of the Young 88 Association.
Race #1377
INFO from brainaid.de
Young 88 Particulars
WX Updates:
0430 / 1030 / 1630 / 2230
Ranking:
SSANZ 2020 - SYC
ALT. CLIENT Classic
Race starts: Jul 31st 21:15 Registration Closed
New HTML5 Client GO TO RACE
Brisbane to Keppel Tropical Yacht Race 2020


When the winter weather turns cool in southern Australia sailors head up to the warmer tropics. Every year in August sailors from all over the world make their way to The Great Barrier Reef for the big winter regattas at Hamilton Island, Airlie Beach and Magnetic Island. What better way to get there than to race to the reef. This year Sailonline is joining with the racers from
RQYS to race the 343 nautical miles from Brisbane to Keppel Island in our TP52s. It might be winter downunder but all you will need is shorts and t-shirts.
Race #1367
INFO
by brainaid.de
TP-52
Particulars
WX Updates:
0430 / 1030 / 1630 / 2230
Ranking: SYC
ALT. CLIENT:
Classic
RACE CLOSE:
Friday,
August 7 at 2300 UTC.
Race starts:
Jul 31st 01:00
Registration Open!
New HTML5 Client
GO TO RACE
The Tall Ships Races 2020 - Race 3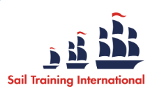 Welcome to the third and last of our races in this year's European Tall Ships Races - a race of 642nm from A Coruna, Spain to Dunkirk France
NOTE:Starts and Finishes in tall ships racing are always offshore to avoid conflict with shipping and shipping lanes.
Race #1361
INFO by brainaid.de
Clipper 240 Particulars
WX Updates:
0430 / 1030 / 1630 / 2230
RANKING: TSE - SYC
ALT. CLIENT: Classic
RACE CLOSE: Thursday, 6 August at 2300utc
Race starts: Jul 27th 12:00 Registration Closed
New HTML5 Client GO TO RACE
SYC Ranking
Series
Mobile Client
SYC members have the benefit of access to our mobile/lightweight web client!