Board
»
General Discussion
» ranking issues
Posted by
tcsailingcoach






Posts

2

Registered at

2009-11-26 16:04:06

first go at forum... love working out results, numbers and ranking (usually work out results in my club ,

). anyway... some good propositions there... I think ranking whatever the system should take into account the following principle

- leaders should truly be the best sailors racing regularly enough (same in tennis, federer may not play all tournaments but he plays enough to get the points!)

- most rankings are rolling rankings and are 12 months based. although I suppose to increase interest, 6 nmonth would be enough on SOL.

- events are weighted (grand slam versus small event / grade one versus grade 3 with ISAF). on SOL there are so many events you have to do your selection to avoid total addiction. would be great to have a couple of majors and a lot of secondary events (they are actually in place already) and weight them differently. example : a ranking could be done on your best 8 major (double points) + 12 minor within six month on a rolling base... It take some time to the newbie (which I am part of) to climb, allows sailors to select their events and to good results to be retained for a while.

just an idea...

Tom

Posted by
StuArt






Posts

118

Registered at

2008-11-15 22:03:54

100% agree, Tom. IRL we would have certain factors to weigh races. A different solution would be a different ranking for ocean races, weekenders and sprints. Thats what the Race Commitee proposed to the guys behind the game.

thanks for joining in

Stu/Berth

Posted by
NZL_PaulR






Posts

311

Registered at

2008-07-22 12:21:30

1). The easiest way to compare different types of races is by "LENTHG".

A longer race requires more effort so the points for ranking should be worth more. Short races have fewer points.

Therefore 10 x 100 mile "weekend" races is equal to 1 x 1,000 mile "week" race.

Therefore races, or a series of races, can be compared when race length is part of the formula to determine points for ranking.

Races come in all different lengths, but the longest is the round the world races. Whitbread was 27,000 miles but the wandering Volvo races are longer again. Perhaps 50,000 miles could be a "maximum" to be used in the points formula:

points = place x race length / 50000


2). I do like the earlier suggestion above for adjusting points based upon the number of eompetitors.


3). There needs to be a way of "looking" at the race & course within SoL BEFORE becomming an entrant. This may help to eliminate the number of non-starting (DNS) boats.

Yes there is Google Earth option but this is only accessible from the "RACES" page. Most non starters may only click on the home page "GO TO RACE".

Perhaps this needs to be changed to "LOOK at Race" and then another button to "ENTER RACE".


If it breaks, it's not strong enough!

Posted by
Spindrift






Posts

20

Registered at

2008-10-09 08:54:53

Some interestion suggestions here, will need to digest a bit more before contributing constructively.

In one post though there was a phrase I did not understand. can someone explain this please:

"to avoid total addiction."

Why avoid the inevitable?

--- Last Edited by Spindrift X5 at 2010-02-14 04:32:45 ---

Posted by
Chaos






Posts

5

Registered at

2008-10-13 12:30:28

I would like to second Paul's suggestion that there be a way to view the races before deciding to enter. I do not have enough time to commit to all races but if I want to view the race course and the weather patterns in order to make the decision which ones to enter I have to enter the race.
Personally I prefer the long distance races as family commitments and the intensity of the short races makes them hard to do well. Consequently my ranking doesn't seem to improve.
Could there be rankings for different classes of races (Long vs Short) or would this just create too many levels of complexity? Tony.

Posted by
jakob






Posts

364

Registered at

2007-09-04 10:05:30

...one of the guys behind the game...

Posted by
Capt.D.P.






Posts

66

Registered at

2009-10-27 01:51:32

I say,good results should stay there as far as possible and bad results should vanish as soon as possible.LOL.

By the way I wander, why there are no results for Zilt race as from time of breakdown.We were almost completing that race and it is not fair to exclude those results completely.
I neglected the other race around North Island in order to figure well in this ocean race,and was in excellent position to figure among first 5 boats and possibly win as had better approaching angle than the concurrence.

Capt.Damir

Posted by
Incognito






Posts

183

Registered at

2008-12-06 13:43:52

Capt Damir, I understand your frustation. I was myself 4th.

We had to make a call. We considered that using the ranking just before the server break-down would not have been fair to those who had a lower ranking but perhaps a better position ahead of the last stretch.

Please understand that there is no good solution in such a situation.

By contrast, more than 200 competitors had already finished Round North Island before the server break-down. We therefore decided to keep the rankings of that race.

Regards,

Francois

Posted by
Capt.D.P.






Posts

66

Registered at

2009-10-27 01:51:32

I wouldn't agree completely with you as that unfinished (4/5 ths completed)race should figure as shortened race, due to force mayor.
I myself could have held easily 1st or at worst 2nd position if I would not go higher for final good approach.
I don't even know at what position I was when it broke down as was at tennis from 11 am CET,
Races
Next Race: 00d 00h 00m
---
Current Races:
The Tall Ships Races 2020 - Race 1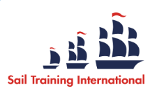 Welcome to the first of three virtual races representing this year's European Tall Ships Races - a race of 220nm from Lisbon, Portugal, giving Cabo de Sao Vicente and Ponta de Sagres plenty of searoom, to Cadiz, Spain
NOTE:Starts and Finishes in tall ships racing are always offshore to avoid conflict with shipping and shipping lanes.
Race #1352
INFO by brainaid.de
Clipper 240 Particulars
WX Updates:
0430 / 1030 / 1630 / 2230
RANKING: TSE - SYC
ALT. CLIENT: Classic
Race starts: Jul 05th 12:00 Registration Open!
New HTML5 Client GO TO RACE
SSANZ Triple Series 2020 - Lewmar 60 PIC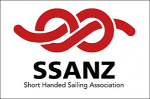 Welcome to Auckland, New Zealand and, for the 9th successive year, Sailonline is happy to provide the virtual version of the brilliant three-race SSANZ two-handed series, raced around the waters of the Hauraki Gulf off New Zealand's North Island. Our direct competitors in this 2020 Lewmar 60 PIC course are the real racers of the Young 88 Association.
Race #1370
INFO from brainaid.de
Young 88 Particulars
WX Updates:
0430 / 1030 / 1630 / 2230
Ranking:
SSANZ - SYC
ALT. CLIENT Classic
Race starts: Jul 03rd 21:15 Registration Open!
New HTML5 Client GO TO RACE
Pacific Cup 2020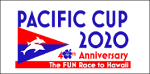 Pacific Cup Yacht Club (PCYC) invites all sailors and SOLer's to participate in the virtual edition of this biennial race from San Francisco Bay, USA, to Kaneohe Bay on Oahu's east coast in the Hawaiian Islands 2070nm across the Pacific Ocean.
Race #1371
INFO
by brainaid.de
Santa Cruz 52
Particulars
WX Updates:
0430 / 1030 / 1630 / 2230
RANKING: SYC
ALT. CLIENT:
Classic
Race starts:
Jul 02nd 19:00
Registration Open!
New HTML5 Client
GO TO RACE
Auckland to Uruguay - 2020 RTW - Leg 3
The third leg of Sailonline's Round the World Race 2020 sees the fleet navigating its way from Orakei, Auckland, New Zealand, across the Pacific and up the South Atlantic to Punta del Este, Uruguay
For your transit from ocean-to-ocean you may leave Tierra del Fuego to port or to starboard, as you please.
PRIZE: SMPF
Race #1362
INFO from brainaid.de
Orange 125ft Particulars
WX Updates:
0430 / 1030 / 1630 / 2230
Ranking: OCCH-OCQ3-SUPSOL-SYC-RTW20
ALT. CLIENT:Classic
Race starts: Jul 01st 20:00 Registration Open!
New HTML5 Client GO TO RACE
Sailonline's Shetland Race 2020 - Leg 2
As always, in line with what the real fleet usually does, we don't allow ourselves much time to sample the traditional hospitality offered to all in Lerwick, Shetland and regretting the brevity of our stay, and resolving to return, we must now race back to Bergen, Norway, in the second leg of this year's Shetland Race. The North Sea can be cantankerous so let's hope the winds and sea state are kind!
Race #1359
INFO from brainaid.de
First 44.7 Particulars
WX Updates:
0430 / 1030 / 1630 / 2230
RANKING: Shetland - SYC
ALT. CLIENT: Classic
RACE CLOSE: Friday, 3 July at 2300utc
Race starts: Jun 27th 16:00 Registration Closed
New HTML5 Client GO TO RACE
SYC Ranking
Series
Mobile Client
SYC members have the benefit of access to our mobile/lightweight web client!