13 September 2017

The Czech Offshore Yachting Association Authority (ČANY - a World sailing member) is delighted to welcome Sailonline for the first time to the southern shores of the Baltic and the 2017 running of the ČANY LANEX Offshore Cup. The event sees the real and virtual fleets race a 300nm course across the Baltic sea – starting and finishing off the N German coast, close to marina Kühlungsborn. Conventionally raced in standard mono hull boats, with limited LOA ranging from 35 to 38 ft, the organisers will always consider opening another class if there is keen interest and a request to do so.
The event emphasises the development of basic seamanship skills which are not common among those living in a land-locked country, such as the Czech Republic.
- working with charts, pilots, boat electronic, self-evaluating meteorology and sea state situation, planning and handling terrestrial water navigation as well as an offshore course
- sailing in all conditions while taking overall responsibility for the vessel and crew, taking into consideration its capabilities and status to ensure safety
- coping with long-term crew load and planning good man power allocation
- looking after a boat's material and equipment while preventing damage to them and minimising the risk of having to retire from racing.
PRIZES
- Podium Winner - CANY Tee-shirt from CANY
- Podium #2 - 3m SYC Membership from CANY
- Podium #3 - CANY Burgee from CANY
3m SYC Membership to the first non-SYC Member to finish sponsored by Sailonline Race Committee.
The race starts on Monday, 18 September at 0700utc and the Sailonline virtual event will be opening for pre-race practice shortly.
Here are two videos from the 2015 event to give you a taster of what to expect: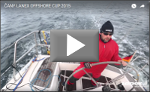 Races
Next Race: 00d 00h 00m
---
Current Races:
Sydney to Mooloolaba 2017
Its January, so Sailonline has decided to race the 468nm from Sydney, on Australia's SE coast, north to the holiday, surfing and sailing centre of Mooloolaba on the Sunshine Coast of Queensland.
Race #1107
INFO by brainaid.de
60ft Trimaran Particulars
WX Updates: 0430 / 1030 / 1630 / 2230
Ranking: SYC
ALT. CLIENT:Classic
Race starts: Jan 23rd 02:00 Registration will open soon
GO TO RACE
2018 40' Series Championship Race 1 - Sardinia Cup
Welcome to a new season and the first of twelve races in the 2018 40' Series Championship!
We will use the Sardinia Cup 223 nm racecourse round Sardinia in the Mediterranean Sea to test your skills.
It seems that there's a lot to see here, so watch your Google Earth feed closely
HOW TO BE DISQUALIFIED!!
READ THIS CAREFULLY !!!!

Race # 1111
INFOfrom brainaid.de
The Chart is NOT available for this race !
WX Updates:
0430 / 1030 / 1630 / 2230
Ranking:
40CH - SYC
ALT. CLIENT:Classic

Race starts: Jan 19th 11:00 Registration Open!
GO TO RACE
Rio In-Port TIMED Race 2018
Many years ago, when the Volvo Round-The-World yachts were 70 foot long and not restricted much in any other way, SOL organized their own little round-the-cans race outside the harbour of Rio de Janeiro. To start our 2018 series of TIMEDRUNS , we are setting those cans out again for you, and this time they will stay in the water for 20 days for all comers to try as often as they wish to set a best time. We won't be racing a VO70 though, but the slightly more sedate X35, which, given that the course is some 80nm in length, will mean you will be confronted by a change of forecast or two during your runs. You'll have to take a view!
RE-REGISTER HERE to race again after finishing a run
Race #1106
INFO by brainaid.de
X-35 OD Particulars
WX Updates:
0430 / 1030 / 1630 / 2230
RANKING:
TRCH-SUPSOL-TRQ1-SYC
ALT. CLIENT: Classic
RACE CLOSE: Thursday,
25 January at 2300utc
Race starts: Jan 05th 11:00 Registration Open!
GO TO RACE
SWR 17/18 Leg 4 - Melbourne to Hong Kong
After celebrating Christmas and New Year it is time for Leg 4 of this fantastic Sailonline World Race 2017/18.
After leaving Melbourne on this (about) 5.500 NM course, we will leave the Solomon Islands, Papua New Guinea and the Philippines, all to port
And remember, once again we'll have to choose the best way to cross the Doldrums
Race #1104
INFOfrom brainaid.de
OD65v3 Particulars
WX Updates: 0430 / 1030 / 1630 / 2230
Ranking: OCCH-OCQ1-SUPSOL-SWR-SYC
ALT. CLIENT:Classic
Race starts: Jan 02nd 03:00 Registration Open!
GO TO RACE
SYC Ranking
Series
Mobile Client
SYC members have the benefit of access to our mobile/lightweight web client!