24 August 2017

Over Labor Day weekend (1-4 September) the Stamford Yacht Club, Connecticut, USA, will be welcoming Sailonline back for the 83rd running of the 238-mile Vineyard Race. This will be the eighth Virtual Vineyard race. The course can be challenging, with conditions in Long Island Sound strongly influenced by weather systems rolling up the US East Coast and the resulting strong tidal currents. For the third year, we hope that racers on Sailonline will be racing with the WRF wind model which gives a wx system grid as dense as 0.01 degrees! Sailonline will sail the full Vineyard course irrespective of real-world weather conditions which, on occasion, can require the real fleet to race within the Sound. Sailonline will again be using the polar of the Santa Cruz 52 and racing against 'Magic' in the real race.
Stamford Yacht Club has announced that it will be awarding a 2017 Vineyard Race Mount Gay Rum baseball cap to each of the Sailonline podium.
Sailonline's race will be opening shortly for pre-race practice and will start with the real Vineyard fleet on the 1 September 2017 at 1700utc.
Race Info
Since the first Vineyard Race in 1932 there have been many celebrated entrants - the record time for the race remains that set in 2007 by Stamford Yacht Club's Reichel/Pugh 66, Blue Yankee, of 20h 20m 15s.
Current Entry List
Race Tracker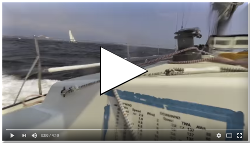 ">
Magic in The Vineyard Race 2015

Races
Next Race: 00d 00h 00m
---
Current Races:
Yates Cup 2017
RAYC welcomes Sailonline to the 2017 running of this Category 3+ race from Auckland around the Hauraki Gulf and challenges us to pit our skills against the real fleet who use the course as training for larger offshore events.
Race #1093
INFOfrom brainaid.de
Beneteau First 44.7 Particulars
WX Updates: 0430 / 1030 / 1630 / 2230
Ranking: SYC
ALT. CLIENT:Classic
Race starts: Nov 23rd 21:00 Registration Open!
GO TO RACE
Lake Superior Lights 2017
Sailonline loves lighthouses and our classic race around the famous lights of Lake Superior is a grand tour of 572nm . With fickle weather worldwide, this could be interesting!
Race #1092
INFOfrom brainaid.de
First47.7 Particulars
NAM_AWIP WX Updates:
0245 / 0845 / 1445 / 2045
Ranking: SYC
PRIZE: SMPF
ALT. CLIENT: Classic
Race starts: Nov 17th 18:00 Registration Open!
GO TO RACE
Elbetico's Fun Run TIMED Race 2017
This ever popular annual 20nm TIMEDRUN returns to our calendar slightly later in the year than usual. This year, our craft of choice is the SOTO30. Like last year's Class40, the SOTO30 is a close-winded boat and has the additional upwind feature of a constant optimum TWA when the wind goes above Force 4. Chances are these aspects will stand to you, weaving your way up the mud flats of the upper reaches of the Huelva delta.
RE-REGISTER HERE to race again after finishing a run
Race #910
INFO by brainaid.de
SOTO30 Particulars
WX Updates:
0430 / 1030 / 1630 / 2230
RANKING:
TRCH-SUPSOL-TRQ4-SYC
ALT. CLIENT: Classic
RACE CLOSE: Sunday,
19 November at 2300utc
Race starts: Nov 10th 16:00 Registration Open!
GO TO RACE
SWR 17/18 Leg 2 - Lisbon to Cape Town
The second of eleven legs of the 2017/18 Sailonline World Race takes us from Lisbon to Cape Town!
In this leg we must catch the Trade Winds, avoid the Azores High, pick the thinnest spot in the Doldrums to go through, then avoid the St. Helena High and catch the Westerly Storm Track that will get us to Cape Town
The southern race boundary has been set at 51°S to mark the Antarctic Ice Exclusion Zone
Race #1095
INFOfrom brainaid.de
OD65v3 Particulars
WX Updates: 0430 / 1030 / 1630 / 2230
Ranking: OCCH-OCQ4-SUPSOL-SWR-SYC
ALT. CLIENT:Classic
Race starts: Nov 05th 14:00 Registration Open!
GO TO RACE
SYC Ranking
Series
Mobile Client
SYC members have the benefit of access to our mobile/lightweight web client!