Board
»
Sailonline Race Committee
»
Races
» Timed Races
Posted by
Capt.D.P.






Posts

66

Registered at

2009-10-27 01:51:32

In order to avoid misunderstandings it is very important for timed races to know exactly the time when you could start racing.

So when you register you should be aware that all the times you acquire before the race start will not count.

It is also important to know exact start time of last trial,so whoever starts after that time his trial will not be valid.

It is also important that no changes are made of those start times during the race or better after the NOR.

We all want the fair sailing for all the participants.

Tomorrow is The 100 Guineas Cup Race- a timed race which starts at 12 00 hrs UTC.
After registering you may make a trial race but hold in mind it is not counting if it is made before the start time. You should calculate to terminate that trial by the start time if you wish to have your first regular time.

Damir

Posted by
mustang_sally






Posts

24

Registered at

2011-04-23 14:01:51

I always thought that timed races didn't have any practice sailing. When the race opens its game on. ( I might be wrong though)
I do agree though that no changes should be made to start times, and also the time the server is to close should be stated before start time and definitly not changed!!!!!!!!

--- Last Edited by mustang_sally at 2011-12-16 21:31:15 ---

Posted by
ShamrockPirate






Posts

189

Registered at

2010-12-03 17:49:57

All... I believe Mustang is correct that the race is active as soon as it opens. Your "start time" is that of your first sent command.

Also, in this non-ranked event, you have the choice of 3 different polars. You may choose the same or different one for each timed run. All for fun!!

Many small fleets will decide when to start their own little regatta or match race with a designated time. Remember, once you start a run, you must finish to be able to reset and run again.

I plan to put my ClassB up against any Gunboats on the course as I am priming all cannon at the moment... in true Pirate fashion!

See you all at the start!

SP

Posted by
captjack1942






Posts

239

Registered at

2008-01-18 03:24:03

Correct Shamrock and Mustang Sally, Timed races count from the opening. You may go as many times as you like/can before closing.

The more experienced sailors will study the weather and choose a time likely to give best results.

In this race you can do different laps in different boats. The only requirement is that you must finish the current circuit before being able to re-register.

Posted by
Capt.D.P.






Posts

66

Registered at

2009-10-27 01:51:32

hey MS,SP and JW,the problems raised in the past just because we did not know exactly when to start racing or registration opening.When there was a very favorable wind at start and than the wind is diminishing,of course it is very important to start as earlier as possible.
The same problem raised for the last run when the wind is increasing and it is necessary to know what is the exact latest time of last run.

Remember Texel timed race

Damir


Posted by
mustang_sally






Posts

24

Registered at

2011-04-23 14:01:51

Sorry I get you now...What your saying is that the start time and last registration time should be in the NOR. And not be changed if favourable winds are coming later in the week!!!
Yes i would definilty agree with that!!

Posted by
RainbowChaser






Posts

2655

Registered at

2009-06-14 09:44:50

Timed Races are always active as soon as they open for registration. Any run that is made after that time counts.

The Race Description for the 100 Guineas Cup will be amended to give a Registration close time and the Race will close 24hrs after Registration closes to allow folks time to complete the course.

REG CLOSE:

22 December @1000utc

RACE CLOSE:

23 December @1000utc

Timed Races are ALWAYS subject to server loads as they are very server intensive and may therefore be pulled earlier than planned if operational needs require it.

___________

--- Last Edited by

RainbowChaser

at 2011-12-17 20:11:07 ---

Posted by
Capt.D.P.






Posts

66

Registered at

2009-10-27 01:51:32

RC , let start like this:NOR is the most important document of the race. It should be precise and well understood by everyone.
There is no changes in NOR if it is not 100 pcnt sure, that all the participants of the race could be notified.

Regarding the timed race if the race starts as soon as it is opened for registration than the registration is the start of the race and no changes should be done in NOR regarding the start.

Regarding the closure of the race in my opinion only the exact time of the start of the last run should be set which should therefore correspond to closure of the registration.
This way, it could be avoided that some boats in a very good,eventually winning run are stopped.

The above is important, as for start of first run, might be good wind which is diminishing and starting as soon as possible is convenient.
Contrary is for the start of the last run the the wind is increasing and it is convenient to start as late as possible.




Posted by
captjack1942






Posts

239

Registered at

2008-01-18 03:24:03

Also note that due to popular demand the close of reg and race dates and times have changed on the home page.

"REG CLOSE: 23 December @1000utc RACE CLOSE: 24 December @1000utc."

captjack

Posted by
RainbowChaser






Posts

2655

Registered at

2009-06-14 09:44:50

If you click on

the link in the Race Description

it will tell you what the SOL Manual says about Timed Races on SOL.

When you register and enter a Timed race you may sit at the start as long as you like BUT the first command you issue will start your boat, unless it is a Delay Command. There is no pre-race practice.

Until registration closes, after each run to the finish, you may come back to the Homepage, click on the re-run link and run again (choosing a different boat, if there is a choice of boats). You may continue doing this as long as registration remains open.

When registration closes, if you haven't finished a run you may continue to do so and get a finish time. If you don't wish to finish but just cruise around, then you can do that too. If you haven't even started a run you can still sit at the start and wait to begin a run - this is risky as if you don't judge the wx right you may miss out on completing a run before the race closes!!

Until race close you may continue either racing or stooging around BUT as soon as you cross the finish line,once registration is closed you cannot re-register to run again. The race remains open for you to observe during this time, and to chat, but you cannot re-run.

At race close, all racing shuts down and anyone out on course (stooging around or racing) will get the rank for that run according to their position on track.

I hope that clarifies things.
Please login to post a reply.
Races
Next Race: 00d 00h 00m
---
Current Races:
Sailonline's Tall Ships Re-Run 2023 - Lisbon to Cadiz
Sailonline's Tall Ships Races 2023 - Lisbon to Cadiz
Race starts: Oct 01st 14:00 Registration will open soon

GO TO RACE
Cairns to Darwin 2023
This race was originally Leg 7 of the A3 series - AGage's Around Australia, which SOL dedicated to AGage's memory. This time it is the ninth race of the All-Round Championship 2023 Series - 1405nm in Orange 125' Catamaran from Cairns, the hub of Australia's tropical holiday zone, to Darwin, the frontier with Asia.
Race #1724
INFO by brainaid.de
Orange 125' PARTICULARS
WX Updates:
0430 / 1030 / 1630 / 2230
Ranking:
ARQ3 - ARCH - SUPSOL - SYC
RACE CLOSE: Saturday,
September 30 at 2300 UTC.
Race starts: Sep 21st 05:00 Registration Closed

GO TO RACE
Carib Rum Run 2023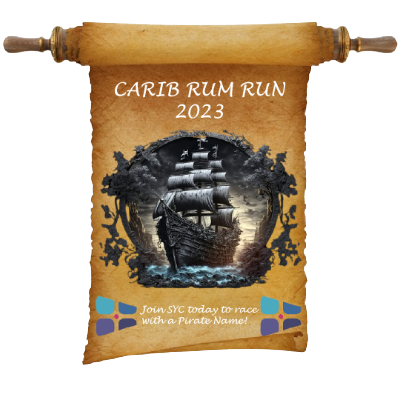 Welcome to the Caribbean and Sailonline's annual Pirate race, running with
International Talk Like a Pirate Day
on 19 September! This is a 1759nm slalom through the rum islands of the Caribbean in our glorious Falkun superyachts! Our mission is to collect barrels from the region's distilleries and carry them to the rum-parched beaches of Cancun, Mexico. Join SYC before race end and ye befuddled scallywags can disguise yer boat for this race only with a pirate name!
Race #1698
INFO
from brainaid.de
Falkun
PARTICULARS
WX Updates:
0430 / 1030 / 1630 / 2230
Ranking: SYC
RACE CLOSE:
Tuesday,
October 3 at 2300 UTC.
Race starts:
Sep 16th 15:00
Registration Closed
GO TO RACE
Sinbad Braves the Bay of Bengal 2023
"Sinbad, you sorry sailor, why have you not told me of this great sea, this giant bay, stretching hundreds of thousands of qasbah east of Al-Hindi to fabled lands where tea and rice and rubber is abundant?" and Sinbad replied "Ahh, umm, shall I go have a look. May I take the Judel Vrolijk 62 again, it's going to be a long voyage, perhaps a million and one half qasbah (c 3000nm)? I'll start in Chittagong and follow the coast to the southern tip of the Hindus' land, round Serendip, head east into the vastness of the seas, and if I'm lucky (no pun intended, oh Mighty One) I shall find land again and then head north and see where I end up". "Fair winds, Sinbad", said the Sultan.
Race #1641
INFOby brainaid.de
Judel Vrolijk 62 PARTICULARS
WX Updates:
0430 / 1030 / 1630 / 2230
Ranking: SYC - SVS
RACE CLOSE: Saturday,
September 30 at 2300 UTC.
Race starts: Sep 13th 08:00 Registration Closed

GO TO RACE
Maryland to Alaska 2023
Welcome to this September edition of 2023 OCCH. This route was first sailed in 2020. At the time it was inspired by Matt Rutherford's single-handed Red Dot Expedition around the Americas in 2012, SOLer Renegade proposing a half-around from Maryland over the North into the Pacific and back through the Panama Canal, in 5 legs, 5 years later. Leg 2 across the North West Passage proved to be particularly challenging and so to create a proper Ocean Race, SRC combined Leg 2 with Leg 1 to give you a race of at least 4000nm from Maryland to Alaska, now to be sailed in our magnificent Archer 78.
PRIZE: SMPF
Race #1719
INFOby brainaid.de
Archer 78 PARTICULARS
WX Updates:
0430 / 1030 / 1630 / 2230
Ranking:
OCQ3 - OCCH - SUPSOL - SYC
RACE CLOSE: Sunday,
October 1 at 2300 UTC.
Race starts: Sep 01st 14:00 Registration Closed

GO TO RACE
SYC Ranking
Series
Mobile Client
SYC members have the benefit of access to our mobile/lightweight web client!