Board
»
Sailonline Yacht Club
» Golden Globe Races 2018 - Seat Of The Pants commitment
Page: First Previous 3 4 5 6 7 8 9 Next Last
Posted by
SWE_Robert






Posts

19

Registered at

2009-06-28 13:03:13

Ok, I walso want to SOTP


Posted by
AWoL






Posts

22

Registered at

2009-07-01 15:15:13

SOTP for me, please.

Posted by
Renegade






Posts

126

Registered at

2011-11-05 16:57:20

I will sail SOTP as well. Using only the computer or android clients with no other tools than what's provided in them.

Fair winds.

Renegade

Posted by
Careka






Posts

35

Registered at

2008-02-26 07:56:07

Make me SOTP also.


--- Last Edited by Careka at 2018-06-14 21:36:41 ---

Posted by
KinkyMiou






Posts

6

Registered at

2012-02-05 11:24:02

Please consider me also as SOTP sailor.
following sailors ahead is not routine programme i suppose.
to the victory!!!

Posted by
Fallabella






Posts

1

Registered at

2017-10-25 18:24:16

As always..SOTP

Posted by
Chipspitter






Posts

8

Registered at

2009-10-09 22:38:46

Always SOTP, tis the only way


Posted by
intermezzo






Posts

6

Registered at

2013-12-25 23:55:31

Just another "day @ office"!,s.o.t.p.soling!,& very glad the committee has organised it,txs,David.

Posted by
Trampantojo






Posts

4

Registered at

2011-06-12 17:57:34

Inviting SOLers to experience 'old school' sailing 1968 style.

SRC is inviting SOLers to commit to emulating the real racers in this 50th year anniversary of Robin Knox Johnson's voyage in Suhaili by committing to race your similar SOL boat (Rustler 36) with no outside assistance, i.e. _NOA, for the feeder, fleet and timed races. See what they have to experience whilst still availing yourself of confirmed six-hour weather (be most grateful as the real sailors do not have even that benefit), dry clothes, a warm and steady bunk, hot food, showers, a country walk to the pub, library etc. and some company etc.!

As a RETRO Race, for the Golden Globe, generally speaking only equipment that was available to Robin Knox Johnston on Suhaili in 1968 may be used. That means NO GPS, Chart plotters, electronic wind instruments, electric autopilots, electronic log, iPhone, satellite phones, digital cameras, computers, cd players, pocket calculators electronic clocks and watches, water makers, carbon fibre, Kevlar, spectra etc… so it is back to film cameras, cassette tapes, sextants, wind up clocks, trailing logs and Dacron sails, wind vanes and typewriters.

Suhaili was a slow, sturdy 32ft double-ended ketch based on a William Atkins ERIC design. She was heavily built of teak and carried no computers, GPS, satellite phone nor water-maker, and Robin completed the challenge with no outside assistance or aid of modern day shore-based weather routing advice. He had only a wind-up chronometer and a barograph to face the world alone, and caught rainwater to survive.

Let us see how we match up to Sir Robin and those brave enough to go out to sea and accept the challenge. Whilst SOL is unable to totally mirror the course for the real racers (see

http://goldengloberace.com/the-route/

) SOL is substantially sailing the same course after a feeder leg and then in a fleet race ,including the 90 minute stopover in Storm Bay Tasmania, followed by a Timed race back to Les Sables d'Olonne.

Please add your boat name below in a response to this post as a record of your commitment to sail Seat Of The Pants (SOTP) for the feeder and then the whole race of about 300 days!

Richard/Go4iT

Chair - SRC

Trampantojo

--- Last Edited by Go4iT at 2018-04-15 15:45:37 ---

--- Last Edited by Trampantojo at 2018-06-15 11:09:20 ---

Posted by
Trampantojo






Posts

4

Registered at

2011-06-12 17:57:34

I accept the rules, because that's the way I always surf.
Greetings, Trampantojo.
Page: First Previous 3 4 5 6 7 8 9 Next Last
Please login to post a reply.
Races
Next Race: 00d 00h 00m
---
Current Races:
Cairns to Darwin 2023
This race was originally Leg 7 of the A3 series - AGage's Around Australia, which SOL dedicated to AGage's memory. This time it is the ninth race of the All-Round Championship 2023 Series - 1405nm in Orange 125' Catamaran from Cairns, the hub of Australia's tropical holiday zone, to Darwin, the frontier with Asia.
Race #1724
INFO by brainaid.de
Orange 125' PARTICULARS
WX Updates:
0430 / 1030 / 1630 / 2230
Ranking:
ARQ3 - ARCH - SUPSOL - SYC
RACE CLOSE: Saturday,
September 30 at 2300 UTC.
Race starts: Sep 21st 05:00 Registration Open!

GO TO RACE
Carib Rum Run 2023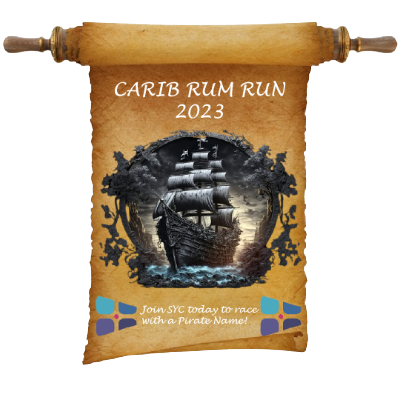 Welcome to the Caribbean and Sailonline's annual Pirate race, running with
International Talk Like a Pirate Day
on 19 September! This is a 1759nm slalom through the rum islands of the Caribbean in our glorious Falkun superyachts! Our mission is to collect barrels from the region's distilleries and carry them to the rum-parched beaches of Cancun, Mexico. Join SYC before race end and ye befuddled scallywags can disguise yer boat for this race only with a pirate name!
Race #1698
INFO
from brainaid.de
Falkun
PARTICULARS
WX Updates:
0430 / 1030 / 1630 / 2230
Ranking: SYC
Race starts:
Sep 16th 15:00
Registration Closed
GO TO RACE
Sinbad Braves the Bay of Bengal 2023
"Sinbad, you sorry sailor, why have you not told me of this great sea, this giant bay, stretching hundreds of thousands of qasbah east of Al-Hindi to fabled lands where tea and rice and rubber is abundant?" and Sinbad replied "Ahh, umm, shall I go have a look. May I take the Judel Vrolijk 62 again, it's going to be a long voyage, perhaps a million and one half qasbah (c 3000nm)? I'll start in Chittagong and follow the coast to the southern tip of the Hindus' land, round Serendip, head east into the vastness of the seas, and if I'm lucky (no pun intended, oh Mighty One) I shall find land again and then head north and see where I end up". "Fair winds, Sinbad", said the Sultan.
Race #1641
INFOby brainaid.de
Judel Vrolijk 62 PARTICULARS
WX Updates:
0430 / 1030 / 1630 / 2230
Ranking: SYC - SVS
RACE CLOSE: Saturday,
September 30 at 2300 UTC.
Race starts: Sep 13th 08:00 Registration Closed

GO TO RACE
Maryland to Alaska 2023
Welcome to this September edition of 2023 OCCH. This route was first sailed in 2020. At the time it was inspired by Matt Rutherford's single-handed Red Dot Expedition around the Americas in 2012, SOLer Renegade proposing a half-around from Maryland over the North into the Pacific and back through the Panama Canal, in 5 legs, 5 years later. Leg 2 across the North West Passage proved to be particularly challenging and so to create a proper Ocean Race, SRC combined Leg 2 with Leg 1 to give you a race of at least 4000nm from Maryland to Alaska, now to be sailed in our magnificent Archer 78.
PRIZE: SMPF
Race #1719
INFOby brainaid.de
Archer 78 PARTICULARS
WX Updates:
0430 / 1030 / 1630 / 2230
Ranking:
OCQ3 - OCCH - SUPSOL - SYC
RACE CLOSE: Sunday,
October 1 at 2300 UTC.
Race starts: Sep 01st 14:00 Registration Closed

GO TO RACE
SYC Ranking
Series
Mobile Client
SYC members have the benefit of access to our mobile/lightweight web client!