Board
»
Technical Support
» Bug: DC on predictor.
Posted by
CaptainMoo






Posts

5

Registered at

2011-12-29 08:20:08

Is this the right place for a bug report on the new client beta?

The orange dot on the predictor line doesn't update when the DC is edited. The dot remains in its original position. If you exit and restart the client the dot no longer appears. I guess it's only placed when the original DC cmd is sent?

Otherwise a truly excellent improvement to the client, thanks.

Posted by
Sambal






Posts

33

Registered at

2008-06-05 22:57:47

"- When the time interval is within 6 hours, an orange dot appears on the predictor(s) - accurate to the minute. Use this as a guide only - as always, some caution is advised when using the predictor for either TWA course path, or for position at a future time. Set the delay value back to 0 to remove the orange indicator. "

Posted by
AGage






Posts

411

Registered at

2008-12-27 10:31:57

Yes Sambal is correctly quoting the relevant section. There has been quite some misunderstanding as to this particular addition, so I would just like to clear it up here...

The dot represents the time interval you currently have in the delay input box. It does not represent any DC actually held on the server.
So if you type 1 (or 1h0m) into the delay box, the orange dot will coincide with the 1hour circle on the predictor. If you have 3h12m specified in the delay box, it will show where you will be at that time. Setting this value to 0 removes it altogether.

There are the static 1 hour circles, and 15 minute pips on the predictor - think of this as a pip you can specify the time interval for yourself

I help develop the client interface for the best online ocean racing sim there is...

__

/

)

/

)

_

/

)

__

Posted by
Pavlova






Posts

1

Registered at

2012-02-11 22:32:59

Ahh! I understand, thanks Aaron.

Posted by
Arthur






Posts

32

Registered at

2008-12-23 14:43:47

I (also) expected the orange dot to stay on place. Eg: when I set a DC to turn around a corner, the dot remains at that place on the predictor-line(s) and I could tweak the time to get a perfect rounding. I found out it just moves along with the predictorline.

Now that I know, it's ok

Cheers, Arthur

If you're still in control, you're not going fast enough.
Please login to post a reply.
Races
Next Race: 00d 00h 00m
---
Current Races:
The Tall Ships Races 2020 - Race 1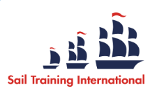 Welcome to the first of three virtual races representing this year's European Tall Ships Races - a race of 220nm from Lisbon, Portugal, giving Cabo de Sao Vicente and Ponta de Sagres plenty of searoom, to Cadiz, Spain
NOTE:Starts and Finishes in tall ships racing are always offshore to avoid conflict with shipping and shipping lanes.
Race #1352
INFO by brainaid.de
Clipper 240 Particulars
WX Updates:
0430 / 1030 / 1630 / 2230
RANKING: TSE - SYC
ALT. CLIENT: Classic
Race starts: Jul 05th 12:00 Registration Open!
New HTML5 Client GO TO RACE
SSANZ Triple Series 2020 - Lewmar 60 PIC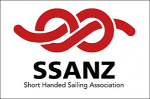 Welcome to Auckland, New Zealand and, for the 9th successive year, Sailonline is happy to provide the virtual version of the brilliant three-race SSANZ two-handed series, raced around the waters of the Hauraki Gulf off New Zealand's North Island. Our direct competitors in this 2020 Lewmar 60 PIC course are the real racers of the Young 88 Association.
Race #1370
INFO from brainaid.de
Young 88 Particulars
WX Updates:
0430 / 1030 / 1630 / 2230
Ranking:
SSANZ - SYC
ALT. CLIENT Classic
Race starts: Jul 03rd 21:15 Registration Open!
New HTML5 Client GO TO RACE
Pacific Cup 2020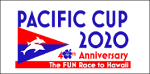 Pacific Cup Yacht Club (PCYC) invites all sailors and SOLer's to participate in the virtual edition of this biennial race from San Francisco Bay, USA, to Kaneohe Bay on Oahu's east coast in the Hawaiian Islands 2070nm across the Pacific Ocean.
Race #1371
INFO
by brainaid.de
Santa Cruz 52
Particulars
WX Updates:
0430 / 1030 / 1630 / 2230
RANKING: SYC
ALT. CLIENT:
Classic
Race starts:
Jul 02nd 19:00
Registration Open!
New HTML5 Client
GO TO RACE
Auckland to Uruguay - 2020 RTW - Leg 3
The third leg of Sailonline's Round the World Race 2020 sees the fleet navigating its way from Orakei, Auckland, New Zealand, across the Pacific and up the South Atlantic to Punta del Este, Uruguay
For your transit from ocean-to-ocean you may leave Tierra del Fuego to port or to starboard, as you please.
PRIZE: SMPF
Race #1362
INFO from brainaid.de
Orange 125ft Particulars
WX Updates:
0430 / 1030 / 1630 / 2230
Ranking: OCCH-OCQ3-SUPSOL-SYC-RTW20
ALT. CLIENT:Classic
Race starts: Jul 01st 20:00 Registration Open!
New HTML5 Client GO TO RACE
Sailonline's Shetland Race 2020 - Leg 2
As always, in line with what the real fleet usually does, we don't allow ourselves much time to sample the traditional hospitality offered to all in Lerwick, Shetland and regretting the brevity of our stay, and resolving to return, we must now race back to Bergen, Norway, in the second leg of this year's Shetland Race. The North Sea can be cantankerous so let's hope the winds and sea state are kind!
Race #1359
INFO from brainaid.de
First 44.7 Particulars
WX Updates:
0430 / 1030 / 1630 / 2230
RANKING: Shetland - SYC
ALT. CLIENT: Classic
RACE CLOSE: Friday, 3 July at 2300utc
Race starts: Jun 27th 16:00 Registration Closed
New HTML5 Client GO TO RACE
SYC Ranking
Series
Mobile Client
SYC members have the benefit of access to our mobile/lightweight web client!