Board
»
General Discussion
» From the U.S. and kinda' clueless
Posted by
SanJul






Posts

1

Registered at

2008-02-01 04:28:03

Currently sailing in the Barcelona World Race and not too sure how this one works. I'm pretty new to this. Looking forward to figuring it all out. Is there a way to do a test run before the start? SanJul

Posted by
kalle






Posts

413

Registered at

2007-06-01 09:58:04

Yea, after you registered on a race, you can log in with the client and practice until 1 hour before the start. 1 hour before the start al boats are towed back to the starting line.

Welcome!
Please login to post a reply.
Races
Next Race: 00d 00h 00m
---
Current Races:
Maryland to Alaska 2020
Inspired by Matt Rutherford's single-handed Red Dot Expedition around the Americas in 2012, SOLer Renegade proposed a half around from Maryland over the North into the Pacific and back through the Panama Canal, in 5 legs, 5 years later. Leg 2 across the North West Passage proved to be particularly challenging and so to create a proper Ocean Race, SRC has combined Leg 2 with Leg 1 to give you a race of at least 4000nm from Maryland to Alaska in our magnificent 90ft Monohull.
PRIZE: SMPF
Race #1366
INFOby brainaid.de
90ft Monohull Particulars
WX Updates:
0430 / 1030 / 1630 / 2230
Ranking:
OCCH - OCQ3 - SUPSOL - SYC
ALT. CLIENT: Classic
Race starts: Aug 04th 20:00 Registration Open!
New HTML5 Client GO TO RACE
SSANZ Triple Series 2020 - Lewmar 100 Baltic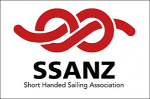 Welcome back to Auckland for the second of three races in this year's SSANZ two-handed series, raced around the waters of the Hauraki Gulf off the E coast of New Zealand's North Island. Our direct competitors in this 2020 Lewmar 100 Baltic course are, again, the real racers of the Young 88 Association.
Race #1377
INFO from brainaid.de
Young 88 Particulars
WX Updates:
0430 / 1030 / 1630 / 2230
Ranking:
SSANZ 2020 - SYC
ALT. CLIENT Classic
Race starts: Jul 31st 21:15 Registration Closed
New HTML5 Client GO TO RACE
Brisbane to Keppel Tropical Yacht Race 2020


When the winter weather turns cool in southern Australia sailors head up to the warmer tropics. Every year in August sailors from all over the world make their way to The Great Barrier Reef for the big winter regattas at Hamilton Island, Airlie Beach and Magnetic Island. What better way to get there than to race to the reef. This year Sailonline is joining with the racers from
RQYS to race the 343 nautical miles from Brisbane to Keppel Island in our TP52s. It might be winter downunder but all you will need is shorts and t-shirts.
Race #1367
INFO
by brainaid.de
TP-52
Particulars
WX Updates:
0430 / 1030 / 1630 / 2230
Ranking: SYC
ALT. CLIENT:
Classic
RACE CLOSE:
Friday,
August 7 at 2300 UTC.
Race starts:
Jul 31st 01:00
Registration Open!
New HTML5 Client
GO TO RACE
The Tall Ships Races 2020 - Race 3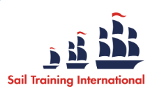 Welcome to the third and last of our races in this year's European Tall Ships Races - a race of 642nm from A Coruna, Spain to Dunkirk France
NOTE:Starts and Finishes in tall ships racing are always offshore to avoid conflict with shipping and shipping lanes.
Race #1361
INFO by brainaid.de
Clipper 240 Particulars
WX Updates:
0430 / 1030 / 1630 / 2230
RANKING: TSE - SYC
ALT. CLIENT: Classic
RACE CLOSE: Thursday, 6 August at 2300utc
Race starts: Jul 27th 12:00 Registration Closed
New HTML5 Client GO TO RACE
SYC Ranking
Series
Mobile Client
SYC members have the benefit of access to our mobile/lightweight web client!