28 June 2018


Golden Globe Race 2018 – Around the world Alone
Race Start 1000UTC, Sunday, 1 July 2018



The host club for the Golden Globe 2018 Race is
The Royal Nomuka Yacht Club of Tonga
Sailonline.org is pleased to be partnering with the organisers and sponsors of the Golden Globe Race 2018 to bring the virtual version of this mammoth sailing feat to armchair navigators around the world. On the 1st of July the solo round the world non-stop Golden Globe 2018 Race will start from Les Sables-d'Olonne.
This year is the 50th Anniversary of the 1968 ocean classic won by Sir Robin Knox-Johnston in his 32 footer, 'Suhaili'. The GGR18 is an around the world solo race that is totally unique and open to all. There are yacht design limitations, unlike the first Golden Globe, as this is also a salute to Suhaili, but if there were not, it would become just another competition to see who can get the best sponsorship. For this reason Sailonline.org has chosen the Rustler 36 as our virtual boat. This race is something that the average sailing person worldwide (with commitment) can compete in. There are 18 entrants currently include young, old, experienced, amateur, professional, coastal, offshore, cruising and adventurous sailors from 13 countries.
Entrants include some of the world's best known skippers – legends of single-handed sailing.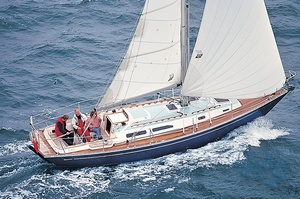 Rustler 36
The virtual GGR18 boat will have characteristics close to those of a Rustler 36 of which there are six yachts entered in the passage race and the main event. Participants in the virtual GGR18 will be able to test their navigational skills against the real Rustler 36s as well as the other yachts in the fleet. Also, with the permission of the race organisers and with the cooperation of YB Tracking, Sailonline.org will display the real fleet on the virtual race screen. This adds a sense of 'reality', competitiveness and involvement in the race.
Sailonline's virtual Golden Globe 2018 Race will open for registration soon to allow ample time to practise. Competing in virtual races on Sailonline is free and no advantage can be gained by buying a better suit of sails or including 'rock star' crew members. This is true one-design racing and a test of skill.
GGR 2018 Entry List


Races
Next Race: 00d 00h 00m
---
Current Races:
The Tall Ships Races 2020 - Race 1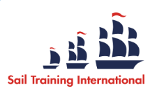 Welcome to the first of three virtual races representing this year's European Tall Ships Races - a race of 220nm from Lisbon, Portugal, giving Cabo de Sao Vicente and Ponta de Sagres plenty of searoom, to Cadiz, Spain
NOTE:Starts and Finishes in tall ships racing are always offshore to avoid conflict with shipping and shipping lanes.
Race #1352
INFO by brainaid.de
Clipper 240 Particulars
WX Updates:
0430 / 1030 / 1630 / 2230
RANKING: TSE - SYC
ALT. CLIENT: Classic
Race starts: Jul 05th 12:00 Registration Open!
New HTML5 Client GO TO RACE
SSANZ Triple Series 2020 - Lewmar 60 PIC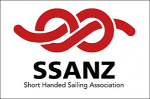 Welcome to Auckland, New Zealand and, for the 9th successive year, Sailonline is happy to provide the virtual version of the brilliant three-race SSANZ two-handed series, raced around the waters of the Hauraki Gulf off New Zealand's North Island. Our direct competitors in this 2020 Lewmar 60 PIC course are the real racers of the Young 88 Association.
Race #1370
INFO from brainaid.de
Young 88 Particulars
WX Updates:
0430 / 1030 / 1630 / 2230
Ranking:
SSANZ - SYC
ALT. CLIENT Classic
Race starts: Jul 03rd 21:15 Registration Open!
New HTML5 Client GO TO RACE
Pacific Cup 2020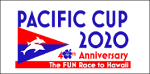 Pacific Cup Yacht Club (PCYC) invites all sailors and SOLer's to participate in the virtual edition of this biennial race from San Francisco Bay, USA, to Kaneohe Bay on Oahu's east coast in the Hawaiian Islands 2070nm across the Pacific Ocean.
Race #1371
INFO
by brainaid.de
Santa Cruz 52
Particulars
WX Updates:
0430 / 1030 / 1630 / 2230
RANKING: SYC
ALT. CLIENT:
Classic
Race starts:
Jul 02nd 19:00
Registration Open!
New HTML5 Client
GO TO RACE
Auckland to Uruguay - 2020 RTW - Leg 3
The third leg of Sailonline's Round the World Race 2020 sees the fleet navigating its way from Orakei, Auckland, New Zealand, across the Pacific and up the South Atlantic to Punta del Este, Uruguay
For your transit from ocean-to-ocean you may leave Tierra del Fuego to port or to starboard, as you please.
PRIZE: SMPF
Race #1362
INFO from brainaid.de
Orange 125ft Particulars
WX Updates:
0430 / 1030 / 1630 / 2230
Ranking: OCCH-OCQ3-SUPSOL-SYC-RTW20
ALT. CLIENT:Classic
Race starts: Jul 01st 20:00 Registration Open!
New HTML5 Client GO TO RACE
Sailonline's Shetland Race 2020 - Leg 2
As always, in line with what the real fleet usually does, we don't allow ourselves much time to sample the traditional hospitality offered to all in Lerwick, Shetland and regretting the brevity of our stay, and resolving to return, we must now race back to Bergen, Norway, in the second leg of this year's Shetland Race. The North Sea can be cantankerous so let's hope the winds and sea state are kind!
Race #1359
INFO from brainaid.de
First 44.7 Particulars
WX Updates:
0430 / 1030 / 1630 / 2230
RANKING: Shetland - SYC
ALT. CLIENT: Classic
RACE CLOSE: Friday, 3 July at 2300utc
Race starts: Jun 27th 16:00 Registration Closed
New HTML5 Client GO TO RACE
SYC Ranking
Series
Mobile Client
SYC members have the benefit of access to our mobile/lightweight web client!