27 August 2018

This Labor Day weekend (31 August - 2 September) the Stamford Yacht Club, Connecticut, USA, will be welcoming Sailonline back for the 84th running of the 238-mile Vineyard Race. This will be the 9th Virtual Vineyard Race. The course can be challenging, with conditions in Long Island Sound strongly influenced by weather systems rolling up the US East Coast and by the strong tidal currents up and down the sound.
For the 4th year now, we hope to be able to race online with the WRF wind model which gives a wx system grid as dense as 0.05 degrees! Sailonline will sail the full Vineyard course irrespective of real-world weather conditions which, on occasion, can require the real fleet to race within the Sound. Sailonline will, as by now has become a tradition, race the polar of the Santa Cruz 52. There is only one SC52 in this year's real fleet and that is "Magic", who we have raced against in previous Virtual Vineyard Races.
Sailonline's race has already opened for pre-race practice and will start with the real Vineyard fleet on the 31 August 2017 at 1700utc. Moreover, Stamford Yacht Club has announced that it will be awarding a Gill Vineyard Race 2018 cap to each of the Sailonline podium.

Race Info
Since the first Vineyard Race in 1932 there have been many celebrated entrants - a new record time for the race of 15h 06m 50s was set Greg Slyngstad of Seattle Yacht Club in 2017, sailing "Fujin", a Bieker 55 catamaran. Also, this year, SOLer "Chaos" will be competing in the real Vineyard in a Pogo Mini.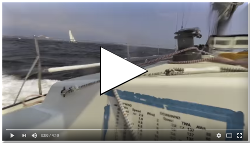 ">
Magic in The Vineyard Race 2015
Current Entry List
Race Tracker

Races
Next Race: 00d 00h 00m
---
Current Races:
Jubilant Race 2019
Yacht Jubilant crewed by SOLers and chums, will be racing round the Eddystone Lighthouse this weekend, in the second of her two qualifiers for the 2019 Irish Rock Race and invites Sailonline to join her in this 230nm event.
Race #1257
INFO from brainaid.de
J30 Particulars
WX Updates:
0430 / 1030 / 1630 / 2230
Ranking: None
ALT. CLIENT:Classic
Race starts: May 25th 08:30 Registration Open!
GO TO RACE
Tokyo to San Francisco 2019
Welcome to a quick 4500nm jaunt in our 60ft Trimarans.
Don't forget to stow a bonito and some miso and something to drink for this transpacific race from Tokyo to San Francisco in hopefully good weather and good wind.
PRIZE: SMPF
Race #1251
INFO from brainaid.de
60ft TrimaranParticulars
WX Updates:
0430 / 1030 / 1630 / 2230
Rankings: OCCH-OCQ2-SUPERSOL-SYC
ALT. CLIENT: Classic
Race starts: May 15th 17:00 Registration Open!
GO TO RACE
Golden Globe Race 2018 - Leg 2 Storm Bay to Les-Sables d'Olonne
Welcome to Leg 2 of Sailonline's virtual version of the 2018 Golden Globe Race. After a brief respite in Storm Bay, Tasmania, of a minimum of 90 minutes after arrival, we are now racing across the Pacific, round Cape Horn and home to Les-Sables d'Olonne.
DO NOT START TOO EARLY
If you raced Leg 1 then you MUST wait 90 minutes before starting this leg. The penalty for starting Leg 2 before finishing Leg 1 is NO RANKING. The penalty for starting Leg 2 within 90 minutes of finishing Leg 1 is 5x the time you started too early.
Race #1181
INFO by brainaid.de
Rustler 36 PARTICULARS
WX Updates:
0430 / 1030 / 1630 / 2230
Ranking: GGR
ALT. CLIENT:Classic
Race starts: Sep 15th 12:00 Registration Open!
GO TO RACE
SYC Ranking
Series
Mobile Client
SYC members have the benefit of access to our mobile/lightweight web client!