27 August 2018

This Labor Day weekend (31 August - 2 September) the Stamford Yacht Club, Connecticut, USA, will be welcoming Sailonline back for the 84th running of the 238-mile Vineyard Race. This will be the 9th Virtual Vineyard Race. The course can be challenging, with conditions in Long Island Sound strongly influenced by weather systems rolling up the US East Coast and by the strong tidal currents up and down the sound.
For the 4th year now, we hope to be able to race online with the WRF wind model which gives a wx system grid as dense as 0.05 degrees! Sailonline will sail the full Vineyard course irrespective of real-world weather conditions which, on occasion, can require the real fleet to race within the Sound. Sailonline will, as by now has become a tradition, race the polar of the Santa Cruz 52. There is only one SC52 in this year's real fleet and that is "Magic", who we have raced against in previous Virtual Vineyard Races.
Sailonline's race has already opened for pre-race practice and will start with the real Vineyard fleet on the 31 August 2017 at 1700utc. Moreover, Stamford Yacht Club has announced that it will be awarding a Gill Vineyard Race 2018 cap to each of the Sailonline podium.

Race Info
Since the first Vineyard Race in 1932 there have been many celebrated entrants - a new record time for the race of 15h 06m 50s was set Greg Slyngstad of Seattle Yacht Club in 2017, sailing "Fujin", a Bieker 55 catamaran. Also, this year, SOLer "Chaos" will be competing in the real Vineyard in a Pogo Mini.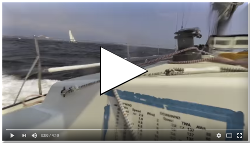 ">
Magic in The Vineyard Race 2015
Current Entry List
Race Tracker

Races
Next Race: 00d 00h 00m
---
Current Races:
BA-Rio 2020
Bemvindo/Bienvenidos to BA-Rio Race 2020, designed by SOL'er zero in 2013. This is a replica of a classic triennial race of 1,118nm between Buenos Aires, Argentina and Rio de Janeiro, Brazil, first run in 1947.
Race #1323
Infofrom brainaid.de
Riptide 50 Particulars
WX Updates:
0430 / 1030 / 1630 / 2230
Ranking:
SYCCH-SYCQ1-SUPSERSOL-SYC
ALT. CLIENT: Classic

Race starts: Feb 01st 18:00 Registration will open soon
New HTML5 Client GO TO RACE
Up Helly Aa 2020
A-OI!!! The dark of winter is beginning to lift and across the Shetland Islands the light of fire festivals hastens the arrival of spring. The Up Helly Aa festival in Lerwick is the biggest of them all and so, as is Sailonline's tradition, we shall be racing to Lerwick to (virtually) take part in the Up Helly Aa festivities there which take place this year on Tuesday, 28 January. SAILING NOTE: Gruney may be approached from any direction but must be passed for rounding purposes as indicated on the chart.
Race #1321
INFO from brainaid.de
Elan 410 Particulars
WX Updates:
0430 / 1030 / 1630 / 2230
RANKING: SYC
ALT. CLIENT: Classic
Race starts: Jan 27th 11:00 Registration Open!
New HTML5 Client GO TO RACE
Martinique Sprint 2020
One of the surprising things about France is that you find nice little departments of it everywhere; here, par example, in the Caribbean Sea's Windward Isles. Yes, Martinique is part of the European Union, and for a few Euro coin you can charter an F18 catamaran to explore the beaches along its eastern coast. There's an online race on here as well on Saturday, January 25; just 21.5nm from Île Cabrits to Le Robert. Why not join in?
Race #1313
INFO by brainaid.de
F18 Particulars
WX Updates:
0430 / 1030 / 1630 / 2230
Ranking:
SPRCH - SUPSOL - SRQ1 - SYC
ALT. CLIENT:Classic

RACE CLOSE: Sunday,
February 2 at 2300 UTC.
Race starts: Jan 25th 18:00 Registration Closed
New HTML5 Client GO TO RACE
3CR - Caen Channel Craic 2020
This 975 NM course first run in 2011 mixes challenging coastal sailing through the Solent with a tricky triangular course across the Celtic Sea before finishing in Normandy.
You are provided with our excellent "Club Swan 50" to do it!
Race #1320
INFO from brainaid.de
Club Swan 50 Particulars
WX Updates:
0430 / 1030 / 1630 / 2230
Ranking: SYC
ALT. CLIENT:Classic
RACE CLOSE: Wednesday,
January 29 at 23:00 UTC.
Race starts: Jan 19th 16:00 Registration Closed
New HTML5 Client GO TO RACE
SYC Ranking
Series
Mobile Client
SYC members have the benefit of access to our mobile/lightweight web client!