Board
»
In memoriam
» RIP psail - Joao Malafaia
Posted by
Jan van der Puil






Posts

92

Registered at

2013-08-06 21:35:15

Words rarely fail me, but today I am lost. A whatsapp from my Sailonline buddy Joao Malafaia came in towards the end of the morning. Strangely, it was in Portuguese. It looked like it might be an invitation to a festive occasion in Lisboa or something. Perhaps my name had ended up on the mailing list. I wasn't going to be able to make that, but I thought I better run the message through Google Translate. There was a word that was bothering me: 'falecimento'. Had Joao gone broke? As I typed in the words and Google translated, horror gripped my heart. Joao, SOL navigator of psail, had died. The message was from his son, Miguel. There was a phone number and so I called Miguel.

Joao had suffered a heart attack. Miguel and Joao's father, who were there when it happened, were not able to help or get help in time. Out of the blue, blackest swan! Joao will never sail online or on the sea again. My great friend, who changed his password to 'Big Hug' (Grande Abraço), his standard email sign-off, so that it was easiest for me to remember it, if I was going to do a spell of boat-sitting for him. Joao, who I first met sailing on VR with sailonline.org boldly written along the side of his hull! Joao, SOL's greatest source of new and exciting polars, and creator of the ever so challenging 40ft Series. But also Joao, the precision geotechnical engineer, proprietor of Pertis Engenheiros Consultores Lda, and Joao, who sailed with me across the seas of the Mediterranean, and above all gentle, generous, adventurous, and sometimes grumpy, stubborn Joao. Fair winds, Joao. I am quietly heartbroken, and all of SOL will miss you.

Jan van der Puil / bonknhoot

_______

--- Last Edited by Jan van der Puil at 2019-04-08 21:11:32 ---

Posted by
dikkehenk






Posts

65

Registered at

2012-02-24 15:03:37

Great player, great person. Sleep well mate, we'll meet again.

Posted by
RainbowChaser






Posts

2655

Registered at

2009-06-14 09:44:50

I am more sorry than I can say to read these words. You have painted a wonderful pen-portrait of the kindness that was Joao/psail. Knowing I am mostly housebound, he would often just email a photo of something he had seen - a tallship offshore Lisbon, a beautiful flower, an arrangement of vegetables.. nothing in particular. On occasion, after I started sailing quite badly, he would even send me hints (I told him "only hints, anything more and it would notfeel like me racing"). I have nothing but fond memories of a delightful person, who could, when he had the time to put his mind to it, sail supremely well on Sailonline, would often challenge certain aspects of the platform, but would always be around to assist with polar creation.

Eight bells and a drink in your honour - Grande Abraço.

___________

--- Last Edited by

RainbowChaser

at 2019-04-08 21:49:14 ---

Posted by
WIN






Posts

326

Registered at

2009-07-09 23:32:07

I took me abut 15 minutes staring at my laptop before I was even capable of opening this window , may be just because feeling appropriate for me to say something.

Problem is that I have no clue of what to say ....I am really shocked .....

Under normal circumstances , when somebody leaves this world I say that "no words can mean anything....they are totally useless .....totally empty ....totally helpless " .....

This time I am so schocked that I do not even know how I will manage to go to sleep ...and it is midnight here already when this piece of bad news hits me .....

Caro Joao the only consolation I can find at this time is that I remember you always had a smile on your face ...very rare quality.

Sorry my friends .....I better go back to my philosopy when confronting with death ........" silence "

Ciao Joao !

I am in total disbelief ......

Piero

======================

09 apr pm

The sad news have spread amongst the members of the SOL Italian Team. They have expressed the desire that I add their grief to mine here.

So …..On behalf of all those who fly the Italian flag high on the mast of the SOL pinky boats …. A BIG HUG to Joao …..

You have always expressed friendship and respect for us …….it is now our time to pay total respect to you ….Thank you Joao !! …..

The "Padrão dos Descobrimentos" will steer with you on every sea and ocean !

Italians pay respect to Portuguese navigators (33 + 1)

Ciao


--- Last Edited by WIN at 2019-04-09 12:37:15 ---

Posted by
Garagiste






Posts

8

Registered at

2011-09-09 14:58:28

I have no words. I always had the utmost respect when racing against psail. He will be missed more than I can express. Fair winds and following seas to a friend I never met. - Garagiste

Posted by
kroppyer






Posts

346

Registered at

2010-02-05 15:25:55

I'll miss the positive energy and enthusiasm you spread, João. Let it remain spreading.

A Big Hug

--- Last Edited by kroppyer at 2019-04-08 23:12:57 ---

Posted by
Adriano (Batatabh)






Posts

17

Registered at

2018-07-09 12:24:27

I'm so sorry, very sad news.

--- Last Edited by Adriano (Batatabh) at 2019-04-13 20:30:50 ---

Posted by
Go4iT






Posts

122

Registered at

2011-03-14 23:58:15

Joao was mainly a son. father and husband and to his family his early loss will be a great blow and my sincere condolences are offered. I met him as a respected sailor who was committed to yachting and who gave it his best. He will be greatly missed on our race course and in our hearts. May the winds be at your back and the sun on your face for ever more.

Posted by
Vince Nel (WW)






Posts

101

Registered at

2011-11-05 09:30:13

Devastated to say the least. When we last spoke on email Joao had extended an invitation to us to visit him at home as soon as I can get a yacht kitted and make the passage to Portugal... that was not that long ago. Was looking forward spending some time with him and his family and go sailing together... That will now have to wait for a while.

I for one will miss him a lot as we shared many a story on email and chatted quite a bit through the years...

Bugger... don't know what else to say really... Will write a more coherent post later. Day suddenly gone strangely dark here by us.

--- Last Edited by Vince Nel (WW) at 2019-04-09 07:45:13 ---

I like to talk a lot... sometimes I even make sense, mostly not...

Posted by
Dingo






Posts

94

Registered at

2013-03-09 04:23:58

I am here looking out at the moonlight on the water and thinking of so many hours SOLing with psail and email chatting with Joao. He has left us and now something is forever lost. Fair winds my friend.
Races
Next Race: 00d 00h 00m
---
Current Races:
Cairns to Darwin 2023
This race was originally Leg 7 of the A3 series - AGage's Around Australia, which SOL dedicated to AGage's memory. This time it is the ninth race of the All-Round Championship 2023 Series - 1405nm in Orange 125' Catamaran from Cairns, the hub of Australia's tropical holiday zone, to Darwin, the frontier with Asia.
Race #1724
INFO by brainaid.de
Orange 125' PARTICULARS
WX Updates:
0430 / 1030 / 1630 / 2230
Ranking:
ARQ3 - ARCH - SUPSOL - SYC
RACE CLOSE: Saturday,
September 30 at 2300 UTC.
Race starts: Sep 21st 05:00 Registration Open!

GO TO RACE
Carib Rum Run 2023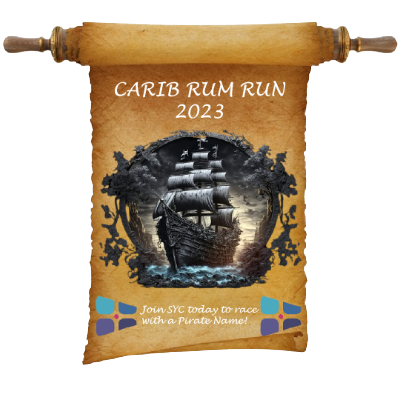 Welcome to the Caribbean and Sailonline's annual Pirate race, running with
International Talk Like a Pirate Day
on 19 September! This is a 1759nm slalom through the rum islands of the Caribbean in our glorious Falkun superyachts! Our mission is to collect barrels from the region's distilleries and carry them to the rum-parched beaches of Cancun, Mexico. Join SYC before race end and ye befuddled scallywags can disguise yer boat for this race only with a pirate name!
Race #1698
INFO
from brainaid.de
Falkun
PARTICULARS
WX Updates:
0430 / 1030 / 1630 / 2230
Ranking: SYC
Race starts:
Sep 16th 15:00
Registration Closed
GO TO RACE
Sinbad Braves the Bay of Bengal 2023
"Sinbad, you sorry sailor, why have you not told me of this great sea, this giant bay, stretching hundreds of thousands of qasbah east of Al-Hindi to fabled lands where tea and rice and rubber is abundant?" and Sinbad replied "Ahh, umm, shall I go have a look. May I take the Judel Vrolijk 62 again, it's going to be a long voyage, perhaps a million and one half qasbah (c 3000nm)? I'll start in Chittagong and follow the coast to the southern tip of the Hindus' land, round Serendip, head east into the vastness of the seas, and if I'm lucky (no pun intended, oh Mighty One) I shall find land again and then head north and see where I end up". "Fair winds, Sinbad", said the Sultan.
Race #1641
INFOby brainaid.de
Judel Vrolijk 62 PARTICULARS
WX Updates:
0430 / 1030 / 1630 / 2230
Ranking: SYC - SVS
RACE CLOSE: Saturday,
September 30 at 2300 UTC.
Race starts: Sep 13th 08:00 Registration Closed

GO TO RACE
Maryland to Alaska 2023
Welcome to this September edition of 2023 OCCH. This route was first sailed in 2020. At the time it was inspired by Matt Rutherford's single-handed Red Dot Expedition around the Americas in 2012, SOLer Renegade proposing a half-around from Maryland over the North into the Pacific and back through the Panama Canal, in 5 legs, 5 years later. Leg 2 across the North West Passage proved to be particularly challenging and so to create a proper Ocean Race, SRC combined Leg 2 with Leg 1 to give you a race of at least 4000nm from Maryland to Alaska, now to be sailed in our magnificent Archer 78.
PRIZE: SMPF
Race #1719
INFOby brainaid.de
Archer 78 PARTICULARS
WX Updates:
0430 / 1030 / 1630 / 2230
Ranking:
OCQ3 - OCCH - SUPSOL - SYC
RACE CLOSE: Sunday,
October 1 at 2300 UTC.
Race starts: Sep 01st 14:00 Registration Closed

GO TO RACE
SYC Ranking
Series
Mobile Client
SYC members have the benefit of access to our mobile/lightweight web client!