23 May 2021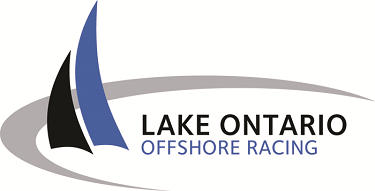 Sailonline is delighted to announce that it will be partnering with Lake Ontario Offshore Racing (LOOR) to run virtual versions of three of their popular races raced on Lake Ontario. LOOR is a not-for-profit organisation and is run by volunteers drawn from several yacht clubs around Lake Ontario with the aim of delivering the best races throughout the sailing season while also complying with the Clean Regatta rules of Sailors for the Sea.
Sailonline will be racing its Beneteau First 36.7 for all three races:
(1) Susan Hood Trophy Race (June): An overnight fully-crewed 75nm circuit around the west end of Lake Ontario. Run annually every year since 1955 (except 2020, of course) the race is affectionately referred to as 'the coolest race on the lake" and offers a brisk opening to the race season in Ontario.
(2) Lake Ontario 300 Challenge (July): A 300 Nautical Mile figure-eight circumnavigation of Lake Ontario. Since 1990, the LO300 has been a main event for offshore racing on the great lakes and as, probably, the longest freshwater race in the world the course vists the Niagara River, the gateway to the St.Lawrence Seaway at Main Duck Island in the Thousand Islands, and a customs-free visit to the American shoreline of Lake Ontario in New York State
(3) LOSHRS Race #4 (August): A 100 miler race that runs the west end of Lake Ontario, from PCYC to Burlington via Toronto Islands, then to the Niagara River entrance and back to to PCYC.
Each of Sailonline's virtual versions of these real races will open several days before race start to allow practice on-course - the techniques for sailing on Sailonline are the same for all races so all LOOR members, friends and family are invited to start racing for free on Sailonline today!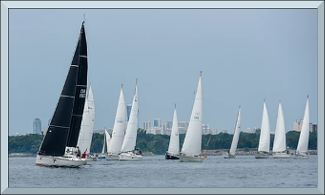 Races
Next Race: 00d 00h 00m
---
Current Races:
Vasco da Gama Ocean Race 2022


Point Yacht Club welcomes Sailonline to the 2022 running of the classic Vasco da Gama Ocean Race. This race is the oldest established international sailing event in South Africa and traditionally starts in the bay of Maputo, the old Portuguese colonial capital of Mozambique and finishes in Durban. Last year, and now again this year, the race was/will be from Durban to East London - circa 250nm in native Cape 31 speed machines.
Race #1573
INFO by brainaid.de
Cape 31 PARTICULARS
WX Updates:
0430 / 1030 / 1630 / 2230
Ranking:
ARQ2 - ARCH - SUPSOL - SYC
Race starts: May 22nd 08:00 Registration Open!

GO TO RACE
Elba Rendezvous 2022
Another new race in the SOL calendar. This time a sprint along the route of the classic regatta triangle proposed by Renegade. The theatre of our struggle will be Golfo Di Follonica with its start and finish at Piombino. More buoys were set up in front of Porto Azzurro on Elba Island and next to Punta Ala. One lap of 38 NM will be done with the help of Beneteau Figaro. Carefully plan the direction to start 😊 and "Let the force be with you."
Race #1579
INFO by brainaid.de
Beneteau Figaro PARTICULARS
WX Updates:
0430 / 1030 / 1630 / 2230
Ranking:
SPRQ2 - SPRCH - SUPSOL - SYC
RACE CLOSE: Wednesday,
May 18 at 2300 UTC.
Race starts: May 14th 16:00 Registration Closed

GO TO RACE
Seoul to Seoul TIMED 2022
In this TIMED race designed by NZL_Scotsman, you'll start at Incheon, sail around 34nm WNW through the Korean DMZ towards the island of Yongmae-do and leave it to port, before returning to Incheon. Luckily, there is no military presence to contend with in this SOL race, though there's still plenty of islands to watch out for and not BBQ on. And once back in Incheon, you can even RE-REGISTER HERE for another attempt. Fastest round trip wins!
Race #1585
INFO by brainaid.de
J130 PARTICULARS
WX Updates:
0430 / 1030 / 1630 / 2230
Ranking: TRQ2 - TRCH - SUPSOL - SYC
RACE CLOSE: Sunday,
22 May at 2300 UTC
Race starts: May 09th 12:00 Registration Open!

GO TO RACE
San Francisco to New York 2022
Cornelius Vanderbilt, who made his money - that his descendants enjoyed to spend sailing and racing yachts - by recognizing that getting from the East Coast to the West Coast of the USA was best done by rail, would have been more than a little amused to see SOL organizing yacht races over the very route by water he made redundant. It's about 13,000 nautical miles, which compares with less than 3000 statute miles by train! Six years ago, the best SOLers managed to complete the passage from San Francisco to New York in around 36 days, sailing our much-used veteran ocean greyhound, the Super Maxi 100. Time to try again, this time on the VO70. If you aim for a SOG of 18kn, it'll only take you a month.
PRIZE: SMPF
Race #1567
INFO by brainaid.de
VO70_v4 PARTICULARS
WX Updates:
0430 / 1030 / 1630 / 2230
Ranking:
OCQ2 - OCCH - SUPSOL - SYC
Race starts: May 01st 19:00 Registration Closed

GO TO RACE
Sea of Japan Race 2022
For our fourth Seven Seas of Asia race, we invite you to an exciting 1900nm race down Japan's Pacific seaboard, through the Suwo Sound and back north up the length of the Sea of Japan to a finish off Russia's seaport of Kholmsk on the south western coast of Sakhalin Island, in suitably sturdy Finngulf 43s. Don't miss it!
Race #1542
INFOby brainaid.de
Finngulf 43 PARTICULARS
WX Updates:
0430 / 1030 / 1630 / 2230
Ranking: SYC - SSA
RACE CLOSE: Thursday,
May 19 at 2300 UTC.
Race starts: May 01st 02:00 Registration Closed

GO TO RACE
SYC Ranking
Series
Mobile Client
SYC members have the benefit of access to our mobile/lightweight web client!