23 May 2021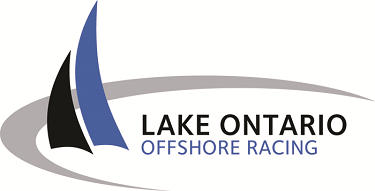 Sailonline is delighted to announce that it will be partnering with Lake Ontario Offshore Racing (LOOR) to run virtual versions of three of their popular races raced on Lake Ontario. LOOR is a not-for-profit organisation and is run by volunteers drawn from several yacht clubs around Lake Ontario with the aim of delivering the best races throughout the sailing season while also complying with the Clean Regatta rules of Sailors for the Sea.
Sailonline will be racing its Beneteau First 36.7 for all three races:
(1) Susan Hood Trophy Race (June): An overnight fully-crewed 75nm circuit around the west end of Lake Ontario. Run annually every year since 1955 (except 2020, of course) the race is affectionately referred to as 'the coolest race on the lake" and offers a brisk opening to the race season in Ontario.
(2) Lake Ontario 300 Challenge (July): A 300 Nautical Mile figure-eight circumnavigation of Lake Ontario. Since 1990, the LO300 has been a main event for offshore racing on the great lakes and as, probably, the longest freshwater race in the world the course vists the Niagara River, the gateway to the St.Lawrence Seaway at Main Duck Island in the Thousand Islands, and a customs-free visit to the American shoreline of Lake Ontario in New York State
(3) LOSHRS Race #4 (August): A 100 miler race that runs the west end of Lake Ontario, from PCYC to Burlington via Toronto Islands, then to the Niagara River entrance and back to to PCYC.
Each of Sailonline's virtual versions of these real races will open several days before race start to allow practice on-course - the techniques for sailing on Sailonline are the same for all races so all LOOR members, friends and family are invited to start racing for free on Sailonline today!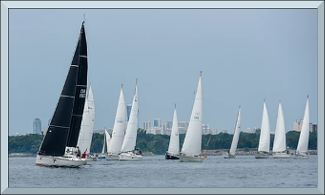 Races
Next Race: 00d 00h 00m
---
Current Races:
Sail Around Turkey 2023



This is one of Sailonline's iconic and more challenging races. Our IMOCA 60 Foil high-speed yachts will sail across three seas (Black Sea, Sea of Marmara, Mediterranean Sea) and two beautiful straits (Strait of Istanbul - Bosphorus and Strait of Canakkale - Dardanelles). Altogether 1372 nm of great and demanding sailing from Hopa (the easternmost point of the Turkish Black Sea coast) to Iskenderun (the easternmost point of Turkey's Mediterranean coast). Get ready for a lot of fun; we are waiting for you at the starting line.
Race #1665
INFO by brainaid.de
IMOCA 60 Foil PARTICULARS
WX Updates:
0430 / 1030 / 1630 / 2230
Ranking:
ARQ1 - ARCH - SUPSOL - SYC
Race starts: Mar 21st 15:00 Registration Open!

GO TO RACE
Sinbad Seeks Spices 2023
Having surveyed Arabia, Sinbad Al-SOL'er next invites you to race him on his second of seven epic voyages to every corner of the Indian Ocean and beyond, this time to seek spices in Zanzibar, departing from Xaafun, a trading post on the tip of the Horn of Africa since the days of the Mycenaeans and on through Roman times to the Nights of 1,001 of AL-Sail'or, Al-SOL'er's illustrious ancestor. SOLing by the sun and the stars, aka seat-of-the-pants, the voyage will take you east as far as Praslin island, south as far as Anjouan, to Zanzibar's Unguja for all things spices, but only back as far as Mogidishu – another exhausting 3000nm adventure, this time in Reichel/Pugh 66s.
Race #1637
INFOby brainaid.de
Reichel/Pugh 66 PARTICULARS
WX Updates:
0430 / 1030 / 1630 / 2230
Ranking: SYC - SVS
Race starts: Mar 19th 09:00 Registration Closed

GO TO RACE
Lanzarote to Grenada 2023
It should be a great time of year to sail the third Ocean race of this Year in our luxurious Xp55, from the Canaries, 2865nm down to the lush Caribbean island of Grenada, famed for its rum, spices and chocolate. Serious chocoholics can even sign up for a tour, which includes a scrumptious three-course lunch spotlighting chocolate in every course.
PRIZE: SMPF
Race #1667
INFOby brainaid.de
Xp55 PARTICULARS
WX Updates:
0430 / 1030 / 1630 / 2230
Ranking:
OCQ1 - OCCH - SUPSOL - SYC
RACE CLOSE: Monday,
March 27 at 2300 UTC.
Race starts: Mar 03rd 12:00 Registration Closed

GO TO RACE
SYC Ranking
Series
Mobile Client
SYC members have the benefit of access to our mobile/lightweight web client!