23 May 2021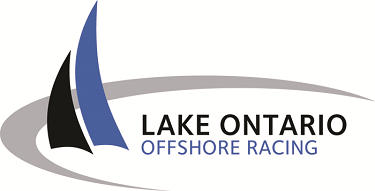 Sailonline is delighted to announce that it will be partnering with Lake Ontario Offshore Racing (LOOR) to run virtual versions of three of their popular races raced on Lake Ontario. LOOR is a not-for-profit organisation and is run by volunteers drawn from several yacht clubs around Lake Ontario with the aim of delivering the best races throughout the sailing season while also complying with the Clean Regatta rules of Sailors for the Sea.
Sailonline will be racing its Beneteau First 36.7 for all three races:
(1) Susan Hood Trophy Race (June): An overnight fully-crewed 75nm circuit around the west end of Lake Ontario. Run annually every year since 1955 (except 2020, of course) the race is affectionately referred to as 'the coolest race on the lake" and offers a brisk opening to the race season in Ontario.
(2) Lake Ontario 300 Challenge (July): A 300 Nautical Mile figure-eight circumnavigation of Lake Ontario. Since 1990, the LO300 has been a main event for offshore racing on the great lakes and as, probably, the longest freshwater race in the world the course vists the Niagara River, the gateway to the St.Lawrence Seaway at Main Duck Island in the Thousand Islands, and a customs-free visit to the American shoreline of Lake Ontario in New York State
(3) LOSHRS Race #4 (August): A 100 miler race that runs the west end of Lake Ontario, from PCYC to Burlington via Toronto Islands, then to the Niagara River entrance and back to to PCYC.
Each of Sailonline's virtual versions of these real races will open several days before race start to allow practice on-course - the techniques for sailing on Sailonline are the same for all races so all LOOR members, friends and family are invited to start racing for free on Sailonline today!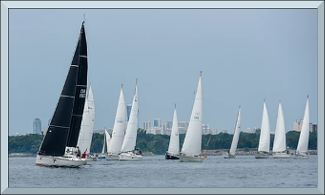 Races
Next Race: 00d 00h 00m
---
Current Races:
Cape Town to Port Elizabeth 2021


Welcome back to Cape Town. Our barely-used C2R74 awaits us for a further outing round the cape where the winds and currents of the Atlantic and Indian Ocean meet. It's 400 miles to Port Elizabeth. As always, it will be challenging!
Race #1530
INFOby brainaid.de
C2R74 PARTICULARS
WX Updates:
0430 / 1030 / 1630 / 2230
Ranking:
SYQ4 - SYCCH - SUPSOL - SYC
Race starts: Dec 07th 16:00 Registration will open soon

GO TO RACE
Illas Cies Sprint 2021
It is 550nm from Dingle to Vigo, and from Pensacola to Yucatan as well, but at the mouth of Vigo's Ria we find the wonderful nature reserve of the Cies Islands, breeding ground for more than 20,000 doubly-blessed seagulls, doubly-blessed as Vigo is also home to Europe's largest fishing fleet. It rains even more in Vigo than in Dingle, and especially in winter, but let's race anyway, from Vigo's glorious old-world Real Club Nautic around the islands and up the Ria de Pontevedra to Combarro, where you may just espy through the fog bonknhoot's Damacle wintering ashore. About 32nm in magnificent Melges 40s.
Race #1516
INFOby brainaid.de
Melges 40 PARTICULARS
WX Updates:
0430 / 1030 / 1630 / 2230
RANKING:
SPRQ4 - SPRCH - SUPSOL - SYC
Race starts: Dec 04th 16:00 Registration Open!

GO TO RACE
Gray Whale Migration 2021
As temperatures begin to drop in the northern hemisphere, Eastern Pacific Gray Whales, who have spent the summer months in the nutrient rich feeding grounds of the Bering Sea, begin to make their way south to their winter home in the warm conditions off the coast of Mexico. We will be joining them for their 3,886nm migration in our 90ft monohull.
Race #1523
INFO by brainaid.de
90ft Monohull PARTICULARS
WX Updates:
0430 / 1030 / 1630 / 2230
Ranking:
SYC
Race starts: Dec 02nd 19:00 Registration Open!

GO TO RACE
Christmas Is (Pac) to Christmas Is (Ind) 2021
Welcome to Sailonline's annual festive season race for Christmas 2021! This year we will be racing our fabulous VO70_v4 the 5,827nm from Christmas Island in the Pacific to Christmas Island in the Indian Ocean. All islands between our start and finish, including the "island" of Australia are in play so enjoy whichever route you choose!
Race #1522
INFO by brainaid.de
VO70_v4 PARTICULARS
WX Updates:
0430 / 1030 / 1630 / 2230
RANKING:
OCQ4 - OCCH - SUPSOL - SYC
Race starts: Dec 01st 03:00 Registration Open!

GO TO RACE
Return from Lindisfarne 2021
Having re-enacted the Swedish Vikings raid on Lindisfarne of 793 AD earlier this month, we must now return. The good land, the (slightly) shorter winters and the comely Saxon maidens tempted our predecessors to linger, but we may not stay and must cross the North Sea before the weather breaks. Fair winds, oh Njord, we pray of you, for our longships on this 465nm voyage.
Race #1526
INFOby brainaid.de
Longship Drake PARTICULARS
WX Updates:
0430 / 1030 / 1630 / 2230
Ranking: SYC
RACE CLOSE: Monday,
December 6 at 2300 UTC.
Race starts: Nov 25th 16:00 Registration Closed

GO TO RACE
CCA Delivery Cruising 2021 - Newport to Antigua


Welcome to Sailonline's last virtual cruise of 2021. Departing our sheltered moorings in Newport RI, we are now off to Antigua, via Bermuda some 1572nm distant. You may start at any time after 1800utc on 24 November, to arrive in English Harbour, Antigua before 1800utc on 24 December.
Race #1510
INFO by brainaid.de
Santa Cruise 52 PARTICULARS
Passport Cruise 40 PARTICULARS
WX Updates:
0430 / 1030 / 1630 / 2230
RANKING: NONE
Race starts: Nov 24th 18:00 Registration Open!

GO TO RACE
SYC Ranking
Series
Mobile Client
SYC members have the benefit of access to our mobile/lightweight web client!