Board
»
Technical Discussion
» The Weather Research & Forecasting Model (WRF)
Posted by
ita10267






Posts

88

Registered at

2008-12-29 10:33:09

so, you are referring to the grid discretization.
In SOL this changes from race to race. Usually we start from 0.5x0.5 deg GRIB file from NOAA which is then interpolated to the grid of our interest. In Leg4, for the first time, we are running the ocean on a 1x1 deg grid. The "pointy" edges are caused by the interpolation algorithm (bilinear), which is the same we use to get wind in between grid points.
The WRF model we are using in the BOS-NEW race is evaluated on a much denser grid. This is not an interpolation process but a complete physical evaluation. The 0.5degx0.5deg GRIBS from NOAA are taken as boundary and starting conditions then the calculations are done on a powerful computer. The result is a 0.05X0.05 deg GRIB.

Posted by
A2






Posts

347

Registered at

2009-10-26 00:39:42

Thank you for the additional information. Your terms are more precise, I am glad you understood my explanation.

Posted by
ita10267






Posts

88

Registered at

2008-12-29 10:33:09

Posted by
ita10267






Posts

88

Registered at

2008-12-29 10:33:09

forecast for sunday morning

Posted by
JB






Posts

305

Registered at

2013-03-07 08:54:34

Viva Andrea.

Great expectations for this race with the new "WRF" weather forecast system and corresponding GRIB files. The first and only routing I've made was Friday morning with qTVlm (file"weather_225_wrfems_20150213_1030.grb").

A small thought. The GRIB files for the SWR Leg 4 are around 1,3 Mb size, for the Boston test aprox. 2 Mb. If we linearly extrapolate the file size in function of the corresponding race field's dimensions we get a big size GRIB file.

Some pre-race facts.
- Calculations for routing are "heavier" as expected - the GRIB as much more and also better info;
- It's easier to obtain a geometrical stable tacking path within the qTVlm minimum 5 minutes step calculations (I could have used the 10 minute time step for getting the same results);
- The qTVlm routing optimization process was quicker - the "raw path" is already very good.

The race "test".
I only used the Zappe Android app (again) for running this one.
With the initial WF it went smoothly and the first South tack was accomplished normally.
After the second WF I couldn't load the app as it started crashing caused by memory issues. The result was an impossibility to make the second South tack (at the time I was running aprox. at #11). I tried several tweaks on the phone, as closing all the open apps, inputting minimum setting on the SOL apps, etc., but it didn't work, so I've stayed for hours without the possibility for maneuvering the boat.
At the same time I was running psail on the SWR and on Huelva TR without any issues.

The future trend is more power on the "mobile" and less pc/laptop-ish.
Hence this "test" made using the Android app - well, the message is delivered.
I totally support and expect the trend will also be more and better GRIB's, like the ones from WRF.
Andrea we go in the right direction. Thank you.


Posted by
ita10267






Posts

88

Registered at

2008-12-29 10:33:09

JB,
at present time we have to allow for some WX data outside the race course (the purple line). This to allow predictor to work properly in the client. In this race we have used 0.5deg from each side. In the end we had more than 30% of datapoints "useless" for the race. In an optimal condition (no points outside race area), wxfile should have been around 4MB, which travels compressed now, so perfectly usable for the "desktop" client.
Regarding mobile, probably it has some problems (depending on hardware) regarding memory and cache. Probably Zappe can look into that.
Finally, the WRF is defined every hour, so dataset is 3X for the same resolution compared to GFS. As outlaw commented, we should push for even higher time resolution (1 frame every 15min). In this case probably we'll have denser frames for the first 6hrs and sparser afterwards.
Ciao
a.

Posted by
kroppyer






Posts

346

Registered at

2010-02-05 15:25:55

Hi ita,

It seems the WRF changes a lot more with each Wx update compared to the GFS. Is that just because the changes are a lot more noticeable with the Higher resolution, or also because it's a lot harder to forecast accurately on this scale? (I guess they both play a big role)

Posted by
ita10267






Posts

88

Registered at

2008-12-29 10:33:09

In synoptic conditions, i.e. wind given by large pressure systems, forecast are simpler and more reliable (see the Bos-New race with the heavy storm). In fluky conditions, with basically no pressure gradient, wind is given by "local"effect such as cloud coverage etc. So yes, on mesoscale, weather is less "consistent".

As a comparison, GFS is "averaged" over a much bigger gridsize, so all the small scale variation are zeroed and you ave a more stable but less interesting windfield. On the other hand NAM model, on a 0.1deg scale, has the same behaviour.
Races
Next Race: 00d 00h 00m
---
Current Races:
Cairns to Darwin 2023
This race was originally Leg 7 of the A3 series - AGage's Around Australia, which SOL dedicated to AGage's memory. This time it is the ninth race of the All-Round Championship 2023 Series - 1405nm in Orange 125' Catamaran from Cairns, the hub of Australia's tropical holiday zone, to Darwin, the frontier with Asia.
Race #1724
INFO by brainaid.de
Orange 125' PARTICULARS
WX Updates:
0430 / 1030 / 1630 / 2230
Ranking:
ARQ3 - ARCH - SUPSOL - SYC
RACE CLOSE: Saturday,
September 30 at 2300 UTC.
Race starts: Sep 21st 05:00 Registration Open!

GO TO RACE
Carib Rum Run 2023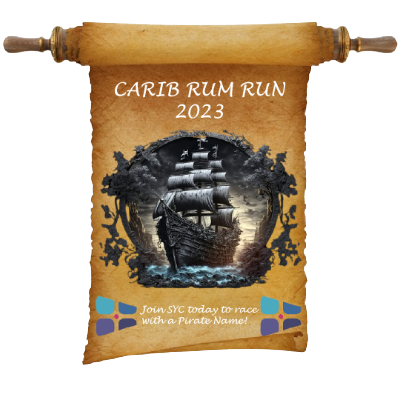 Welcome to the Caribbean and Sailonline's annual Pirate race, running with
International Talk Like a Pirate Day
on 19 September! This is a 1759nm slalom through the rum islands of the Caribbean in our glorious Falkun superyachts! Our mission is to collect barrels from the region's distilleries and carry them to the rum-parched beaches of Cancun, Mexico. Join SYC before race end and ye befuddled scallywags can disguise yer boat for this race only with a pirate name!
Race #1698
INFO
from brainaid.de
Falkun
PARTICULARS
WX Updates:
0430 / 1030 / 1630 / 2230
Ranking: SYC
Race starts:
Sep 16th 15:00
Registration Closed
GO TO RACE
Sinbad Braves the Bay of Bengal 2023
"Sinbad, you sorry sailor, why have you not told me of this great sea, this giant bay, stretching hundreds of thousands of qasbah east of Al-Hindi to fabled lands where tea and rice and rubber is abundant?" and Sinbad replied "Ahh, umm, shall I go have a look. May I take the Judel Vrolijk 62 again, it's going to be a long voyage, perhaps a million and one half qasbah (c 3000nm)? I'll start in Chittagong and follow the coast to the southern tip of the Hindus' land, round Serendip, head east into the vastness of the seas, and if I'm lucky (no pun intended, oh Mighty One) I shall find land again and then head north and see where I end up". "Fair winds, Sinbad", said the Sultan.
Race #1641
INFOby brainaid.de
Judel Vrolijk 62 PARTICULARS
WX Updates:
0430 / 1030 / 1630 / 2230
Ranking: SYC - SVS
RACE CLOSE: Saturday,
September 30 at 2300 UTC.
Race starts: Sep 13th 08:00 Registration Closed

GO TO RACE
Maryland to Alaska 2023
Welcome to this September edition of 2023 OCCH. This route was first sailed in 2020. At the time it was inspired by Matt Rutherford's single-handed Red Dot Expedition around the Americas in 2012, SOLer Renegade proposing a half-around from Maryland over the North into the Pacific and back through the Panama Canal, in 5 legs, 5 years later. Leg 2 across the North West Passage proved to be particularly challenging and so to create a proper Ocean Race, SRC combined Leg 2 with Leg 1 to give you a race of at least 4000nm from Maryland to Alaska, now to be sailed in our magnificent Archer 78.
PRIZE: SMPF
Race #1719
INFOby brainaid.de
Archer 78 PARTICULARS
WX Updates:
0430 / 1030 / 1630 / 2230
Ranking:
OCQ3 - OCCH - SUPSOL - SYC
RACE CLOSE: Sunday,
October 1 at 2300 UTC.
Race starts: Sep 01st 14:00 Registration Closed

GO TO RACE
SYC Ranking
Series
Mobile Client
SYC members have the benefit of access to our mobile/lightweight web client!