11 November 2023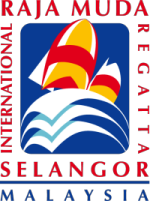 Sailonline is delighted to once again be partnering with the Royal Selangor Yacht Club to bring the virtual Raja Muda Selangor International Regatta to our online community.

For 2023, Sailonline has expanded our usual event to a three race series featuring the passage races in the regatta starting on the following dates:
RMSIR Race1: Port Klang to Pangkor – Saturday, Nov 18th 2023
RMSIR Race2: Pangkor to Penang – Monday, Nov 20th 2023
RMSIR Race5: Pengang to Langkawi – Thursday Nov 23rd 2023

All races start at 04:00 UTC on each date.
The Raja Muda is the Crown Prince of Selangor, one of nine constitutional monarchies that make up the mainland peninsular territories of the Malaysian Federation. A keen sailor, the Sultan, as he is today, conceived the regatta as a stop-over/feeder to South East Asia's other sailing spectacular, Thailand's Kings Cup. First run in 1989, the Raja Muda has evolved into a full week of racing and entertainment, featuring three overnight passage races, plus 3 days of inshore racing in Penang and Langkawi, all organised by the Royal Selangor Yacht Club in association with the RORC.

Sailonline's virtual yacht for all races this year – racing in the passage races, Leg 1, 2 and 5 of the regatta – is the Farr 400, a boat that should relish the fickle conditions in the Straits of Mallaca.
Sailonline's race is now open for pre-race practice.


Races
Next Race: 00d 00h 00m
---
Current Races:
SOL's Bermuda Triangle TIMED Race 2023
Inspired by the America's Cup racing in Bermuda, this is a fun triangular course of 90nm, which we originally raced with psail and bonkhoot's collaborative polar for the AC72 foiling catamaran. Having tried the course in the more pedestrian Open 60 in 2021, this year we return to the AC72, in fact to the MODIFIED AC72v2, modified to remove the inconsistencies that obtained from the original interpolation of the limited data issued by the AC 2003 Principal Race Officer in connection with penalties determination. This is a TIMED race, which means you get multiple chances to try out the ramifications of the revisions. Be careful though, the polar remains a handling challenge with major stall-out potential!
RE-REGISTER HERE to race again after finishing a run
Race #1704
INFO by brainaid.de
AC72v2 PARTICULARS
WX Updates:
0430 / 1030 / 1630 / 2230
RANKING:
TRQ4 - TRCH - SUPSOL – SYC
RACE CLOSE: Friday,
15 December at 2300 UTC
Race starts: Dec 02nd 12:00 Registration Open!

GO TO RACE
Christmas to Christmas Island 2023
Two waypoints, start and finish, and between them 5827 NM of two oceans. Not much time if we want to sit at the Christmas Eve table. You will need to maintain an average speed of over 10 knots, so prepare your Volvo70s well and choose the best of the many possible routes. Hands up everyone who knew there were TWO Christmas Islands?! OK, maybe you have sailed this Sailonline course before... but it's time to get ready for the 2023 challenge of racing between Christmas Island in the Pacific to Christmas Island in the Indian Ocean! It also marks the conclusion of our prestigious Ocean Race Championship 2023. Please have fun! Fair winds!
PRIZE: SMPF
Race #1745
INFO by brainaid.de
Volvo70 PARTICULARS
WX Updates:
0430 / 1030 / 1630 / 2230
Ranking: OCQ4 - OCCH - SUPSOL - SYC
Race starts: Dec 01st 23:00 Registration Open!

GO TO RACE
SYC Ranking
Series
Mobile Client
SYC members have the benefit of access to our mobile/lightweight web client!