3 September 2022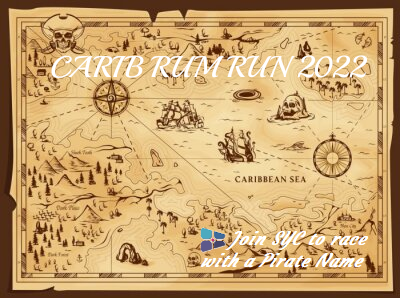 We are mere days away from Sailonline's annual Caribbean Pirate Fest – an opportunity for SYC members to change their boatname to something piratical, for this race only, and to fill our General chat column with pirate-speak! (arr, that be lingo yer varmint!). This will be the 12th year of this fun event and as ever, you are all invited to participate, even if you aren't a member of SYC, but as Sailonline's only source of income is SYC memberships, perhaps now is the time to join!
Racing round the Caribbean, picking up barrels of rum from several distilleries as we go, and allegedly delivering them to Cancun Mexico is our mission – this year our beautiful "tall ship" is our impressive multi-masted superyacht, Falkun.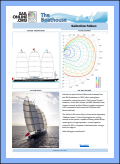 SO JOIN THE SYC AND RACE WITH A PIRATE NAME:
SYC Members only may request that their SOL boatname is changed to something piratical for this race! All info is here. Such a boatname change for this one race will not change your login credentials or affect your SYC rankings. You may join SYC at any time before race finish and have your name changed!
Useful Links:
Talk Like a Pirate.com
How to Talk Like a Pirate
Pirate Name Generator

Races
Next Race: 00d 00h 00m
---
Current Races:
Tour Down Under 2022
It will be 694nm of killing racing on an amazing route created by SOL'er AGage. In the chat of the first edition of this race, Tyger wrote "Only an Aussie (and a crazy one) with intimate knowledge of these waters could have come up with such a racecourse". Well maybe AGage was a bit crazy, but he was also a genius when he made it, inspired by the great cycling race "Tour Down Under". Instead of bikes we will use fast 60ft Trimarans. So rest well and prepare large amounts of coffee. You will have at least two days without sleep. 😊
Race #1595
INFO by brainaid.de
60ft Trimaran PARTICULARS
WX Updates:
0430 / 1030 / 1630 / 2230
Ranking:
ARQ3 - ARCH - SUPSOL - SYC
Race starts: Sep 25th 02:00 Registration Open!

GO TO RACE
Hong Kong to Auckland 2022
It's time to test your ocean racing skills in a variety of weathers as we head the 6400 NM between Hong Kong and Auckland in a fast Super Maxi 100. We'll be heading from a northern summer to a southern winter so keep plenty of cold weather gear and warm rum on board!
PRIZE: SMPF
Race #1597
INFOby brainaid.de
Super Maxi 100 PARTICULARS
WX Updates:
0430 / 1030 / 1630 / 2230
Ranking:
OCQ3-OCCH-SUPSOL-SYC
RACE CLOSE: Wednesday,
September 28 at 2300 UTC.
Race starts: Sep 01st 04:00 Registration Closed

GO TO RACE
SYC Ranking
Series
Mobile Client
SYC members have the benefit of access to our mobile/lightweight web client!