4 July 2022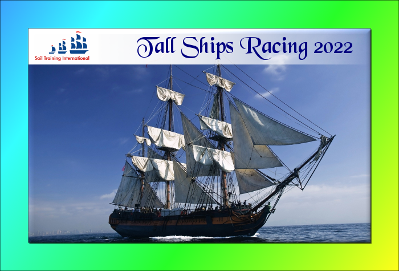 Welcome to Sailonline's Tall Ships racing in Europe 2022 for the 12th consecutive season in association with Sail Training International. With the global pandemic being managed as safely as possible, we have tall ships racing in reality this year (always subject, of course, to the vagaries of #COVID19) so we are delighted to find ourselves once more racing against the best of the best in the real tall ships world.
The two races, comprising a Sailonline mini-series, will be:
1. The Tall Ships Races 2022 - Race 1 – Esbjerg to Harlingen
2. The Tall Ships Races 2022 - Race 2 – Antwerp to Aalborg

You may wonder what happens between Harlingen and Antwerp – well, the real ships and crews are "cruising in company", which is tall-ship speak for swapping crews for shared experience and competition and dropping into selected local ports. Sailonline has the luxury of having its virtual Clippers magically moved from the finish of Race 1 to the start of Race 2!
This virtual sailing experience runs hand in hand with Sail Training International's mission - the development and education of young people through the sail training experience, regardless of nationality, culture, religion, gender or social background. Sail Training International and Sailonline both count heavily on volunteer support with financial gain excluded from the equation.
There are four classes of Tall Ship in the real races, ranging from the biggest Class A Square Rigged ships of more than 40m in length, down to training yachts of 9.14m. Sailonline has developed performance polars based on published data for several different tall ships, and usually races to compete against real Class A ships. If you are more accustomed to sailing, or not at all, the experience of racing a Tall Ship with its hugely tricky windward performance is truly challenging so the sooner you register to race on Sailonline and learn the technical basics of how to navigate and steer any boat, the better you will be when we start our Tall Ships racing for 2022 later this week!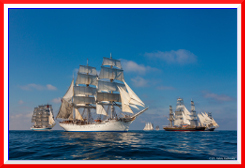 Races
Next Race: 00d 00h 00m
---
Current Races:
Sail Around Turkey 2023



This is one of Sailonline's iconic and more challenging races. Our IMOCA 60 Foil high-speed yachts will sail across three seas (Black Sea, Sea of Marmara, Mediterranean Sea) and two beautiful straits (Strait of Istanbul - Bosphorus and Strait of Canakkale - Dardanelles). Altogether 1372 nm of great and demanding sailing from Hopa (the easternmost point of the Turkish Black Sea coast) to Iskenderun (the easternmost point of Turkey's Mediterranean coast). Get ready for a lot of fun; we are waiting for you at the starting line.
Race #1665
INFO by brainaid.de
IMOCA 60 Foil PARTICULARS
WX Updates:
0430 / 1030 / 1630 / 2230
Ranking:
ARQ1 - ARCH - SUPSOL - SYC
Race starts: Mar 21st 15:00 Registration Open!

GO TO RACE
Sinbad Seeks Spices 2023
Having surveyed Arabia, Sinbad Al-SOL'er next invites you to race him on his second of seven epic voyages to every corner of the Indian Ocean and beyond, this time to seek spices in Zanzibar, departing from Xaafun, a trading post on the tip of the Horn of Africa since the days of the Mycenaeans and on through Roman times to the Nights of 1,001 of AL-Sail'or, Al-SOL'er's illustrious ancestor. SOLing by the sun and the stars, aka seat-of-the-pants, the voyage will take you east as far as Praslin island, south as far as Anjouan, to Zanzibar's Unguja for all things spices, but only back as far as Mogidishu – another exhausting 3000nm adventure, this time in Reichel/Pugh 66s.
Race #1637
INFOby brainaid.de
Reichel/Pugh 66 PARTICULARS
WX Updates:
0430 / 1030 / 1630 / 2230
Ranking: SYC - SVS
Race starts: Mar 19th 09:00 Registration Closed

GO TO RACE
Lanzarote to Grenada 2023
It should be a great time of year to sail the third Ocean race of this Year in our luxurious Xp55, from the Canaries, 2865nm down to the lush Caribbean island of Grenada, famed for its rum, spices and chocolate. Serious chocoholics can even sign up for a tour, which includes a scrumptious three-course lunch spotlighting chocolate in every course.
PRIZE: SMPF
Race #1667
INFOby brainaid.de
Xp55 PARTICULARS
WX Updates:
0430 / 1030 / 1630 / 2230
Ranking:
OCQ1 - OCCH - SUPSOL - SYC
RACE CLOSE: Monday,
March 27 at 2300 UTC.
Race starts: Mar 03rd 12:00 Registration Closed

GO TO RACE
SYC Ranking
Series
Mobile Client
SYC members have the benefit of access to our mobile/lightweight web client!