9 September 2017
Once a year for the past seven years around the date of International Talk Like a Pirate Day (19 September) a Piratical frenzy overtakes SOLers. Racing a modern yacht polar we change our names, start speaking pirate lingo and race around the islands of the Caribbean during hurricane season while visiting several of the amazing rum distilleries of the region in our Carib Rum Run PRIZE Race. It is tremendous fun and while our navsim skills may not improve that much during the course of the event, our ability to talk like a pirate surely does! Sailonline's race this year starts on 13 September at 1000utc and will open shortly for pre-race practice.
Since the death of Andrew "Bart" Simpson in San Francisco in 2013 and the subsequent founding of the Andrew Simpson Sailing Foundation in his memory, commemorated every year by a global day of sailing, known as Barts Bash in early September, we also promote this sailing charity during this race. Bart's Bash has just announced that funds raised this year will go towards projects in the Caribbean islands recently devastated by extreme weather.
The Carib Rum Run is always a PRIZE race and this year there are two prizes.
1. To the race winner will go a Nauticalia replica of Captain Cook's Chart Magnifier, donated by RainbowChaser: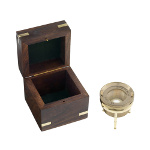 2. To the first non-SYC member to finish will go the prize of a one-year membership of SYC sponsored by the Sailonline Yacht Club under this year's SYC Membership Pay Forward scheme (anyone interested in being a sponsor in this wonderful scheme please contact coord@sailonline.org).
JOIN THE SYC TO RACE WITH A PIRATE NAME:
SYC Members only may change or modify their SOL boatname to something more piratical for the duration of this race! All info is here . Such a boatname change for this one race will not change your login credentials or affect your SYC rankings. You may, of course, join SYC at any time before race finish!
Useful Links
Talk Like a Pirate.com
How to Talk Like a Pirate
Pirate Name Generator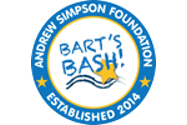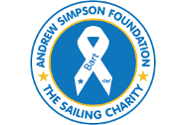 Races
Next Race: 00d 00h 00m
---
Current Races:
The Three Festivals Tall Ships Regatta 2018 - Race 1
Welcome to the first of two races of The Three Festivals Tall Ships Regatta - a run of 147nm from Liverpool, around the Isle of Man to finish offshore Dublin. A pleasant outing for our elegant Clipper ships.
NOTE:Starts and Finishes in Tall Ships racing are offshore to avoid conflict with shipping and shipping lanes.
Race #1143
INFO by brainaid.de
Clipper 240 Particulars
WX Updates:
0430 / 1030 / 1630 / 2230
RANKING: Tall Ships - SYC
ALT. CLIENT: Classic
Race starts: May 28th 15:00 Registration Open!
GO TO RACE
Aegean Rally 2018
"The International Aegean Sailing Rally is a regatta with a long history, organized every year by the HORC (Hellenic Offshore Racing Club). It is the oldest and most splendid sailing event in Greece and is characterized as a marine Marathon", thus write its organisers, The Hellenic Offshore Racing Club, and in 2015 SOL followed the IRL yachts round for all four legs. Marathon, however, lies too far off the beaten track, so, we, at SOL, much encouraged by the great success of our ouzo-fuelled sprint of January this year, have decided to use another of the 2015 legs for sprinting. This one starts in Athens, then rounds Agios Dimitrios Kythnos for Piperi, to finish at the Temple of Poseidon on the tip of the Attica peninsula.
Race #1138
INFO by brainaid.de
GB90 Particulars
WX Updates:
0430 / 1030 / 1630 / 2230
Ranking:
SPRCH - SPRQ2 - SUPSOL - SYC
ALT. CLIENT:Classic
Race starts: May 26th 16:00 Registration Open!
GO TO RACE
SWR 17/18 Leg 9 - Newport to Cardiff
We are back in the northern hemisphere!
After a good rest in Newport it's time to head for Europe, more specifically Cardiff in Wales
"A smooth trip" you might think, but The Atlantic Ocean can offer many surprises. One of them could be The Azores High, which in the late spring can drift north and block your route to Cardiff.
Consider yourself warned.
Race #1146
INFO from brainaid.de
OD65v3 Particulars
WX Updates: 0430 / 1030 / 1630 / 2230
Ranking: 2017SWR-2018OCCH-2018SUPSOL-2018OCQ2-SYC
PRIZE: SMPF
SOL Classic Client
Race starts: May 20th 18:00 Registration Open!
GO TO RACE
Van Isle 360 2018
Welcome back to Vancouver and the 525nm delightful course designed by SOLer fastpassage39. This is a tricky race, combining tight channels and open water which our TP 52 will love.
Race #1147
INFO by brainaid.de
TP 52 Particulars
WX Updates: 0430 / 1030 / 1630 / 2230
Ranking: SYC
ALT. CLIENT:Classic
Race starts: May 17th 16:00 Registration Open!
GO TO RACE
Tristan TIMED Race 2018
Welcome to the South Atlantic and a challenging 68nm course around the three quaintly and incongruously named islands of the remote outpost known as Tristan da Cunha. The gales may come and go but the sea is everlasting. This is a TIMED race originally designed by NZL_Scotsman.
RE-REGISTER HERE to race again after finishing a run.
Race #1130
INFO by brainaid.de
Farr 38 Particulars
WX Updates:
0430 / 1030 / 1630 / 2230
Ranking:
TRCH-SUPSOL-TRQ2-SYC
ALT CLIENT: Classic RACE CLOSE: Sunday,
27 May at 2300utc
Race starts: May 06th 12:00 Registration Open!
GO TO RACE
SYC Ranking
Series
Mobile Client
SYC members have the benefit of access to our mobile/lightweight web client!