9 September 2017
Once a year for the past seven years around the date of International Talk Like a Pirate Day (19 September) a Piratical frenzy overtakes SOLers. Racing a modern yacht polar we change our names, start speaking pirate lingo and race around the islands of the Caribbean during hurricane season while visiting several of the amazing rum distilleries of the region in our Carib Rum Run PRIZE Race. It is tremendous fun and while our navsim skills may not improve that much during the course of the event, our ability to talk like a pirate surely does! Sailonline's race this year starts on 13 September at 1000utc and will open shortly for pre-race practice.
Since the death of Andrew "Bart" Simpson in San Francisco in 2013 and the subsequent founding of the Andrew Simpson Sailing Foundation in his memory, commemorated every year by a global day of sailing, known as Barts Bash in early September, we also promote this sailing charity during this race. Bart's Bash has just announced that funds raised this year will go towards projects in the Caribbean islands recently devastated by extreme weather.
The Carib Rum Run is always a PRIZE race and this year there are two prizes.
1. To the race winner will go a Nauticalia replica of Captain Cook's Chart Magnifier, donated by RainbowChaser: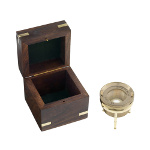 2. To the first non-SYC member to finish will go the prize of a one-year membership of SYC sponsored by the Sailonline Yacht Club under this year's SYC Membership Pay Forward scheme (anyone interested in being a sponsor in this wonderful scheme please contact coord@sailonline.org).
JOIN THE SYC TO RACE WITH A PIRATE NAME:
SYC Members only may change or modify their SOL boatname to something more piratical for the duration of this race! All info is here . Such a boatname change for this one race will not change your login credentials or affect your SYC rankings. You may, of course, join SYC at any time before race finish!
Useful Links
Talk Like a Pirate.com
How to Talk Like a Pirate
Pirate Name Generator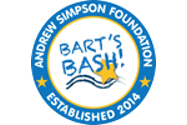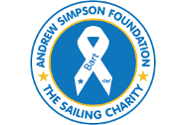 Races
Next Race: 00d 00h 00m
---
Current Races:
Yates Cup 2017
RAYC welcomes Sailonline to the 2017 running of this Category 3+ race from Auckland around the Hauraki Gulf and challenges us to pit our skills against the real fleet who use the course as training for larger offshore events.
Race #1093
INFOfrom brainaid.de
Beneteau First 44.7 Particulars
WX Updates: 0430 / 1030 / 1630 / 2230
Ranking: SYC
ALT. CLIENT:Classic
Race starts: Nov 23rd 21:00 Registration Open!
GO TO RACE
Lake Superior Lights 2017
Sailonline loves lighthouses and our classic race around the famous lights of Lake Superior is a grand tour of 572nm . With fickle weather worldwide, this could be interesting!
Race #1092
INFOfrom brainaid.de
First47.7 Particulars
NAM_AWIP WX Updates:
0245 / 0845 / 1445 / 2045
Ranking: SYC
PRIZE: SMPF
ALT. CLIENT: Classic
Race starts: Nov 17th 18:00 Registration Open!
GO TO RACE
Elbetico's Fun Run TIMED Race 2017
This ever popular annual 20nm TIMEDRUN returns to our calendar slightly later in the year than usual. This year, our craft of choice is the SOTO30. Like last year's Class40, the SOTO30 is a close-winded boat and has the additional upwind feature of a constant optimum TWA when the wind goes above Force 4. Chances are these aspects will stand to you, weaving your way up the mud flats of the upper reaches of the Huelva delta.
RE-REGISTER HERE to race again after finishing a run
Race #910
INFO by brainaid.de
SOTO30 Particulars
WX Updates:
0430 / 1030 / 1630 / 2230
RANKING:
TRCH-SUPSOL-TRQ4-SYC
ALT. CLIENT: Classic
RACE CLOSE: Sunday,
19 November at 2300utc
Race starts: Nov 10th 16:00 Registration Open!
GO TO RACE
SWR 17/18 Leg 2 - Lisbon to Cape Town
The second of eleven legs of the 2017/18 Sailonline World Race takes us from Lisbon to Cape Town!
In this leg we must catch the Trade Winds, avoid the Azores High, pick the thinnest spot in the Doldrums to go through, then avoid the St. Helena High and catch the Westerly Storm Track that will get us to Cape Town
The southern race boundary has been set at 51°S to mark the Antarctic Ice Exclusion Zone
Race #1095
INFOfrom brainaid.de
OD65v3 Particulars
WX Updates: 0430 / 1030 / 1630 / 2230
Ranking: OCCH-OCQ4-SUPSOL-SWR-SYC
ALT. CLIENT:Classic
Race starts: Nov 05th 14:00 Registration Open!
GO TO RACE
SYC Ranking
Series
Mobile Client
SYC members have the benefit of access to our mobile/lightweight web client!