27 August 2016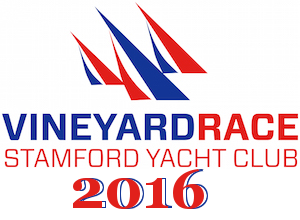 Over Labor Day weekend (2-5 September) the Stamford Yacht Club, Connecticut, USA, will be welcoming Sailonline back for the 82nd running of the 238-mile Vineyard Race. This will be the seventh Virtual Vineyard race. The course can be challenging, with the waters in Long Island Sound held hostage by conditions in the wider Atlantic and the resulting strong tidal currents. For the second year, racers on Sailonline will be racing with the WRF wind model which gives a wx system grid as dense as 0.01 degrees! Sailonline will sail the full Vineyard course irrespective of real-world weather conditions which, on occasion, can require the real fleet to race within the Sound. Sailonline will again be using the polar of the Santa Cruz 52 and racing against 'Magic' in the real race.
Stamford Yacht Club has announced that it will be awarding a 2016 Vineyard Race Mount Gay Rum baseball cap to each of the Sailonline podium.
Sailonline's race will be opening shortly for pre-race practice and will start with the real Vineyard fleet on 2 September 2016 at 1600utc.
Race Info
Since the first Vineyard Race in 1932 there have been many celebrated entrants - the record time for the race remains that set in 2007 by Stamford Yacht Club's Reichel/Pugh 66, Blue Yankee, of 20h 20m 15s.
Current Entry List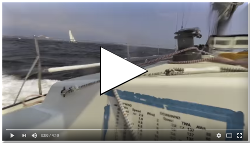 ">
Magic in The Vineyard Race 2015

Races
Next Race: 00d 00h 00m
---
Current Races:
The Tall Ships Races 2017 - Race 2 - Turku to Klaipeda
Welcome to the second of the three races in this year's European Tall Ships Races - a race of 313nm from Finland to Lithuania The ships leave the festival in Turku and from the offshore start race to Klaipeda
NOTE:Starts and Finishes in tall ships racing are offshore to avoid conflict with shipping and shipping lanes.
Race #1064
INFO by brainaid.de
Barque 90 Particulars
WX Updates:
0430 / 1030 / 1630 / 2230
RANKING: Tall Ships - SYC
ALT. CLIENT: Classic
Race starts: Jul 24th 11:00 Registration Open!
GO TO RACE
2017 40' Series Championship Q3&Q4 Naples Triangle
The SECOND season for 2017 40' Series Championship (Q3&Q4) has begun!
Welcome to the Tyrrhenian Sea and a 350nm race in one of the 40' available for your choice, from Naples to Capri Island in a triangular course rounding the islands of Ustica and Stromboli.
Watch out for volcano lava and ashes at the Stromboli !!!!
DON'T RISK DISQUALIFICATION!
There are three boat designs to choose from and each one may NOT be used more than twice during the six race Series, according to the NOR of the series
The three boat designs are:
40' Particulars and their official polars are here, just recently uploaded by "sailonline":
40' Polars(as a zip file)
IMPORTANT:
Before you choose the boat design, log in with the "Guest" boat (Username=guest/Password=guest) so you can view the predicted winds to help you choose the best boat/polar for the upcoming race. Once you have chosen to register a boat design for this race, it cannot be undone!
REMEMBER:
Choosing the same boat design more than twice in the series might get you disqualified!!
Race # 1063
INFOfrom brainaid.de
WX Updates:
0430 / 1030 / 1630 / 2230
Ranking:
40Q3&4CH –SYC
ALT. CLIENT: Classic
Race starts: Jul 19th 10:00 Registration Open!
GO TO RACE
Red Dot Leg 4 - San Francisco to Panama
Continuing our circumnavigation of N America, inspired by Matt Rutherford's single handed triumph, and proposed by SOLer Renegade, Sailonline is now racing Leg 4, 3130nm from San Francisco to Panama.
Race #1043
INFO by brainaid.de
SuperMaxi 100 Particulars
WX Updates:
0430 / 1030 / 1630 / 2230
RANKING: OCCH-OCQ3-SUPSOL-RedDot-SYC
ALT. CLIENT: Classic
PRIZE: SMPF
Race starts: Jul 09th 18:00 Registration Open!
GO TO RACE
SYC Ranking
Series
Mobile Client
SYC members have the benefit of access to our mobile/lightweight web client!