8 September 2012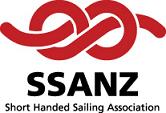 RESULTS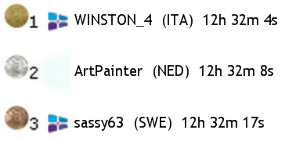 CONGRATULAZIONI WINSTON_4!!! GEFELICITEERD ArtPainter !! GRATTIS sassy63!
The third and final race in this years Simrad B&G; series has been epic. The winds were ideal for SOL-sailing not to shifty and strong enough to keep all sailors on their toes. The top 10 boats all arrived within 2 minutes of each other - just remarkable when you consider the majority of SOLers are not in the S Hemisphere/timezone! Great to see some jockeying for position right up to the line - an example to those of us back in the field - sail your boat to the very last, always strive for optimal performance. BRAVE and well done guys. We fared better than some of the IRL boats who had a pretty tough experience it seems (visit www.crew.org.nz for full info).
NZL_PaulR+Promise
NZL_Psychic+Psychic
RACE INFO
The third and final race in this years trio of Hauraki Gulf challenges for SOL is the B&G; Simrad 100. Our course sees the fleet leaving first Rangitoto Island and then Motutapu Island to starboard, then Gannet Rock, Channel Island and Little Barrier all to port and once more finishing at Orakei Wharf
SOL's polar is that of yacht Fineline
At least three SOLers will be racing in the IRL race:
- NZL_PaulR on Panacea
- NZL_psychic on Psychic
- NZL_Yachtyakka on Promise
Fair winds!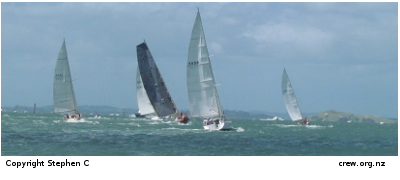 ______________________________________
Races
Next Race: 00d 00h 00m
---
Current Races:
Melbourne to Osaka 2017 - Prelude 2
Welcome to the 5,500nm race from Melbourne, Australia, in the Southern hemisphere, to Osaka, Japan, in the Northern hemisphere.
This is the 2017 Prelude to the main event which will run in reality in 2018. This is your virtual opportunity to test navigation and routing skills!
Race #1036
INFO from brainaid.de
Class 40 Pariculars
WX Updates: 0430 / 1030 / 1630 / 2230
Ranking: SYC
ALT CLIENT:Classic
PRIZE: SMPF
Race starts: Apr 01st 22:00 Registration Open!
GO TO RACE
Alaska RTI Sprint 2017
Having only just recovered from following the gray whales 1000s of miles as they migrated North to the Bering Strait from their calving lagoons off Baja California, we change yachts and track back a little to the islands of the Aleutian Peninsula, for a quick zig-zaggy 53 mile sprint. Have fun; the weather is improving daily.
Race #1034
INFOby brainaid.de
Finngulf 43 Particulars
WX Updates:
0430 / 1030 / 1630 / 2230
Ranking:
SPRR1 - SPRCH - SUPSOL – SYC
ALT. CLIENT: Classic
Race starts: Apr 01st 18:00 Registration Open!
GO TO RACE
2017 40' Series Championship Q1&Q2 Boston to Newport Race
It's time for the third of six races in the 40' Q1 and Q2 Championship!
This time we are racing from Boston to Newport.
DON'T RISK DISQUALIFICATION!
There are three boat designs to choose from and each one may NOT be used more than twice during the six race Series, according to the NORof the series
The three boat designs are:
40' Particulars
IMPORTANT:
Before you choose the boat design, log in with the "Guest" boat (Username=guest/Password=guest) so you can view the predicted winds to help you choose the best boat/polar for the upcoming race. Once you have chosen to register a boat design for this race, it cannot be undone!
REMEMBER:
Choosing the same boat design more than twice will get you disqualified from this race!!
View this list to see what boats you've already used:
USED BOATS
Race # 1026
INFOfrom brainaid.de
WX Updates:
0430 / 1030 / 1630 / 2230
Ranking:
40Q1&2CH –SYC
ALT. CLIENT:Classic
Race starts: Mar 30th 10:00 Registration Open!
GO TO RACE
A3 2016 - Leg 7 - Cairns to Darwin
SOL's gift to AGage's memory is the A3 - Agage's Around Australia Series. This race is Leg 7 of the series - a race of 1405nm in 60ft trimarans from Cairns, the hub of Australia's tropical holiday zone, to Darwin, the frontier with Asia.
Race #1027
INFO by brainaid.de
60ft Trimaran Particulars
WX Updates:
0430 / 1030 / 1630 / 2230
Ranking: A3 - SYC
ALT. CLIENT:Classic
RACE CLOSE: Friday, 31 March at 2300utc
Race starts: Mar 22nd 02:00 Registration Closed
GO TO RACE
SYC Ranking
Series
Mobile Client
SYC members have the benefit of access to our mobile/lightweight web client!