16 July 2012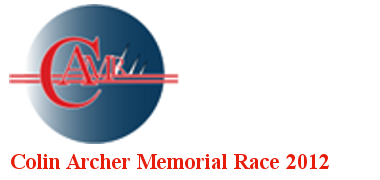 RESULTS

CONGRATULAZIONI WINSTON_4!!! CONGRATULAZIONI ita20167!! GRATTIS sassy63!
Racing the North Sea in the summer is an interesting experience - in reality the quickly changing conditions makes for some tricky decision-making and so it was for us in the virtual race. Close attention to subtle changes in wind direction and speed really proved to be what it took. Those at the front of the fleet just seemed to read the winds perfectly. An excellent and well-deserved podium, guys!
JULY 14, 2012
Sailonline is delighted to be sailing a virtual version of the Colin Archer Memorial Race. This race has been run every two years since 1982, in honour of Colin Archer who is buried in Larvik, Norway.
Since 1982 when the race started with 7 boats the number of entrants has been increasing and by 2008, 120 boats started in various classes. SOL won't be won't be sailing a whaleboat or the Fram, though, but instead a Dufour 40.
The race starts in Lauwersoog, a small fishing village near the Waddenzee in Holland/The Netherlands and finishes near Larvik.
We will have to cross one of the busiest shipping lanes above the Frisian Isles so pay attention to crossing traffic near the TE buoys.
Don't forget to take part in the parade of sails after you've finished paying your respects to Colin Archer.
/Tempest
AIS link for the real boats
Link to Photo gallery
____________________________________
Races
Next Race: 00d 00h 00m
---
Current Races:
Iceberg Dodge TIMED Race 2014
Climate change may have opened up some of the Arctic Ocean but these fjords are filled with as much ice as ever. Finding open water may not be required in our virtual world, but expect storms with deep blue calm inbetween. This is a TIMED race. We sail in our Linjett 33s on a course designed by NZL_Scotsman.
RE-REGISTER HERE to race again after finishing a run
Race #715
NORfrom brainaid.de
Linjett 40 POLAR
WX Updates: 0430 / 1030 / 1630 / 2230.
RANKING: TRCH-SYC
ALT. CLIENT: Classic
REGISTRATION CLOSE: Tuesday, 29 July at 1000utc
RACE CLOSE:Tuesday, 29 July at 2200utc
Race starts: Jul 23rd 10:00 Registration will open soon
GO TO RACE
The Tall Ships Races 2014 - Cruise in Company - Fredrikstad to Bergen
Welcome to the second event of this year's European Tall Ships Races - a Cruise in Company for the real fleet, but a race of 303nm for Sailonline in Clippers from Fredrikstad to Bergen NOTE:Starts and Finishes in tall ships racing are offshore to avoid conflict with shipping and shipping lanes.
Race #707
NORfrom brainaid.de
Clipper 240 POLAR
WX Updates: 0430 / 1030 / 1630 / 2230
RANKING: TALLS-SYC
ALT. CLIENT: Classic
RACING
Race starts: Jul 15th 14:00 Registration Closed
GO TO RACE
Sailonline RTW 2014 - Leg 5 - Punta del Este to Fort Lauderdale
Welcome to the fifth leg of Sailonline's race in the footsteps of Steinlager's Whitbread RTW Race of 1989/1990 - this Leg is from Punta del Este, Uruguay to Fort Lauderdale, USA - 5,300 mile, crossing the equator!
Race #716
NOR from brainaid.de
Steinlager 2 POLAR
WX Updates: 0430 / 1030 / 1630 / 2230
RANKING: SYC-OCCH-SRTW
ALT. CLIENT: Classic
RACING
Race starts: Jul 08th 09:00 Registration Open!
GO TO RACE
SYC Ranking
Series
Mobile Client
SYC members have the benefit of access to our mobile/lightweight web client!