16 July 2012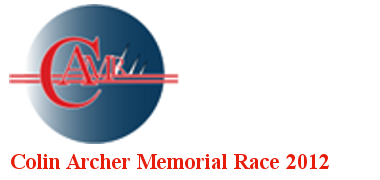 RESULTS

CONGRATULAZIONI WINSTON_4!!! CONGRATULAZIONI ita20167!! GRATTIS sassy63!
Racing the North Sea in the summer is an interesting experience - in reality the quickly changing conditions makes for some tricky decision-making and so it was for us in the virtual race. Close attention to subtle changes in wind direction and speed really proved to be what it took. Those at the front of the fleet just seemed to read the winds perfectly. An excellent and well-deserved podium, guys!
JULY 14, 2012
Sailonline is delighted to be sailing a virtual version of the Colin Archer Memorial Race. This race has been run every two years since 1982, in honour of Colin Archer who is buried in Larvik, Norway.
Since 1982 when the race started with 7 boats the number of entrants has been increasing and by 2008, 120 boats started in various classes. SOL won't be won't be sailing a whaleboat or the Fram, though, but instead a Dufour 40.
The race starts in Lauwersoog, a small fishing village near the Waddenzee in Holland/The Netherlands and finishes near Larvik.
We will have to cross one of the busiest shipping lanes above the Frisian Isles so pay attention to crossing traffic near the TE buoys.
Don't forget to take part in the parade of sails after you've finished paying your respects to Colin Archer.
/Tempest
AIS link for the real boats
Link to Photo gallery
____________________________________
Races
Next Race: 00d 00h 00m
---
Current Races:
2017 40' Series Championship Q1&Q2 Sardinia Cup
Welcome to the first of six races in the 40' Q1 and Q2 Championship!
READ THIS CAREFULLY !!
You'll have three boat designs to choose from and each one must be chosen two times during the next 6 months according to the NORof the series
The three boat designs can be seen in:
40' Particulars
IMPORTANT:
Before you choose the boat design log in with the "Guest" boat (Username=guest/Password=guest) so you can view the predicted winds to help you choose the best boat/polar for the upcoming race. Once you have chosen to register a boat design for this race, it cannot be undone!
Race # 1009
INFOfrom brainaid.de
WX Updates:
0430 / 1030 / 1630 / 2230
Ranking:
40Q1&2CH –SYC
ALT. CLIENT:Classic
Race starts: Jan 23rd 10:00 Registration Open!
GO TO RACE
A3 2016 - Leg 6 - Airlie Beach to Cairns
SOL's gift to AGage's memory is the A3 - Agage's Around Australia Series. This race is Leg 6 of the series - a 295nm sprint in SeaCart 30 Trimarans from Airlie Beach, inside the Great Barrier Reef up to Cairns.
Race #1005
INFO by brainaid.de
Seacart 30 Particulars
WX Updates:
0430 / 1030 / 1630 / 2230
Ranking: A3 - SYC
ALT. CLIENT:Classic
RACE CLOSE: Monday, 23 January at 2300utc
Race starts: Jan 18th 10:00 Registration Closed
GO TO RACE
Kerguelen CanCan TIMED Race 2017
Race your VO70v4 in a 105nm TIMED race in the Southern Ocean through Captain Cook's Desolation Islands, once more. You may win! But can you beat hmm's record time of 4:13:09 set in 2013?
RE-REGISTER HERE to race again after finishing a run
Race #1007
INFO by brainaid.de
VO70v4 Particulars
WX Updates:
0430 / 1030 / 1630 / 2230
RANKING:
TRCH-SUPSOL-TRQ1-SYC
ALT. CLIENT: Classic
RACE CLOSE:Sunday 22 January at 2300utc
Race starts: Jan 13th 10:00 Registration Open!
GO TO RACE
Cape Town to Rio 2017
Welcome to SOL's 2017 and 3rd edition of this race.
See how quickly you can steer your OD65v3 the 3273nm from Cape Town, South Africa, to Rio de Janeiro, Brazil!!
Race #1004
INFO by brainaid.de
OD65v3 Particulars
WX Updates:
0430 / 1030 / 1630 / 2230
Ranking:
OCCH – OCQ1 – SUPSOL - SYC
PRIZE: SMPF
ALT. CLIENT: Classic
RACE CLOSE: Sunday, 22 January at 23:00utc.
Race starts: Jan 02nd 12:00 Registration Closed
GO TO RACE
SYC Ranking
Series
Mobile Client
SYC members have the benefit of access to our mobile/lightweight web client!