6 August 2012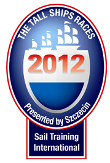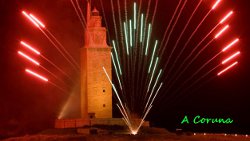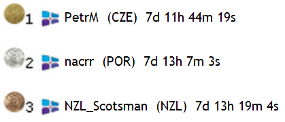 GRATULUJEME PetrM!!! PARABÉNS nacrr!! CONGRATULATIONS NZL_Scotsman!
One of the most difficult of courses to run, it is likely that SOL will not race a Cruise-in-Company in the future - to attempt to sail a tall ship against the prevailing wind can be soul destroying and a huge amount of work. Historically, ships picked when to sail to benefit from the winds so all credit must go to SOL's podium who, in spite of the monumental challenge, rose to the occasion and sailed into Coruna ahead of the rest of us. Impressive sailing guys!
26-29 July - Tall Ships Festival in Cadiz
Cruise in Company - Cadiz to A Coruna - 29 July @1700utc
The Cadiz Festival and Bicentenary is celebrating not only Cadiz's long sea-faring history but also two hundred years of the current Spanish constitution. Visit regatacadiz2012.es for all the local events information.
The Cruise in Company
A race for SOLers but a leisurely cruise up the coastline for the real Tall Ships - a chance, with crew exchanges, to see how other nations sail and live aboard - destination A Coruna.
There are four classes of Tall Ship and this year SOL is sailing a Class A Tall Ship, a 90m Barque with a performance polar derived from published data. Go into the Entry List to see who our competitors are.
Races
Next Race: 00d 00h 00m
---
Current Races:
Rond Texel 2014 TIMED
A TIMED version of the classic 32nm Dutch race. The SOL record time to beat, held by Ned_Leo, is 1h 56m 39s!
RE-REGISTER HERE to race again after finishing a run
Race #771
NOR from brainaid.de
F18 POLAR
WX Updates: 0430 / 1030 / 1630 / 2230
Ranking: TRCH-SYC
ALT. CLIENT:Classic
REGISTRATION CLOSE: December 3 at 1000utc
RACE CLOSE: December 3 at 1300utc
Race starts: Nov 26th 13:00 Registration will open soon
GO TO RACE
Finland-Sweden Archipelago Raid 2014
In 2013 SOLer JakeS in collaboration with Smo created our own version of the extreme Archipelago Raid catamaran race. Considered a "nightmare and great adventure" this race of 415nm in F18s through the beautiful Finnish and Swedish archipelago is a real test of stamina and determination. Let's see who has what it takes to win here
Race #775
Chart from brainaid.de
F18 POLAR
WX Updates: 0430 / 1030 / 1630 / 2230
Ranking: SYC
ALT. CLIENT:Classic
STATUS: PRACTICE
Race starts: Nov 24th 18:00 Registration Open!
GO TO RACE
Yates Cup 2014
Join RAYC and the Sailonline fleet for this race out of Auckland and the Hauraki Gulf and pit your skills against the the irl Beneteau First 44.7 "Atamai" from the Richmond Yacht Club.
Race #774
Chart from brainaid.de
Beneteau First 44.7 INFO
WX Updates: 0430 / 1030 / 1630 / 2230
Ranking: SYC
ALT. CLIENT:Classic
STATUS: RACING
RACE CLOSE:Monday, 24 November at 2100utc
Race starts: Nov 20th 21:05 Registration Closed
GO TO RACE
SWR2014-2015 Leg 2 - Cape Town to Abu Dhabi
Welcome to the second of nine legs of the 2014-2015 Sailonline World Race in a 65 foot ocean racer! We sail from Capetown to Abu Dhabi, a journey of over 5000nm across the indian ocean.
Race #770
Chart from brainaid.de
OD65v2 POLAR
WX Updates: 0430 / 1030 / 1630 / 2230
Ranking: SWR1415-OCCH-SYC
SOL Classic Client
STATUS: RACING
Race starts: Nov 19th 12:00 Registration Open!
GO TO RACE
SYC Ranking
Series
Mobile Client
SYC members have the benefit of access to our mobile/lightweight web client!