6 August 2012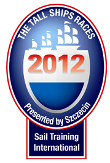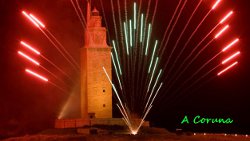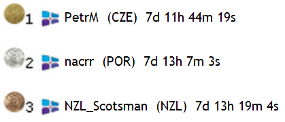 GRATULUJEME PetrM!!! PARABÉNS nacrr!! CONGRATULATIONS NZL_Scotsman!
One of the most difficult of courses to run, it is likely that SOL will not race a Cruise-in-Company in the future - to attempt to sail a tall ship against the prevailing wind can be soul destroying and a huge amount of work. Historically, ships picked when to sail to benefit from the winds so all credit must go to SOL's podium who, in spite of the monumental challenge, rose to the occasion and sailed into Coruna ahead of the rest of us. Impressive sailing guys!
26-29 July - Tall Ships Festival in Cadiz
Cruise in Company - Cadiz to A Coruna - 29 July @1700utc
The Cadiz Festival and Bicentenary is celebrating not only Cadiz's long sea-faring history but also two hundred years of the current Spanish constitution. Visit regatacadiz2012.es for all the local events information.
The Cruise in Company
A race for SOLers but a leisurely cruise up the coastline for the real Tall Ships - a chance, with crew exchanges, to see how other nations sail and live aboard - destination A Coruna.
There are four classes of Tall Ship and this year SOL is sailing a Class A Tall Ship, a 90m Barque with a performance polar derived from published data. Go into the Entry List to see who our competitors are.
Races
Next Race: 00d 00h 00m
---
Current Races:
Cosmoledo to Astove 2014
Sailonline invites you to a short 32NM blast between the Cosmoledos Group and Astove in our J30s. .
Race #742
NOR from brainaid.de
J30 INFO
WX Updates: 0430 / 1030 / 1630 / 2230
Ranking: SYC
ALT. CLIENT:Classic
Race starts: Sep 20th 07:00 Registration Open!
GO TO RACE
Carib Rum Run 2014
Rum is a pirate's drink. September 19 is International Talk Like a Pirate Day. Combine the two with Open 60s and you have SOL's annual Pirate prize race - 1759nm through the rum islands of the Caribbean, collecting rum to bring to the rum-parched beaches of Mexico. You can even race in disguise (become an SYC Member and change your boat name for this race only)!
Race #746
NOR from brainaid.de
Open 60 INFO
WX Updates: 0430 / 1030 / 1630 / 2230
Ranking: SYCCH-SYC
ALT. CLIENT:Classic
RACING
Race starts: Sep 17th 16:00 Registration Open!
GO TO RACE
Hormuz TIMED Race 2014
The strait is one of the busiest and most important sea lanes in the world. Modern merchant navies do not need favourable winds anymore, but picking a good breeze will be essential in this 38nm time trial. This is a TIMED race designed by NZL_Scotsman
RE-REGISTER HERE to race again after finishing a run
Race #747
NOR from brainaid.de
GB90 INFO
WX Updates: 0430 / 1030 / 1630 / 2230
Ranking: TRCH-SYC
ALT. CLIENT:Classic
RACING
REGISTRATION CLOSE:Tuesday, September 23 at 2100utc
RACE CLOSE:Wednesday, September 24 at 0900utc
Race starts: Sep 17th 09:00 Registration Open!
GO TO RACE
Okinawa to Tokai 2014
This time of year sees some good winds in the far west Pacific Ocean. For a change of scenery, join us in a race through the Japanese islands to the mainland.
Race #737
NORfrom brainaid.de
Santa Cruz 52 POLAR
WX Updates: 0430 / 1030 / 1630 / 2230
Ranking: SYC
ALT. CLIENT:Classic
RACING
RACE CLOSE:Friday, September 19 at 1300utc
Race starts: Sep 10th 01:00 Registration Closed
GO TO RACE
Sailonline RTW 2014 - Leg 6 - Fort Lauderdale - Southampton
Welcome to the sixth and final leg of Sailonline's race replicating the record round-the-world race of yacht Steinlager between 1989 and 1990 - this Leg is from Fort Lauderdale, USA to Southampton, England - 3,797nm
Race #730
NOR from brainaid.de
Steinlager 2 POLAR
WX Updates: 0430 / 1030 / 1630 / 2230
RANKING: SYC-OCCH-SRTW
ALT. CLIENT: Classic
RACING
Race starts: Sep 01st 18:00 Registration Open!
GO TO RACE
SYC Ranking
Series
Mobile Client
SYC members have the benefit of access to our mobile/lightweight web client!