28 November 2010
CONGRATULATIONS TO THE SOL PODIUM 1st Gilles (ITA) who wins the bottle of rum offered by NZL_WairuaExpress 2nd jez (USA) 3rd NZL_Undercover ************************** IRL RACE POSITION REPORTS SAT:1812utc- OC is just off Channel Is. / Promise only 5nm behind - BS been 2kts for last 5hrs!! SAT: 0500utc - OC at 35° 40'S 176° 00'E / Promise still further out to sea SAT: 0222utc - OC at 36° 50'S 176° 18'E / Promise 15nm behind FRI: 1900utc - FROM RAYC Website OC has 123mi to go - Promise has 129mi to go OC went out of cell range... THU:1500utc OC rounded Cuvier THU:1327utc OC at 36° 29'S 175° 26'E - "spin destroyed all fix back in race" THU:0950utc Open Country is at 36° 33.000'S 175° 10.000'E - spin-wrapped foresail so only 6kts BS THU:0735utc Open Country is at 36 45.0S 174 59E and Yakka in Promise is about 500yards ahead! ************************** The Round White Island race is another iconic NZ offshore race and a firm favourite with SOLers. Winds and conditions can be variable but always challenging. This year there are 23 entries in the IRL race, among them two SOLers. NZL_Yachtyakka will be sailing the race for the fourth time, this year with Edwin Delaat in Team Hyundai Promise, while WairuaExpress will be racing his boat Open Country. PRIZE FOR SOL WINNER: will be a bottle of rum, offered by WairuaExpress. Thank you Wairua!! The island that we will be racing to and round is not just an island but actually a volcano., estimated to be between 150,000 to 200,000 years old. It was named White Island by Captain Cook, because it appeared white in colour in the distance. These days visits to the island are strictly controlled to maintain its natural state so... try not to run aground there!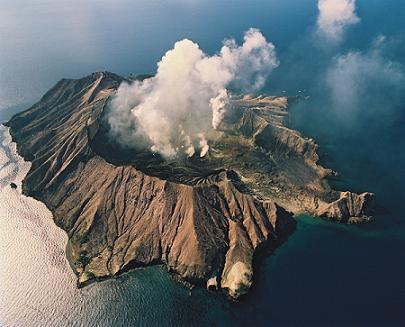 Races
Next Race: 00d 00h 00m
---
Current Races:
The Tall Ships Races 2017 - Race 2 - Turku to Klaipeda
Welcome to the second of the three races in this year's European Tall Ships Races - a race of 313nm from Finland to Lithuania The ships leave the festival in Turku and from the offshore start race to Klaipeda
NOTE:Starts and Finishes in tall ships racing are offshore to avoid conflict with shipping and shipping lanes.
Race #1064
INFO by brainaid.de
Barque 90 Particulars
WX Updates:
0430 / 1030 / 1630 / 2230
RANKING: Tall Ships - SYC
ALT. CLIENT: Classic
Race starts: Lug 24th 11:00 Registration Open!
GO TO RACE
2017 40' Series Championship Q3&Q4 Naples Triangle
The SECOND season for 2017 40' Series Championship (Q3&Q4) has begun!
Welcome to the Tyrrhenian Sea and a 350nm race in one of the 40' available for your choice, from Naples to Capri Island in a triangular course rounding the islands of Ustica and Stromboli.
Watch out for volcano lava and ashes at the Stromboli !!!!
DON'T RISK DISQUALIFICATION!
There are three boat designs to choose from and each one may NOT be used more than twice during the six race Series, according to the NOR of the series
The three boat designs are:
40' Particulars and their official polars are here, just recently uploaded by "sailonline":
40' Polars(as a zip file)
IMPORTANT:
Before you choose the boat design, log in with the "Guest" boat (Username=guest/Password=guest) so you can view the predicted winds to help you choose the best boat/polar for the upcoming race. Once you have chosen to register a boat design for this race, it cannot be undone!
REMEMBER:
Choosing the same boat design more than twice in the series might get you disqualified!!
Race # 1063
INFOfrom brainaid.de
WX Updates:
0430 / 1030 / 1630 / 2230
Ranking:
40Q3&4CH –SYC
ALT. CLIENT: Classic
Race starts: Lug 19th 10:00 Registration Open!
GO TO RACE
Red Dot Leg 4 - San Francisco to Panama
Continuing our circumnavigation of N America, inspired by Matt Rutherford's single handed triumph, and proposed by SOLer Renegade, Sailonline is now racing Leg 4, 3130nm from San Francisco to Panama.
Race #1043
INFO by brainaid.de
SuperMaxi 100 Particulars
WX Updates:
0430 / 1030 / 1630 / 2230
RANKING: OCCH-OCQ3-SUPSOL-RedDot-SYC
ALT. CLIENT: Classic
PRIZE: SMPF
Race starts: Lug 09th 18:00 Registration Open!
GO TO RACE
SYC Ranking
Series
Mobile Client
SYC members have the benefit of access to our mobile/lightweight web client!