28 November 2010
CONGRATULATIONS TO THE SOL PODIUM 1st Gilles (ITA) who wins the bottle of rum offered by NZL_WairuaExpress 2nd jez (USA) 3rd NZL_Undercover ************************** IRL RACE POSITION REPORTS SAT:1812utc- OC is just off Channel Is. / Promise only 5nm behind - BS been 2kts for last 5hrs!! SAT: 0500utc - OC at 35° 40'S 176° 00'E / Promise still further out to sea SAT: 0222utc - OC at 36° 50'S 176° 18'E / Promise 15nm behind FRI: 1900utc - FROM RAYC Website OC has 123mi to go - Promise has 129mi to go OC went out of cell range... THU:1500utc OC rounded Cuvier THU:1327utc OC at 36° 29'S 175° 26'E - "spin destroyed all fix back in race" THU:0950utc Open Country is at 36° 33.000'S 175° 10.000'E - spin-wrapped foresail so only 6kts BS THU:0735utc Open Country is at 36 45.0S 174 59E and Yakka in Promise is about 500yards ahead! ************************** The Round White Island race is another iconic NZ offshore race and a firm favourite with SOLers. Winds and conditions can be variable but always challenging. This year there are 23 entries in the IRL race, among them two SOLers. NZL_Yachtyakka will be sailing the race for the fourth time, this year with Edwin Delaat in Team Hyundai Promise, while WairuaExpress will be racing his boat Open Country. PRIZE FOR SOL WINNER: will be a bottle of rum, offered by WairuaExpress. Thank you Wairua!! The island that we will be racing to and round is not just an island but actually a volcano., estimated to be between 150,000 to 200,000 years old. It was named White Island by Captain Cook, because it appeared white in colour in the distance. These days visits to the island are strictly controlled to maintain its natural state so... try not to run aground there!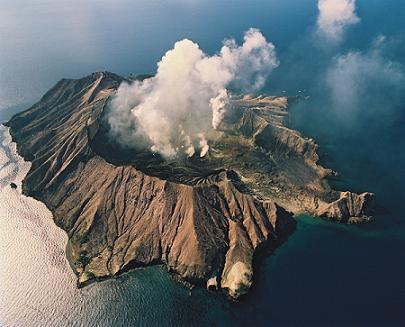 Races
Next Race: 00d 00h 00m
---
Current Races:
Yates Cup 2017
RAYC welcomes Sailonline to the 2017 running of this Category 3+ race from Auckland around the Hauraki Gulf and challenges us to pit our skills against the real fleet who use the course as training for larger offshore events.
Race #1093
INFOfrom brainaid.de
Beneteau First 44.7 Particulars
WX Updates: 0430 / 1030 / 1630 / 2230
Ranking: SYC
ALT. CLIENT:Classic
Race starts: Nov 23rd 21:00 Registration will open soon
GO TO RACE
Lake Superior Lights 2017
Sailonline loves lighthouses and our classic race around the famous lights of Lake Superior is a grand tour of 572nm . With fickle weather worldwide, this could be interesting!
Race #1092
INFOfrom brainaid.de
First47.7 Particulars
NAM_AWIP WX Updates:
0245 / 0845 / 1445 / 2045
Ranking: SYC
PRIZE: SMPF
ALT. CLIENT: Classic
Race starts: Nov 17th 18:00 Registration Open!
GO TO RACE
Elbetico's Fun Run TIMED Race 2017
This ever popular annual 20nm TIMEDRUN returns to our calendar slightly later in the year than usual. This year, our craft of choice is the SOTO30. Like last year's Class40, the SOTO30 is a close-winded boat and has the additional upwind feature of a constant optimum TWA when the wind goes above Force 4. Chances are these aspects will stand to you, weaving your way up the mud flats of the upper reaches of the Huelva delta.
RE-REGISTER HERE to race again after finishing a run
Race #910
INFO by brainaid.de
SOTO30 Particulars
WX Updates:
0430 / 1030 / 1630 / 2230
RANKING:
TRCH-SUPSOL-TRQ4-SYC
ALT. CLIENT: Classic
RACE CLOSE: Sunday,
19 November at 2300utc
Race starts: Nov 10th 16:00 Registration Open!
GO TO RACE
SWR 17/18 Leg 2 - Lisbon to Cape Town
The second of eleven legs of the 2017/18 Sailonline World Race takes us from Lisbon to Cape Town!
In this leg we must catch the Trade Winds, avoid the Azores High, pick the thinnest spot in the Doldrums to go through, then avoid the St. Helena High and catch the Westerly Storm Track that will get us to Cape Town
The southern race boundary has been set at 51°S to mark the Antarctic Ice Exclusion Zone
Race #1095
INFOfrom brainaid.de
OD65v3 Particulars
WX Updates: 0430 / 1030 / 1630 / 2230
Ranking: OCCH-OCQ4-SUPSOL-SWR-SYC
ALT. CLIENT:Classic
Race starts: Nov 05th 14:00 Registration Open!
GO TO RACE
SYC Ranking
Series
Mobile Client
SYC members have the benefit of access to our mobile/lightweight web client!