28 November 2010
CONGRATULATIONS TO THE SOL PODIUM 1st Gilles (ITA) who wins the bottle of rum offered by NZL_WairuaExpress 2nd jez (USA) 3rd NZL_Undercover ************************** IRL RACE POSITION REPORTS SAT:1812utc- OC is just off Channel Is. / Promise only 5nm behind - BS been 2kts for last 5hrs!! SAT: 0500utc - OC at 35° 40'S 176° 00'E / Promise still further out to sea SAT: 0222utc - OC at 36° 50'S 176° 18'E / Promise 15nm behind FRI: 1900utc - FROM RAYC Website OC has 123mi to go - Promise has 129mi to go OC went out of cell range... THU:1500utc OC rounded Cuvier THU:1327utc OC at 36° 29'S 175° 26'E - "spin destroyed all fix back in race" THU:0950utc Open Country is at 36° 33.000'S 175° 10.000'E - spin-wrapped foresail so only 6kts BS THU:0735utc Open Country is at 36 45.0S 174 59E and Yakka in Promise is about 500yards ahead! ************************** The Round White Island race is another iconic NZ offshore race and a firm favourite with SOLers. Winds and conditions can be variable but always challenging. This year there are 23 entries in the IRL race, among them two SOLers. NZL_Yachtyakka will be sailing the race for the fourth time, this year with Edwin Delaat in Team Hyundai Promise, while WairuaExpress will be racing his boat Open Country. PRIZE FOR SOL WINNER: will be a bottle of rum, offered by WairuaExpress. Thank you Wairua!! The island that we will be racing to and round is not just an island but actually a volcano., estimated to be between 150,000 to 200,000 years old. It was named White Island by Captain Cook, because it appeared white in colour in the distance. These days visits to the island are strictly controlled to maintain its natural state so... try not to run aground there!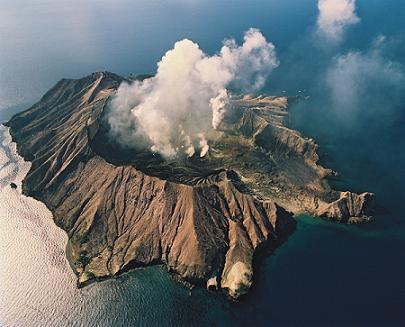 Races
Next Race: 00d 00h 00m
---
Current Races:
SoCal 300 2017
Sailonline is delighted to welcome you back to the San Diego and this year's SoCal300 race, hosted by San Diego Yacht Club. As we learned last year, we need to be on our toes as there is stiff competition here on the Pacific's SE coast!
Race #1053
INFO by brainaid.de
Santa Cruz 52 INFO
WX Updates: 0245 / 0845 / 1445 / 2045
Ranking: SYC
ALT. CLIENT:Classic
Race starts: Jun 01st 20:00 Registration will open soon
GO TO RACE
Perth-Fremantle ISAF Sprint 2017
To celebrate the running of the 2011 ISAF World Championships in Perth, Australia, SOL organized an overnight offshore race and a Sprint: 65nm in a J-80 sportsboat along the Perth/Freemantle shoreline. 'As the crow flies', the Sprint, which we are re-enacting, crosses Rottnest Island - noteworthy indeed as the island has been identified by BirdLife International as an 'Important Bird Area' and is home to breeding pairs of a number of endangered species.
Race #1049
INFO by brainaid.de
J-80 Particulars
WX Updates:
0430 / 1030 / 1630 / 2230
Ranking:
SPRCH - SUPSOL – SPRR2 - SYC
ALT. CLIENT:Classic
Race starts: May 27th 02:00 Registration Open!
GO TO RACE
Red Dot 2017 - Leg 2 - Greenland to Alaska
Inspired by Matt Rutherford's single handed circumnavigation of the Americas, and proposed by SOLer Renegade, Sailonline is racing the course in 5 legs. This is Leg 2 - 2,099nm from Nuuk, Greenland to Barrow, Alaska.
Race #1029
INFO by brainaid.de
SuperMaxi 100 Particulars
WX Updates:
0430 / 1030 / 1630 / 2230
RANKING: RedDot - SYC
ALT. CLIENT: Classic
Race starts: May 17th 10:00 Registration Open!
GO TO RACE
Rendezvous 2017 - Tall Ships Regatta - Sines to Bermuda
Welcome to the first of three Rendezvous Tall Ships events, where we race our superb Clippers across the Atlantic - a total of 3213nm from Sines, Portugal to Bermuda NOTE:Starts and Finishes in tall ships racing are well offshore to avoid conflict with shipping and shipping lanes.
Race #1031
INFO by brainaid.de
Clipper Particulars
WX Updates:
0430 / 1030 / 1630 / 2230
RANKING: TS-RDV - SYC
ALT. CLIENT: Classic
Race starts: May 01st 17:00 Registration Open!
GO TO RACE
SYC Ranking
Series
Mobile Client
SYC members have the benefit of access to our mobile/lightweight web client!