28 November 2010
CONGRATULATIONS TO THE SOL PODIUM 1st Gilles (ITA) who wins the bottle of rum offered by NZL_WairuaExpress 2nd jez (USA) 3rd NZL_Undercover ************************** IRL RACE POSITION REPORTS SAT:1812utc- OC is just off Channel Is. / Promise only 5nm behind - BS been 2kts for last 5hrs!! SAT: 0500utc - OC at 35° 40'S 176° 00'E / Promise still further out to sea SAT: 0222utc - OC at 36° 50'S 176° 18'E / Promise 15nm behind FRI: 1900utc - FROM RAYC Website OC has 123mi to go - Promise has 129mi to go OC went out of cell range... THU:1500utc OC rounded Cuvier THU:1327utc OC at 36° 29'S 175° 26'E - "spin destroyed all fix back in race" THU:0950utc Open Country is at 36° 33.000'S 175° 10.000'E - spin-wrapped foresail so only 6kts BS THU:0735utc Open Country is at 36 45.0S 174 59E and Yakka in Promise is about 500yards ahead! ************************** The Round White Island race is another iconic NZ offshore race and a firm favourite with SOLers. Winds and conditions can be variable but always challenging. This year there are 23 entries in the IRL race, among them two SOLers. NZL_Yachtyakka will be sailing the race for the fourth time, this year with Edwin Delaat in Team Hyundai Promise, while WairuaExpress will be racing his boat Open Country. PRIZE FOR SOL WINNER: will be a bottle of rum, offered by WairuaExpress. Thank you Wairua!! The island that we will be racing to and round is not just an island but actually a volcano., estimated to be between 150,000 to 200,000 years old. It was named White Island by Captain Cook, because it appeared white in colour in the distance. These days visits to the island are strictly controlled to maintain its natural state so... try not to run aground there!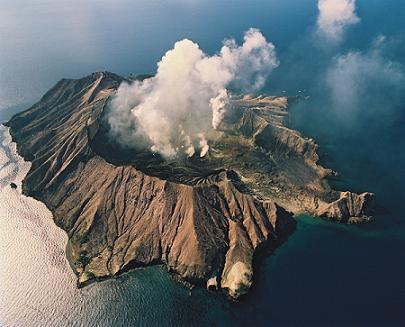 Races
Next Race: 00d 00h 00m
---
Current Races:
Sydney to Mooloolaba 2018
Its January, so Sailonline has decided to race the 468nm from Sydney, on Australia's SE coast, north to the holiday, surfing and sailing centre of Mooloolaba on the Sunshine Coast of Queensland.
Race #1107
INFO by brainaid.de
60ft Trimaran Particulars
WX Updates: 0430 / 1030 / 1630 / 2230
Ranking: SYC
ALT. CLIENT:Classic
Race starts: Jan 23rd 02:00 Registration Open!
GO TO RACE
2018 40' Series Championship Race 1 - Sardinia Cup
Welcome to a new season and the first of twelve races in the 2018 40' Series Championship!
We will use the Sardinia Cup 223 nm racecourse round Sardinia in the Mediterranean Sea to test your skills.
It seems that there's a lot to see here, so watch your Google Earth feed closely
HOW TO BE DISQUALIFIED!!
READ THIS CAREFULLY !!!!

Race # 1111
INFOfrom brainaid.de
The Chart is NOT available for this race !
WX Updates:
0430 / 1030 / 1630 / 2230
Ranking:
40CH - SYC
ALT. CLIENT:Classic

RACE CLOSE: Monday, January 22 at 23:00
Race starts: Jan 19th 11:00 Registration Open!
GO TO RACE
Rio In-Port TIMED Race 2018
Many years ago, when the Volvo Round-The-World yachts were 70 foot long and not restricted much in any other way, SOL organized their own little round-the-cans race outside the harbour of Rio de Janeiro. To start our 2018 series of TIMEDRUNS , we are setting those cans out again for you, and this time they will stay in the water for 20 days for all comers to try as often as they wish to set a best time. We won't be racing a VO70 though, but the slightly more sedate X35, which, given that the course is some 80nm in length, will mean you will be confronted by a change of forecast or two during your runs. You'll have to take a view!
RE-REGISTER HERE to race again after finishing a run
Race #1106
INFO by brainaid.de
X-35 OD Particulars
WX Updates:
0430 / 1030 / 1630 / 2230
RANKING:
TRCH-SUPSOL-TRQ1-SYC
ALT. CLIENT: Classic
RACE CLOSE: Thursday,
25 January at 2300utc
Race starts: Jan 05th 11:00 Registration Open!
GO TO RACE
SWR 17/18 Leg 4 - Melbourne to Hong Kong
After celebrating Christmas and New Year it is time for Leg 4 of this fantastic Sailonline World Race 2017/18.
After leaving Melbourne on this (about) 5.500 NM course, we will leave the Solomon Islands, Papua New Guinea and the Philippines, all to port
And remember, once again we'll have to choose the best way to cross the Doldrums
Race #1104
INFOfrom brainaid.de
OD65v3 Particulars
WX Updates: 0430 / 1030 / 1630 / 2230
Ranking: OCCH-OCQ1-SUPSOL-SWR-SYC
ALT. CLIENT:Classic
Race starts: Jan 02nd 03:00 Registration Open!
GO TO RACE
SYC Ranking
Series
Mobile Client
SYC members have the benefit of access to our mobile/lightweight web client!