28 November 2010
CONGRATULATIONS TO THE SOL PODIUM 1st Gilles (ITA) who wins the bottle of rum offered by NZL_WairuaExpress 2nd jez (USA) 3rd NZL_Undercover ************************** IRL RACE POSITION REPORTS SAT:1812utc- OC is just off Channel Is. / Promise only 5nm behind - BS been 2kts for last 5hrs!! SAT: 0500utc - OC at 35° 40'S 176° 00'E / Promise still further out to sea SAT: 0222utc - OC at 36° 50'S 176° 18'E / Promise 15nm behind FRI: 1900utc - FROM RAYC Website OC has 123mi to go - Promise has 129mi to go OC went out of cell range... THU:1500utc OC rounded Cuvier THU:1327utc OC at 36° 29'S 175° 26'E - "spin destroyed all fix back in race" THU:0950utc Open Country is at 36° 33.000'S 175° 10.000'E - spin-wrapped foresail so only 6kts BS THU:0735utc Open Country is at 36 45.0S 174 59E and Yakka in Promise is about 500yards ahead! ************************** The Round White Island race is another iconic NZ offshore race and a firm favourite with SOLers. Winds and conditions can be variable but always challenging. This year there are 23 entries in the IRL race, among them two SOLers. NZL_Yachtyakka will be sailing the race for the fourth time, this year with Edwin Delaat in Team Hyundai Promise, while WairuaExpress will be racing his boat Open Country. PRIZE FOR SOL WINNER: will be a bottle of rum, offered by WairuaExpress. Thank you Wairua!! The island that we will be racing to and round is not just an island but actually a volcano., estimated to be between 150,000 to 200,000 years old. It was named White Island by Captain Cook, because it appeared white in colour in the distance. These days visits to the island are strictly controlled to maintain its natural state so... try not to run aground there!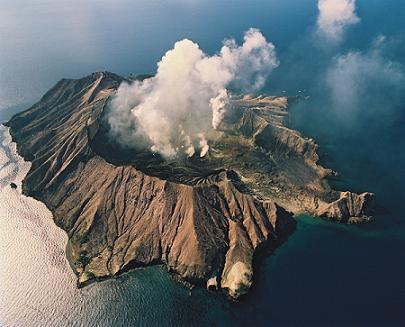 Races
Next Race: 00d 00h 00m
---
Current Races:
2018 40' Series Championship Race 4 - Auckland to Gisbourne
After a 46 day break it's time to resume our 2018 40' series championship.
Q2 starts with the RAYC "Auckland to Gisbourne Race", 277nm down the E coast of New Zealand's N Island.

The Race Conditions contains NOR, particulars, polars and a list of used boats, and will be updated for each race in 2018, so please read it to avoid disqualification.

40' Series 2018 – Race Conditions (updated)

Race # 1141
INFOfrom brainaid.de
WX Updates:
0430 / 1030 / 1630 / 2230
Ranking:
40CH – SYC
ALT. CLIENT:Classic

Race starts: Apr 27th 02:00 Registration Open!
GO TO RACE
SWR 17/18 Leg 8 - Itajai to Newport
Hopefully you are fully recovered after the brutal leg 7?
All the boats are in tip-top shape, just waiting for you to climb on board for this very interesting leg 8 from Itajai to Newport with several independent hurdles.
Named in order of occurrence:
St Helena High:
The Trade Winds S:
On the beach:
The Doldrums:
The Trade Winds N:
Azores High:
The Westerly Stormtack:

That's it folk's.
Now you know what to expect!!!
Race #1140
INFO from brainaid.de
OD65v3 Particulars
WX Updates: 0430 / 1030 / 1630 / 2230
Ranking: 2017SWR-2018OCCH-2018SUPSOL-2018OCQ2-SYC
PRIZE: SMPF
SOL Classic Client
Race starts: Apr 22nd 17:00 Registration Open!
GO TO RACE
Lisboa TIMED Race 2018
For the fourth year in succession, Sailonline invite you to Lisboa and Setubal for a TIMED race. A long course designed by psail with the AC72 in mind, this year we will take out our more seaworthy 60ft Trimaran, so that performance loss minimalization, although still important, will become less critical, and finding that best (and longer!) period of favourable winds much more so.
RE-REGISTER HERE to race again after finishing a run.
Race #1128
INFO by brainaid.de
60ft Trimaran Particulars
WX Updates:
0430 / 1030 / 1630 / 2230
Ranking:
TRCH-SUPSOL-TRQ2-SYC
ALT CLIENT: Classic
RACE CLOSE: Thursday,
26 April at 2300utc
Race starts: Apr 06th 12:00 Registration Open!
GO TO RACE
Sundance Marine Melbourne Osaka Cup 2018 Double Handed Yacht Race
Welcome to Melbourne for the Sundance Marine Melbourne Osaka Cup 2018 Double Handed Yacht Race - a 5,500 nautical mile 2 handed yacht race and the only one running from the southern hemisphere to the northern hemisphere.
Race #1126
INFO by brainaid.de
Sunfast 3600 Particulars
WX Updates:
0430 / 1030 / 1630 / 2230
Ranking: SYC
ALT. CLIENT:Classic
INTRO BLOGPOST
Race starts: Mar 25th 04:00 Registration Closed
GO TO RACE
SYC Ranking
Series
Mobile Client
SYC members have the benefit of access to our mobile/lightweight web client!